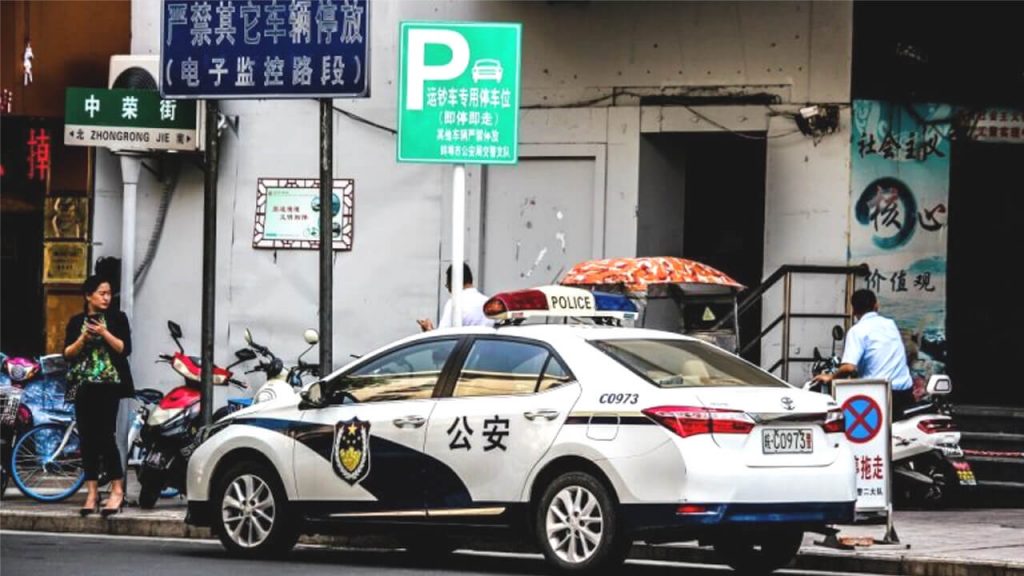 ADHRRF – A preacher of a house church became the key surveillance target of the Chinese Communist government. The police have installed a surveillance camera outside her home and have arranged for informants to monitor her, making her unable to preach or spread the gospel.
The preacher Zhang Lanfeng (pseudonym) of a house church in Ningbo City, Zhejiang Province was arrested four times by the Chinese Communist police for believing in God and preaching. Recently, sources revealed that on May 19, 2013, Zhang Lanfeng was holding a gathering with fellow believers when seven police officers from the local police station suddenly broke into the gathering place. Four officers surrounded Zhang while two officers raided the premises. Finally, the Bible and other spiritual books were all seized.
Seeing that Zhang Lanfeng continued preaching, several police officers swarmed around her, seized her and forcibly dragged her downstairs, which caused a mess on the site.
Other Christians at the scene told the police that Zhang Lanfeng was in poor health and urged them to stop what they were doing. The police pretended not to hear them, and even violently broke the bones in Zhang's right thumb. She screamed in agony, but the police still dragged her downstairs. When there were still three more steps until the bottom of the stairwell, two police officers shoved her down, which caused Zhang's head to fall heavily against the floor. She fainted on the spot.
Afterward, the police escorted unconscious Zhang Lanfeng to the police station, and threw her onto the cold concrete floor. One of the police mercilessly kicked Zhang, scolding her: "You're still pretending to be dead." Zhang didn't regain consciousness until much later. The police, who were afraid of getting in trouble, released Zhang the same day.
Zhang Lanfeng experienced excruciating headaches as a result of the physical trauma that she sustained. She only started to recover about one month later. Even to this day, she is still unable to bend her right thumb, and it feels painful whenever she touches it. Sometimes the pain is so severe that she can't even fall asleep at night.
According to sources, Zhang Lanfeng was arrested by the police four times respectively in October 2012, December 2012, March 2013, and May 2013. The Chinese Communist government has now deemed her a key surveillance target. The police have installed a surveillance camera on the electricity pole outside Zhang's home and have arranged for informants to monitor her, making her unable to preach or have any contact with other worshippers.
The personnel from the local police station still continue to often visit her home to warn her, threaten her and forbid her from believing in God.