Dozens of unofficial Protestant "house churches" in Beijing issued a statement on Tuesday calling on the ruling Chinese Communist Party to respect their constitutional freedom of religion.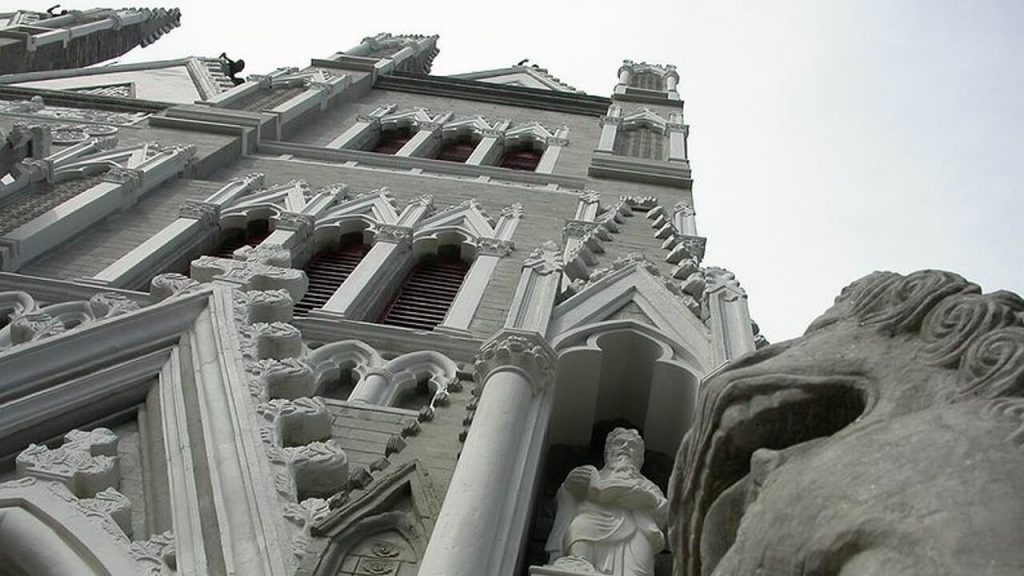 In the wake of recent revisions to rules governing the activities of religious believers, many church members have suffered disruption to religious services and prayer gatherings, the statement, signed by 34 churches, said.
"The normal religious lives of believers have been violated and obstructed, causing serious emotional harm and damage to their sense of patriotism, as well as causing social conflict," the statement said, adding that "the situation seems to be getting worse and worse."
The statement called on the authorities to respect freedom of religion enshrined in China's constitution, which contains many rights that are not upheld in practice in the one-party state.
"The belief that religious believers are some kind of dissenting force, to be managed and rectified, or a target for containment or direct attack, is misguided, and a fundamental error," it said.
"House churches have a strong desire to contribute to a necessary dialogue to achieve better relations with the government in the new era," it said, in a nod to President Xi Jinping's slogan, "socialism with Chinese characteristics for a new era."
A pastor surnamed Dong with the Beijing Olive Tree Church, which was among the groups that signed, said house church followers felt they had to speak out in the face of worsening persecution by religious affairs officials and police.
"I think they have a mistaken understanding of us," Dong said. "We aren't a cult, but a law-abiding group."
"I hope they will act in accordance with the constitution and in accordance with the law," he said, adding that his cell phone is likely being monitored by police.
Xu Yonghai, an elder of the Beijing house church Christian Saints Love Fellowship, said the police appear to be monitoring his communications, too.
"There was a correspondent based in Beijing who wanted to come to one of our services, but the police got there first and wouldn't let him come upstairs," Xu told RFA. "I'm certain that they got their information from listening in to our phone calls."
"They still come; they have been to our services a number of times, and they make us show our ID," he said. "We even had the state security police come here a while back."
"They said they wanted to take part in the service, and we said fine, stay awhile, we'll even take a photo with you," Xu said. "This keeps happening."
'Further forms of persecution'
Xu, whose church is being harassed by its landlord, likely at the instigation of police, said he doesn't necessarily expect the statement to improve matters, however.
"They won't listen to us just because we speak out," he said. "It's far more likely that churches will have to put up with further forms of persecution as a result of speaking out."
Repeated calls to the State Religious Affairs Bureau rang unanswered during office hours on Tuesday.
Calls to a number of churches named on the statement also rang unanswered, while some church members answered but declined to comment when contacted by RFA on Tuesday.
In 2016, China's cabinet, the State Council, released a set of draconian rules setting out measures aimed at eliminating unofficial Christian worship in unregistered "house churches."
The rules took effect on Oct. 7, 2016 and include bans on preaching or running religious events in schools, and on "providing religious services online."
Individuals and groups are also prohibited from "organizing citizens to attend religious training, conferences and activities overseas." Xu has previously been prevented from traveling to the democratic island of Taiwan.
Some of the rules call on government agencies to "take precautions against separatism, terrorism and infiltration by foreign forces."
They also impose restrictions on the acceptance of teaching posts in foreign countries, while a clause forbidding "religious activities in unapproved sites" calls on local governments to extend a nationwide crackdown on house churches.
Source: Copyright © 1998-2016, RFA. Used with the permission of Radio Free Asia, 2025 M St. NW, Suite 300, Washington DC 20036. https://www.rfa.org.