The first side event of a week centered on the meeting of 80 foreign ministers in Washington D.C. was hosted by Bitter Winter and devoted to the persecution of Uyghurs, Falun Gong, and The Church of Almighty God in China.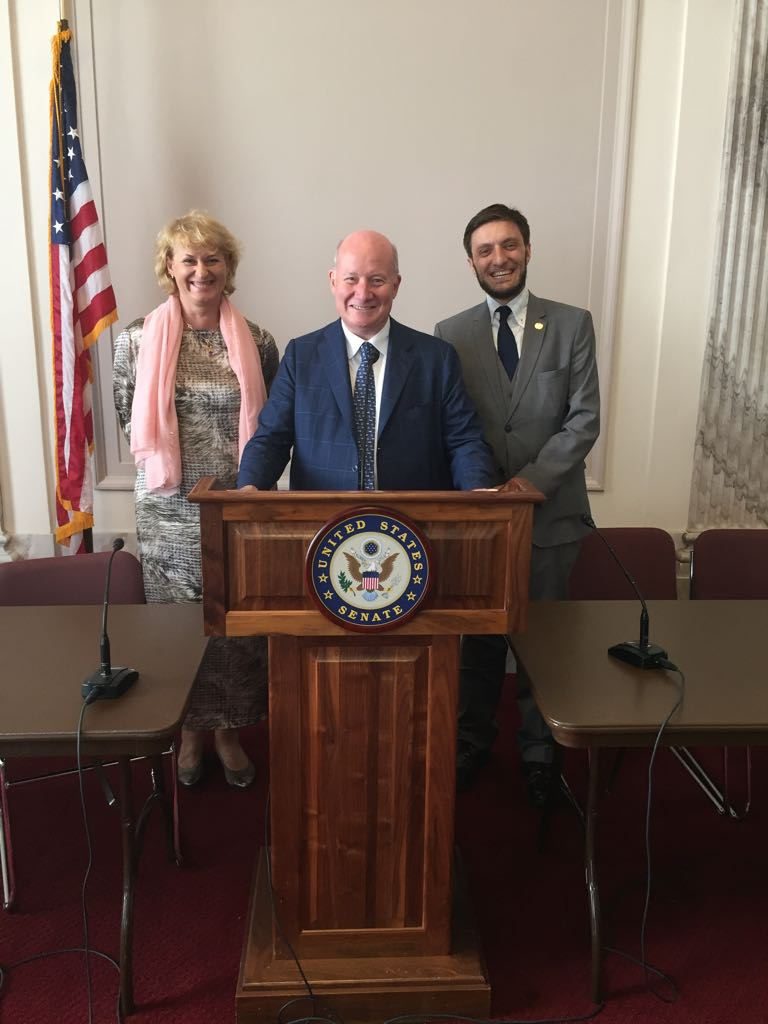 80 foreign ministers arrived in Washington DC on July 23, invited by U.S. Secretary of State Mike Pompeo for the first ever "Ministerial to Advance Religious Freedom," which will continue throughout the week.
In addition to the plenary meeting, a number of side events are also scheduled, some of them on Capitol Hill. The first side event was hosted by Bitter Winter together with a number of religious communities persecuted in China. Editor-in-Chief Massimo Introvigne introduced Bitter Winter, discussed "reformation through education camps" in China and the massive fake news campaigns launched by the Chinese Communist Party to defame The Church of Almighty God and other groups it persecuted as "heterodox."
Rosita Šorytė, president of the International Observatory of Religious Liberty of Refugees (ORLIR), called for an increased awareness of the persecution in China, which should lead to asylum be granted to refugees of The Church of Almighty God. She also mentioned the Zou Demei case in Detroit, where a leader of the same Church faces deportation back to China, where she may be executed.
Attorney Alex Amicarelli detailed the cases filed with the U.N. Working Group on Arbitrary Detention in Geneva against China on behalf of two members of The Church of Almighty God detained in China. Before the discussion, the audience heard moving testimonies from and on behalf of victims of torture in China of The Church of Almighty God, Falun Gong, and Uyghurs. Stories of one million Uyghurs detained in the dreaded camps, including soccer stars, actors, intellectuals, of torture and organ harvesting of Falun Gong members, and of systematic violence against the Christians of The Church of Almighty God moved to tears the audience, which included academics, seasoned politicians and diplomats, and human right activists.
Source: BITTER WINTER