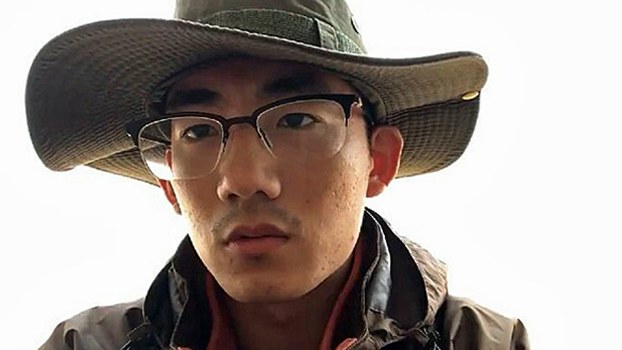 Concerns were growing on Tuesday for a university student in the eastern Chinese province of Shandong, after he posted a video to social media calling on President Xi Jinping to step down.
In the video, Zhang Wenbin says he was once a "little pink" supporter of the ruling Chinese Communist Party, but that the Hong Kong protests and Taiwan presidential elections had changed his mind after he scaled the Great Firewall of government internet censorship and saw what was on the other side.
"Since I scaled the Great Firewall, I gradually came to the realization that the Chinese Communist Party has extended its dragon claws into every corner of the world, including collective farming [1950s], the Cultural Revolution [1966-1976], the Great Famine [1958-1961], the One-Child Policy, the Tiananmen massacre [1989], as well as the persecution of the Falun Gong [spiritual movement], and the peoples of Tibet, Hong Kong and Xinjiang," Zhang, wearing a cowboy hat, says in the video.
"And yet everyone continues to turn a blind eye, singing the party's praises. I just can't bear it," he says.
"Xi Jinping, you can leave now. So can the Communist Party," he says.
Zhang had been scheduled to graduate this academic year, but has been incommunicado since the video was posted to Twitter on Monday, where it received tens of thousands of views.
Questioned by police
Sources said he had been taken in for questioning by local police, on suspicion of "picking quarrels and stirring up trouble," a charge often used to target peaceful critics of the regime.
U.S.-based veteran rights activist Yang Jianli said the authorities were unlikely to take Zhang's actions lightly.
"In China, asking Xi Jinping to step down is a very serious political issue," Yang told RFA. "If you shout out stuff like that, you could end up in prison for a very long time, as well as risking bringing disaster on your family."
Yang said the coronavirus epidemic has made people acutely aware of when and how their government lies to them, and of the need for transparency and press freedom, a lesson brought poignantly home in the wake of the death of whistleblowing Wuhan doctor Li Wenliang.
Li succumbed to the coronavirus after being questioned and reprimanded by police for "rumor-mongering" when he and seven colleagues tried to alert the authorities to the threat from the new disease.
"The epidemic has made everyone deeply aware of issues of freedom of speech, which is normally seen as a lofty matter for those in power," Yang said. "The case of Li Wenliang has made people realize that it is … actually a matter of life and death."
"The sense is that speaking out isn't going to kill anyone, whereas millions of people die on account of not speaking out," he said.
Call to release
Zhang's video came as supporters of detained property tycoon Ren Zhiqiang, who is being investigated by the party's disciplinary arm after he published a letter highly critical of Xi, called on the Beijing municipal party secretary to release him immediately.
"A person should never be able to suddenly just disappear, in a country where justice and the rule of law are enshrined in its core values," an open letter calling for Ren's release said. "Otherwise, society will fall into darkness and people will live in fear."
It called Ren's secret detention "barbaric," and incompatible with a modern, civilized society, and demanded the authorities make public all of the details of his detention, including the legal justification for it, and his location, as well as allowing visits from lawyers, friends, and family.
Ren should also be allowed home to await any judicial proceedings, assuming that he isn't a danger to anyone or anything.
Veteran political journalist Gao Yu said via Twitter on Tuesday that Ren is being held in Taipingzhuang, a suburb of Beijing that was once the location of the party school.
Gao said Ren is eating well in detention and has been allowed calls from some friends. He is also in "good spirits," she said.
Reported by Gao Feng for RFA's Mandarin and Cantonese Services. Translated and edited by Luisetta Mudie.

Source: Copyright © 1998-2016, RFA. Used with the permission of Radio Free Asia, 2025 M St. NW, Suite 300, Washington DC 20036. https://www.rfa.org.