Chinese rights lawyer Wang Quanzhang, who has been held in police detention without trial for three years, has been forced to take medication while in the custody of the Tianjin No. 1 Detention Center, his wife said on Thursday.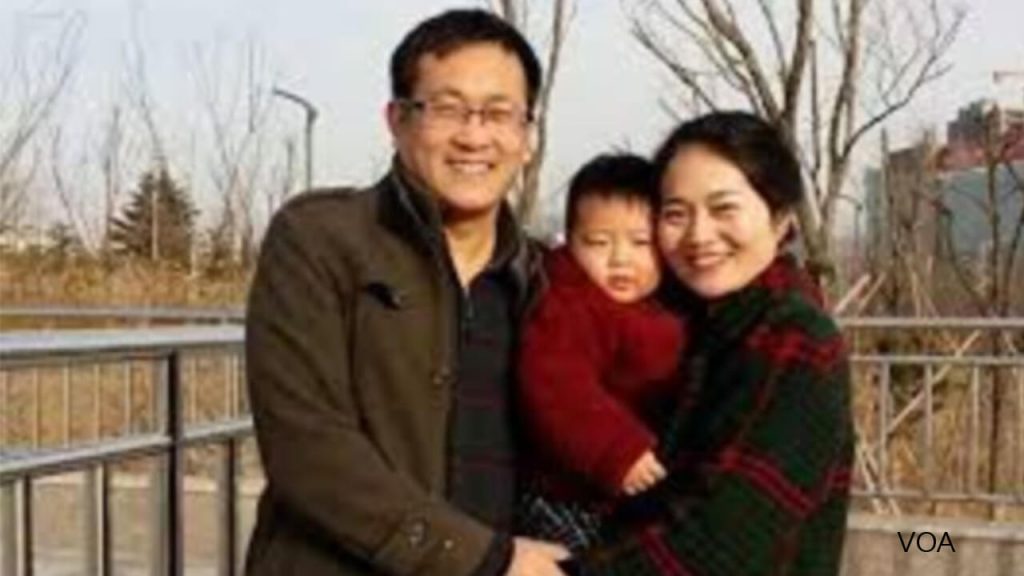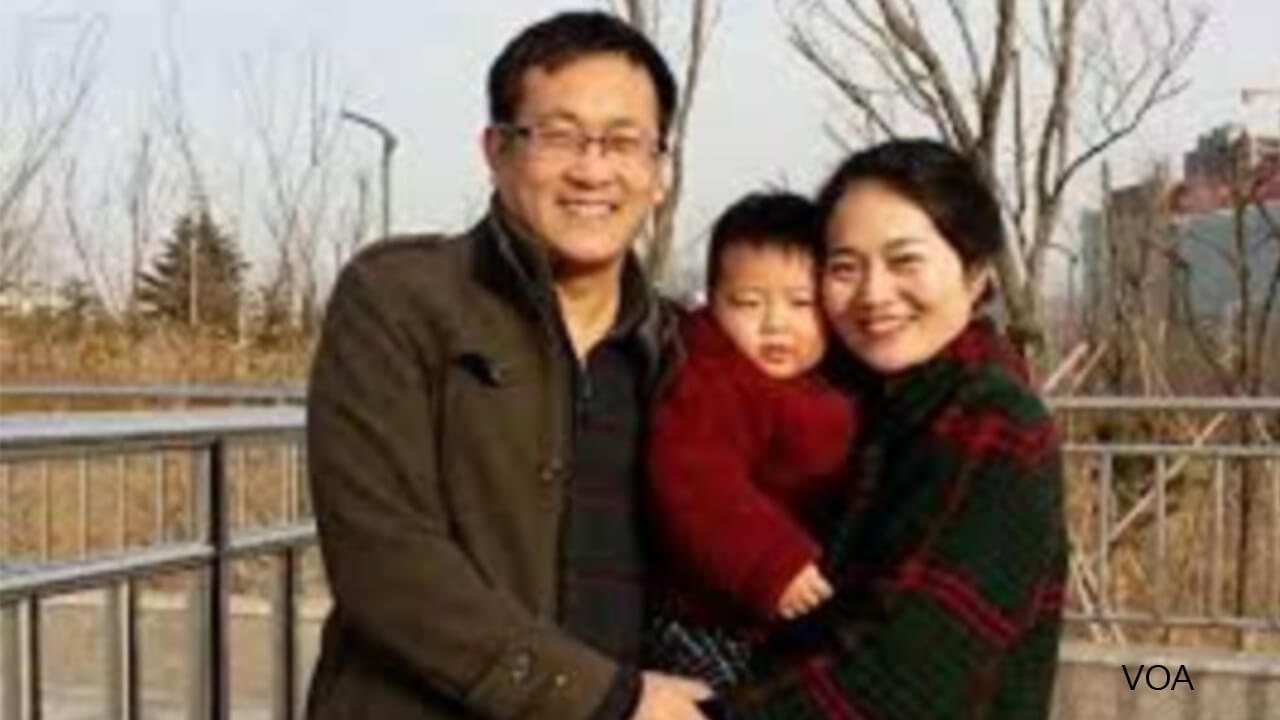 Three years after his 'disappearance' during a nationwide police operation targeting human rights attorneys, Wang Quanzhang was allowed a lawyer, Shandong-based Liu Weiguo, his wife Li Wenzu told RFA.
Just days after Li was told by a lawyer that Wang was looking well, she was informed by Liu that her husband had been force-fed an unknown medication while in police detention. Liu had just visited Wang, and has been engaged as his attorney, she said.
"The lawyer told me that the doctors had carried out a health check, and said he had high blood pressure," Li said. "I would like to say that he never had it before he was detained; he was in very good health."
"I don't know why his health is in such a poor state now, because [high blood pressure] takes a long time to do damage."
She added: "Mr. Liu told me that during his meeting with Wang Quanzhang, Quanzhang seemed very frightened, as if he daren't speak too loudly. For a lot of the time, he just mouthed what he needed to say."
She said Liu was unable to much of what Wang said clearly, but he did hear him say that he had high blood pressure, and that they were making him take medication.
"I became very worried when I heard that he was being given medication, because the lawyers who were released after the July 2015 crackdown, including rights lawyer Li Heping, said that they were forced to take medication during their time in detention."
"A lot of those people were in good health before they were detained, and didn't have high blood pressure, but they somehow all developed it after they were detained," she said.
Choice of lawyers refused
Liu also reported that Wang still wanted to be represented by the lawyers hired by Li, but that the authorities had refused to allow it.
"Wang Quanzhang also said that he wanted to demand that he be represented by me and [rights lawyer] Cheng Hai, but the authorities refused him point blank," she said, adding that Wang had later signed a letter instructing Liu Weiguo, whose background is unknown.
Repeated calls to Liu Weiguo resulted in a busy message during office hours on Thursday.
An employee who answered the phone at Liu's Shandong Quanyu law firm was unable to give any further information.
"Liu Weiguo's not here right now … I haven't seen him in a couple of days," the employee said. "You will have to ask the authorities in charge of the case, because I don't really understand what you're asking about him."
Repeated calls to the Tianjin No. 2 Intermediate People's Court rang unanswered during office hours on Thursday.
Fellow rights attorney Cheng Hai said he had made repeated attempts to visit Wang in detention, but had been refused permission every time.
"They won't recognize my status [as his defense attorney]," Cheng said. "But I am still his attorney; I just can't act in that capacity."
Lawlessness
Guangdong-based rights lawyer Sui Muqing said he remains pessimistic about Wang's case, in spite of the visit by the lawyer.
"This case is one of the most egregious examples of lawlessness in recent years in China," Sui told RFA. "The rule of law has been trampled underfoot."
"They hold him for three years, and only now let him see a lawyer," he said. "For them to keep him incommunicado for three years, based on my professional experience, means that this is most definitely a miscarriage of justice … The only good news is that he's still alive."
Wang, who once worked for the now-shuttered Beijing Fengrui law firm, was initially detained on suspicion of "incitement to subvert state power" amid a wave of police raids launched in July 2015.
Lawyers, friends, and relatives have made dozens of attempts to visit Wang since his detention, and Li has been repeatedly harassed by police for speaking out on behalf of her husband.
Fengrui was the initial target of police raids and detentions in July 2015 that broadened into a nationwide operation targeting more than 300 lawyers, law firm staff, and associated rights activists for detention, professional sanctions, house arrest, and travel bans, including for family members.
Source: Copyright © 1998-2016, RFA. Used with the permission of Radio Free Asia, 2025 M St. NW, Suite 300, Washington DC 20036. https://www.rfa.org.