A Uyghur woman from a remote northwestern corner of the Xinjiang region of China was recently hauled off to a political re-education camp set up to punish members of her Muslim ethnic group deemed disloyal to China.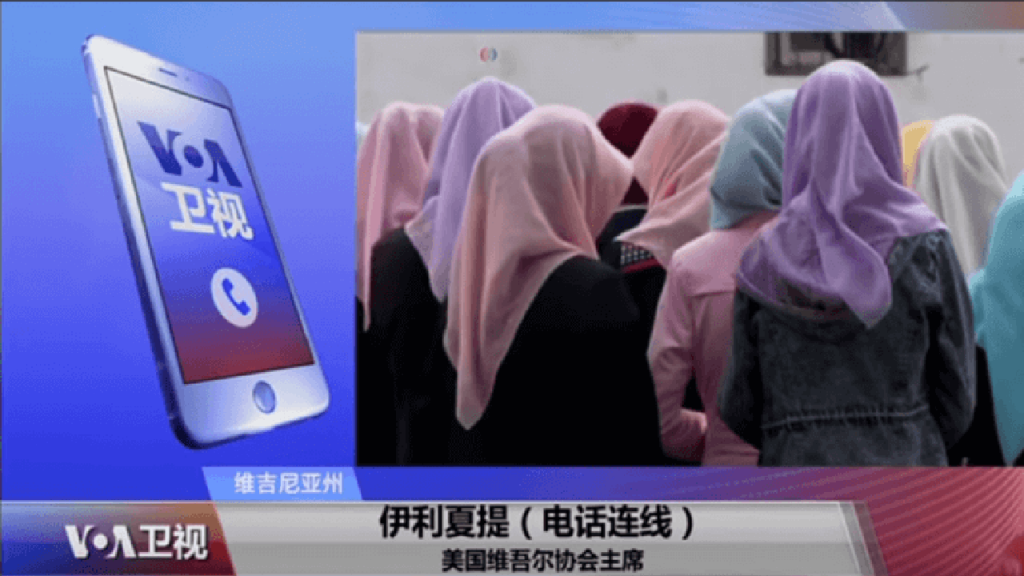 Her crime: answering a phone call from a relative whose number was on a government blacklist.
RFA's Uyghur Service has learned that Mihray Jume, 37, was picked up by a policeman in recent weeks and taken to the Beshtope Re-education Camp in Kunas (Shinyuan, in Chinese) county in Ili Kazakh Autonomous Prefecture.
A police officer from Araltope Police Station in the same county, confirmed that Jume, whose occupation he said was "housewife," is in detention at the Kunas Besh camp.
"She is in Kunas," said the officer, who declined to give further details.
A second officer told RFA by telephone that he had arrested Mihray and handed her over to the police from Beshtope.
"I put her in a police car to be taken to Beshtope," said the officer.
Jume's had answered a phone call from a blacklisted number, he said.
"The reason (for her detention) was that her brother-in-law's wife called her and she answered it. The person registered to that number was blacklisted," said the officer.
Since April last year, ethnic Uyghurs accused of holding "extremist" and "politically incorrect" views have been detained in re-education camps throughout Xinjiang, where members of the ethnic group have long complained of pervasive discrimination, religious repression, and cultural suppression under Chinese rule.
Chinese authorities have not publicly acknowledged the existence of re-education camps in Xinjiang, and the number of inmates kept in each facility remains a closely guarded secret, but Uyghur activists estimate that up to 1 million Uyghurs have been detained throughout the region since April 2017.
Since Xinjiang party chief Chen Quanguo was appointed to his post in August 2016, he has initiated unprecedented repressive measures against the Uyghur people and ideological purges against so-called "two – faced" Uyghur officials – a term applied by the government to Uyghurs who do not willingly follow directives and exhibit signs of "disloyalty."
Uyghurs, as well as Xinjiang ethnic minority Kazakhs and Kyrgyz, who have family member living abroad have come under state pressure designed to force their relatives to return to China. Those who have heeded the demand have been sent to re-education camps.
China regularly conducts "strike hard" campaigns in Xinjiang, including police raids on Uyghur households, restrictions on Islamic practices, and curbs on the culture and language of the Uyghur people, including videos and other material.
While China blames some Uyghurs for "terrorist" attacks, experts outside China say Beijing has exaggerated the threat from the Uyghurs and that repressive domestic policies are responsible for an upsurge in violence there that has left hundreds dead since 2009.
Source: Copyright © 1998-2016, RFA. Used with the permission of Radio Free Asia, 2025 M St. NW, Suite 300, Washington DC 20036. https://www.rfa.org.