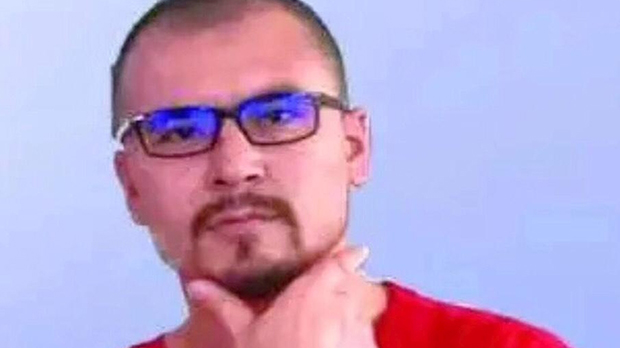 The Uyghur co-founder of a school in northwest China's Xinjiang Uyghur Autonomous Region (XUAR) who was detained in June last year is being held in an internment camp, presumably because the school taught courses in Turkish, according to sources familiar with the case.
Hesenjan Ismail, a graduate of the Dalian University of Technology in China's Liaoning province who in 2009 launched the 606 Language School in Korla (in Chinese, Kuerle) city, in the XUAR's Bayin'gholin Mongol (Bayinguoleng Menggu) Autonomous Prefecture, was detained 16 months ago, according to his former business partner, Elijan Amet.
"When I left the country, I handed everything over to Hesenjan," Amet, who moved to Belgium in 2018, recently told RFA's Uyghur Service.
"He was detained in June last year and there has been no news of him since."
While Amet said he was unable to confirm the reason for Ismail's detention, he believes it was because the 606 Language School had offered classes in Turkish amid a growing interest among Uyghurs to visit Turkey—a country which has since been blacklisted by authorities for travel by Uyghurs due to the perceived threat of religious extremism.
"In my opinion, the reason could be that our school taught languages, including Turkish," he said.
"At the time of my departure, we had a lot of students who were enrolled in the Turkish course as, during 2014 and 2015, a huge number of people showed interest in travelling to Turkey. In Korla city, both the young and old were very keen to learn Turkish."
According to Amet, all of the teaching materials used by the school had been published by the official Xinhua Publishing House and were approved by the state.
"We never used any unapproved or illegal materials for our teaching, but amid the current political atmosphere, the authorities might have linked [the teaching of Turkish] to the movement of Pan-Turkism," he said.
Authorities are believed to have held more than 1.5 million Uyghurs and other Muslim minorities accused of harboring "strong religious views" and "politically incorrect" ideas in a vast network of internment camps in the XUAR since April 2017.
While Beijing initially denied the existence of the camps, China this year changed tack and began describing the facilities as "boarding schools" that provide vocational training for Uyghurs, discourage radicalization, and help protect the country from terrorism.
Reporting by RFA's Uyghur Service and other media organizations, however, has shown that those in the camps are detained against their will and subjected to political indoctrination, routinely face rough treatment at the hands of their overseers, and endure poor diets and unhygienic conditions in the often overcrowded facilities.
Assets seized
According to Amet, after the initial success of the 606 Language School, the two co-founders opened a branch office of an Australia-based currency firm and were generating healthy profits.
But after authorities detained Ismail, they seized the school's assets, which were valued at around 3 million yuan (U.S. $420,000), he said. It was not immediately clear whether the branch assets of the currency firm were also confiscated.
Amet said that Ismail is married with a child, but did not have any information on what had become of them in his absence.
When asked by RFA whether Ismail had been sent to an internment camp, a staffer at the Korla City Education Bureau simply said, "Yes," before referring further questions to a different office.
But RFA also spoke with a staff worker at a camp in the area who confirmed under condition of anonymity that Ismail was taken for internment "nearly a year" earlier, and said he believed "he is in the internment camp in [Korla's] He Jing district."
The camp staffer told RFA he could not remember the reason for Ismail's detention or how many people were being held along with him.
Ismail is one of many Uyghur professionals and intellectuals who have been identified as detainees in XUAR internment camps, and who defy claims by authorities that those held in the facilities are in need of "vocational training."
Mass incarcerations
Mass incarcerations in the XUAR, as well as other policies seen to violate the rights of Uyghurs and other Muslims, have led to increasing calls by the international community to hold Beijing accountable for its actions in the region.
Recently, at an event on the side lines of the United Nations General Assembly in New York, U.S. Deputy Secretary of State John J. Sullivan said that the U.N. had failed to hold China to account over its policies in the XUAR and should demand unfettered access to the region to investigate reports of the mass incarceration and other rights abuses against ethnic Uyghurs.
The U.S. Senate last month unanimously passed the first legislation by any nation in response to human rights abuses against ethnic Uyghurs in the XUAR, which would authorize regular monitoring of the situation by various government bodies.
The bipartisan Uyghur Human Rights Policy Act, introduced by Senators Marco Rubio of Florida and Bob Menendez of New Jersey, would appoint a special State Department coordinator on the XUAR and require regular reports on the region's internment camps, surveillance network and security threats posed by an ongoing crackdown on the Uyghur people—if ratified by the House of Representatives.
Reported by Shohret Hoshur for RFA's Uyghur Service. Translated by RFA's Uyghur Service. Written in English by Joshua Lipes.
Source: Copyright © 1998-2016, RFA. Used with the permission of Radio Free Asia, 2025 M St. NW, Suite 300, Washington DC 20036. https://www.rfa.org.