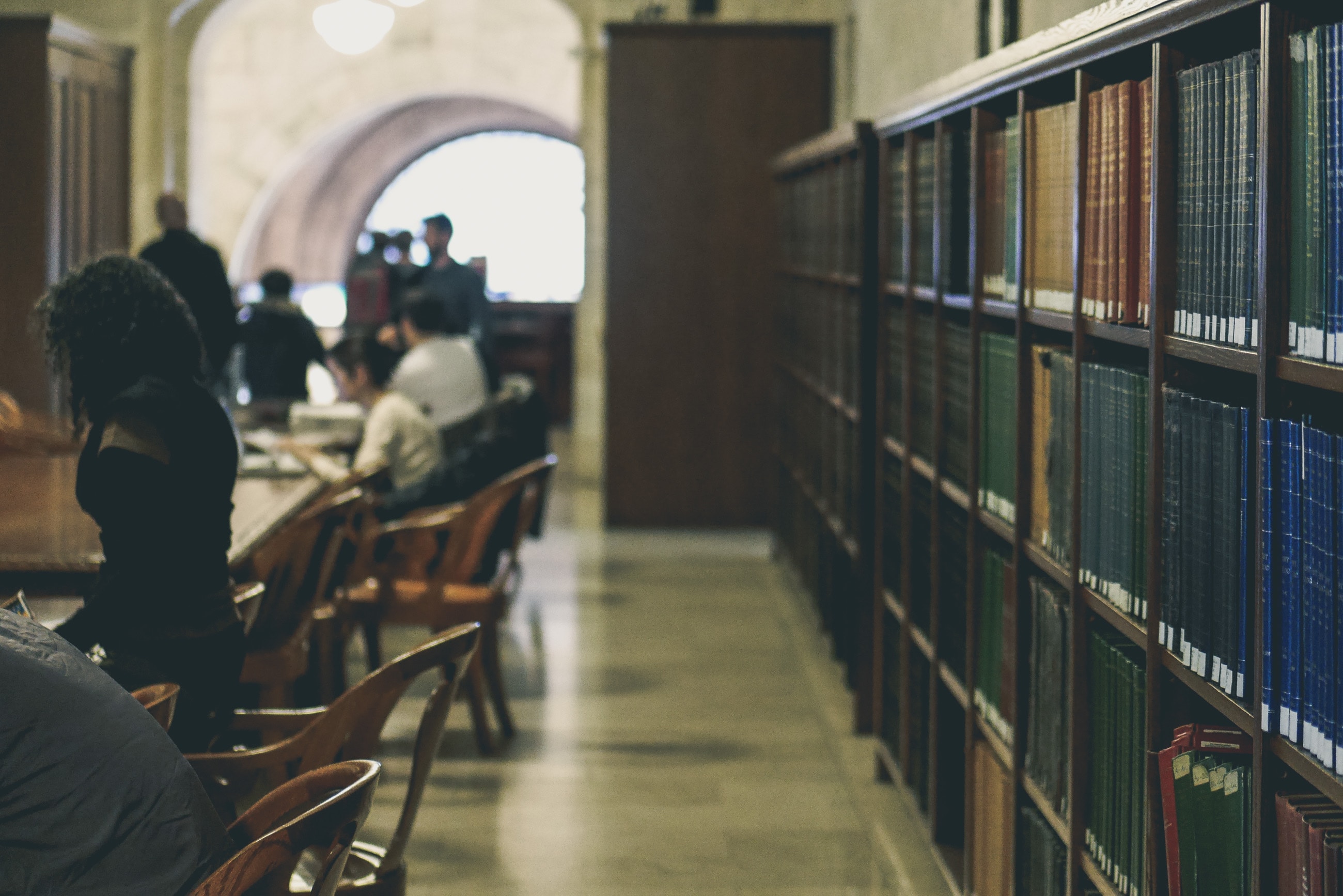 Concerns are growing over the ruling Chinese Communist Party's bid to limit academic freedom, far beyond China's borders on the campuses of overseas universities.
China is putting financial, political and diplomatic pressure on British universities to comply with Beijing's political agenda, both directly and indirectly, the U.K. parliament warned in a recent report.
The House of Commons Foreign Affairs Select Committee warned last month that autocracies including China were seeking to use their influence to shape what is studied at U.K. universities by adding to conditions to research and educational funding agreements.
Funding and investment agreements could, for example, include "explicit or implicit limits" on what subjects could be discussed, while institutions had also been pressured not to invite certain speakers, or not to disseminate certain papers, the report found.
"We heard alarming evidence about the extent of Chinese influence on the campuses of UK universities," the committee said, citing an earlier probe into Chinese influence.
"Despite the fact that there are now over 100,000 Chinese students in the UK, the issue of Chinese influence has been the subject of remarkably little debate compared to that in Australia, New Zealand and the US.
China had attempted to limit the activities of U.K. university campuses or joint venture universities abroad in a way that constrained freedoms that would normally be protected in the UK, such as criticisms of foreign governments, the committee said.
Beijing had also exerted pressure on U.K.-based researchers through visa refusals, pressure on university leadership and pressure on relatives still living in China, it said.
China also puts pressure on U.K.-based Chinese students and their families to get them to inform on the speech or activities of other students, or to engage in government-backed political protest in the U.K., the report said.
It cited Professor Christopher Hughes of the London School of Economics as saying that he had seen Chinese students in London engaged in activities that undermine Hong Kong protesters, as well as officials from the Chinese-governments network of Confucius Institutes confiscating papers that mention Taiwan at an academic conference.
Chinese Students and Scholars Associations
Charles Parton of the U.K. think-tank RUSI said that Chinese Students and Scholars Associations (CSSA), which are supported and partly financed by the Chinese government, are also instruments of Chinese interference in freedom of expression overseas.
"Its stated aim is to look after Chinese students, but it also reports on them to the embassy and authorities, tries to stop discussion of topics sensitive to China (Taiwan, Tibet, Tiananmen), and takes more direct action under guidance of the embassy," the committee quoted Parton as saying.
And Ayeshagul Nur Ibrahim, a Uyghur Muslim who became politically active while studying in the U.K., said that her family back home had been placed under surveillance and harassed as a result, it said.
The report came after similar concerns have been raised in the United States.
The Chinese Students Association at the University of Rochester, New York formally requested the cancellation of an event on Oct. 26 that heard the personal testimonies of three ethnic Uyghurs with family held in mass incarceration camps in Xinjiang Uyghur Autonomous Region (XUAR).
The event went ahead, amid concerns that the association had breached the school's student code of conduct.
The college's Eastman Philharmonia orchestra also canceled a trip to China after three of its South Korean members were denied visas by Beijing.
According to Eastman School of Music Dean Jamal Rossi, the move was a form of retaliation for Seoul's support of the 2016 U.S. decision to deploy a missile defense system in South Korea.
The New York-based group Human Rights Watch (HRW) has warned that the Chinese government "has stepped up surveillance of diaspora communities, including through controls on students and scholars from China."
True extent of influence
The report warned: "There are strong signs that the [government] is not treating the issue of interference in academia as the priority it should be."
It called on the U.K. government and universities to probe the true extent of influence from China and other autocratic regimes on academic life.
Academics in Hong Kong, which has been gripped by anti-government protests since June, say the process is even more advanced there.
Bruce Lui, a senior lecturer in the Department of Journalism at the Hong Kong Baptist University, said his department had been singled out for monitoring by students recruited by Beijing's Central Liaison Office in Hong Kong, because its lecturers had a reputation for being pro-democracy.
Lui said the Department of Law of the University of Hong Kong, the Department of Politics and Administration of the Chinese University of Hong Kong and the Department of Cultural Studies of Lingnan University had been similarly targeted.
"Since the [2014] pro-democracy movement, there have been mainland Chinese students who have told me that this is what they're doing," he said. "They are basically conducting surveillance of lecturers, in the name of report-writing and research."
Lui said the students were often pressured into playing such a role, however.
"Teachers haven't tended to react, because they have understood the difficult situation these students are in," he said.
Last month, authorities in Belgium declined to renew the visa of a Renmin University professor who had headed the Confucius Institute in Brussels for three years. Song Xinning said he had been told that he had "supported Chinese intelligence agencies' spying and interference activities in Belgium."
Beijing responded by saying that the reports that Song had been engaged in spying were "false" and distorted.
A U.S. Senate subcommittee warned last March that Confucius Institutes could affect academic freedom, as the cultural and study centers' funding usually came with strings attached.
The United States Senate permanent subcommittee on investigations said in a recent report that the Chinese Communist Party has poured more than U.S.$158 million into U.S. universities to fund Confucius Institutes since 2006.
Strings attached to funding
But it found that "Confucius Institute funding comes with strings that can compromise academic freedom," and recommended they be shut down if there is no improvement in transparency around their dealings with U.S. universities.
Teachers and funding for the institutes are provided and controlled by China's ministry of education acting through the Confucius Institutes Headquarters, or Hanban, according to an organizational chart on the body's official website.
Contracts signed with U.S. universities usually contain provisions that state both Chinese and U.S. laws apply, limit public disclosure of the contract and terminate the contract if the U.S. school take actions that the Confucius Institute doesn't like, the subcommittee found.
This means effectively that all teachers, events and speakers at Confucius Institutes are approved by Beijing, even on U.S. soil, the report said.
Teachers at the institutes are recruited and selected by the Hanban, and sign contracts promising not to damage China's national interests while overseas. They are also banned from taking part in activities or organizations proscribed by China.
U.S.-based legal scholar Teng Biao said Belgium's refusal of a visa to Song had set an important precedent.
"This development in Belgium has shone a spotlight on how Confucius Institutions can pose a threat to academic freedom," Teng said. "It also touches on a lot of the functions that they have always had, such as serious spying and intelligence-gathering, but have kept hidden."
Germany-based commentator Fan Zhiqi said Confucius Institutes have an important function as overseas "antennae" for Beijing.
"China won't want to give up any of its intelligence-gathering capabilities in Western nations," Fan said. "They will turn the most mundane commercial venture or cultural exchange event into a spying opportunity."
"Confucius Institutes tend not to attract suspicion … and yet they put out huge amounts of propaganda and speak out on behalf of Chinese interests at opportune moments, in a bid to influence economic, domestic and foreign policy," he said.
China has denied that Confucius Institutes interfere with academic freedom, and said in February that the centers will remain a key government policy, despite universities in Europe and the U.S. terminating some agreements in recent years.
Reported by Ng Yik-tung, Sing Man and Lee Cheuk-yue for RFA's Cantonese Service, and by Wang Yun for the Mandarin Service. Translated and edited by Luisetta Mudie.
Source: Copyright © 1998-2016, RFA. Used with the permission of Radio Free Asia, 2025 M St. NW, Suite 300, Washington DC 20036. https://www.rfa.org.