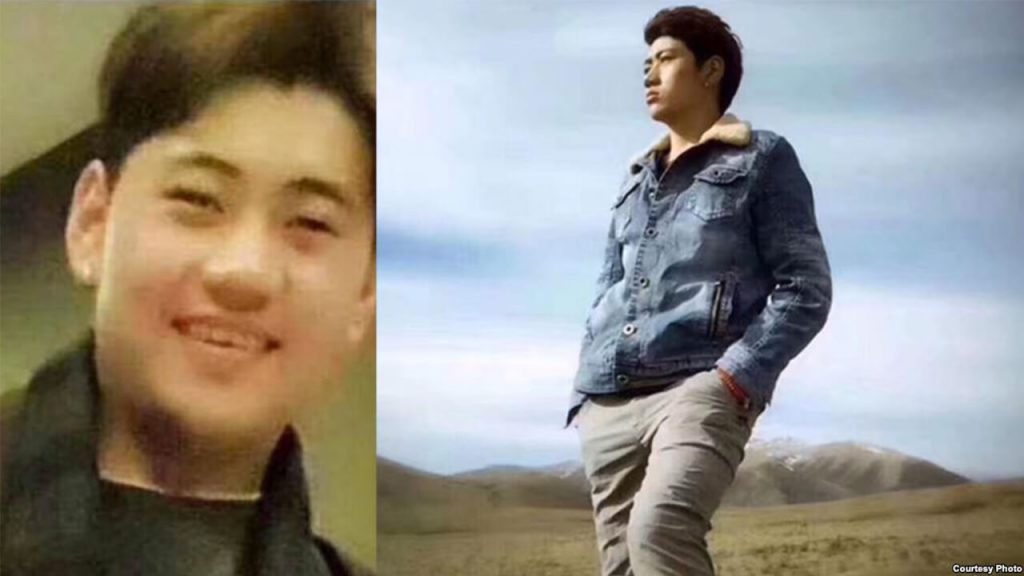 A young Tibetan man set himself on fire outside a district security office in China's Sichuan province earlier this month, chanting, "Long Live His Holiness the Dalai Lama! Free Tibet!"
Tibetan sources say the man, Drugkho, is about 22 years old, and is believed to still be alive, but his whereabouts and his condition remain unclear. He is the latest Tibetan to attempt to self-immolate over repressive Chinese policies in Tibet. Local sources said the incident occurred last Saturday near the Ngaba District security office, but details were scarce.
Whenever there is a self-immolation protest, China typically beefs up its security to try to prevent the news from spreading.
"There has been an immediate lockdown in the area, with internet communications blocked. A Tibetan youth self-immolated on December 8 in the afternoon in Ngaba county, and it is true that it happened, but after the incident any discussion of this is very inconvenient," RFA Tibetan service and The Tibet Post International reported, quoting sources in Tibet.
Dharamsala-based Kirti Monastery's spokesman Lobsang Yeshi says no further details were known because of strict restrictions on information flow in the area and dangers to the Tibetans speaking to the outside world.
The protester was a former monk at Kirti Monastery. He was formerly known as Chokyi Gyaltsen, but after he disrobed in 2017, he took the name of Drugkho, according to Tibetan sources.
Ngaba's main town and nearby Kirti Monastery have been the scene of repeated self-immolations and other protests in recent years by monks, former monks, and other Tibetans calling for Tibetan freedom and the Dalai Lama's return to Tibet. Drugkho's self-immolation protest is the 42nd such confirmed incident in Ngaba.
Drugkho's protest brings the total number of self-immolations to roughly 155 in Tibet since February 2009. The majority of those self-immolators have died.
Source: VOA