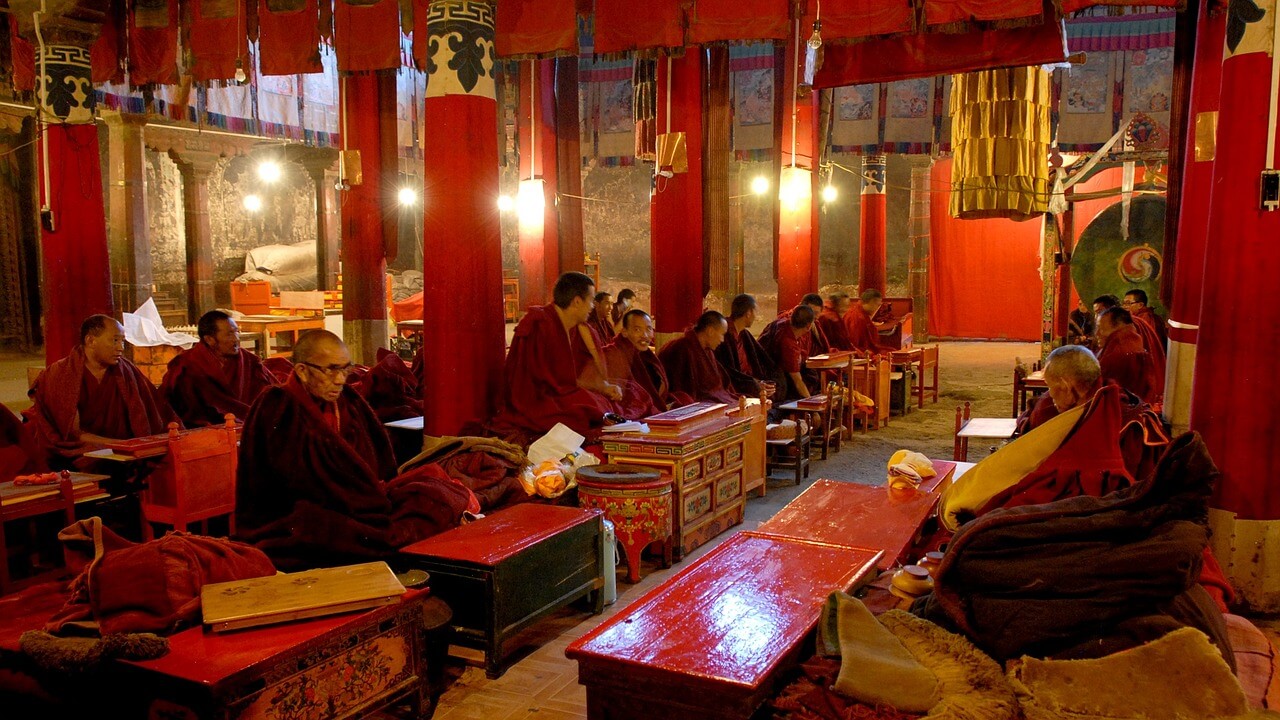 A Tibetan monk missing since traveling from India more than a year ago to visit his family in Sichuan has been found jailed by China on an unknown charge, Tibetan sources say.
Tashi Choeying, a monk enrolled at the Ganden Jangtse monastic college in South India, vanished after being taken into custody by police on Nov. 21, 2016, a Tibetan living in exile told RFA's Tibetan Service, citing contacts in the region.
"He had returned to pay a visit to his family and relatives in Tibet, and one month after he arrived there, the local authorities suddenly arrested him without giving any reason," RFA's source said, speaking on condition of anonymity.
"He was held incommunicado until the end of 2017, when a fellow inmate was released from a prison in Dartsedo and was able to take a message to Choeying's family, letting them know that he was being held in custody," the source said.
Only then did Choeying's family learn that he had been handed a six-year prison term on Nov. 21, 2017, after being convicted on an unknown charge, he said.
Choeying, aged 37 and a native of Tawu (in Chinese, Daofu) county in Sichuan's Kardze (Ganzi) Tibetan Autonomous Prefecture, had traveled to his home town on a valid travel document issued by the Chinese embassy in India, the source said.
"But he was illegally held by the Chinese authorities without charge for a year, and then was given his sentence," he said.
Sources close to Choeying say that during his stay in India he may have spoken to the media about self-immolation protests challenging Chinese rule in Tawu and other Tibetan areas of China, and this may have resulted in his arrest, RFA's source said.
"Everyone who knows him says that he is a good-mannered monk with impeccable integrity. He is a very kind and patriotic person with a deep love for his people and Tibet's language and culture," he said.
Sporadic demonstrations challenging Beijing's rule have continued in Tibetan-populated areas of China since widespread protests swept the region in 2008.
Source: Copyright © 1998-2016, RFA. Used with the permission of Radio Free Asia, 2025 M St. NW, Suite 300, Washington DC 20036. https://www.rfa.org.