Tibetan advocacy and human rights groups today welcomed the safe arrival in the U.S. of Tibetan filmmaker Dhondup Wangchen following what was described as an "arduous and risky escape" from Tibet and China.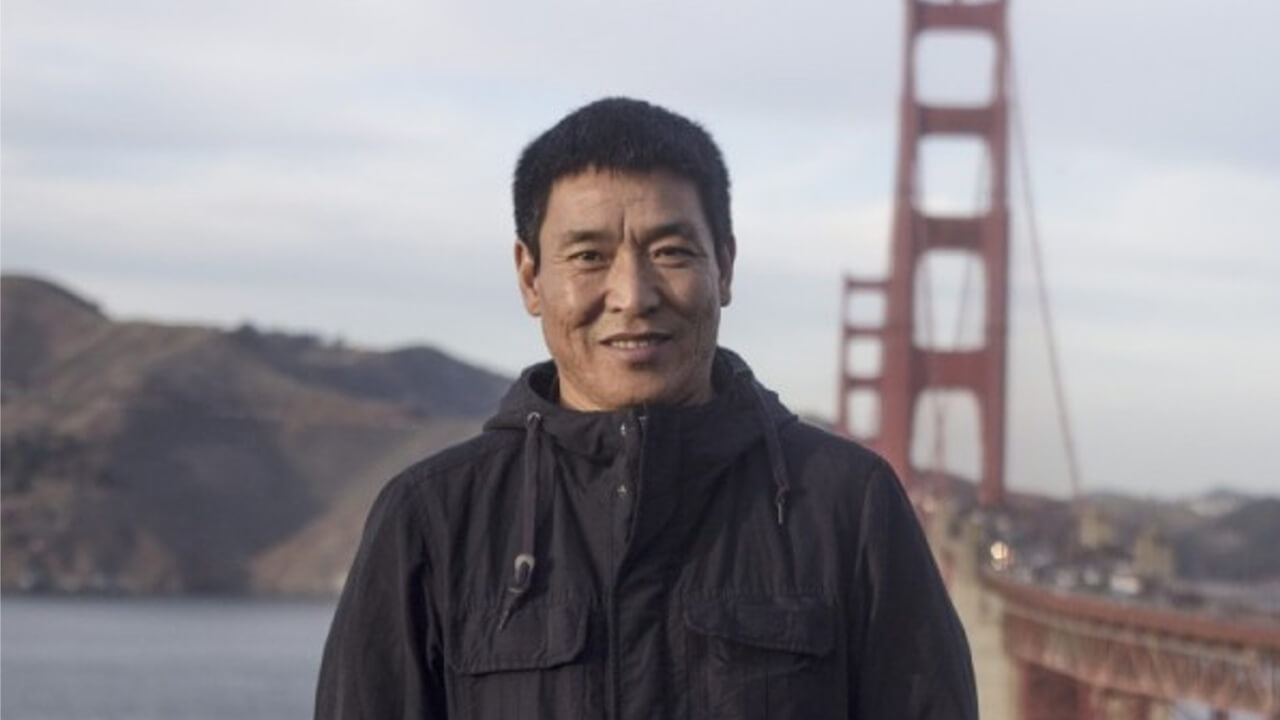 Wangchen, 43, had previously been jailed for six years for his role in producing the documentary film "Leaving Fear Behind," containing interviews with Tibetans describing the harsh conditions of their lives under Chinese rule.
The film was produced outside China after he managed to send footage out of Tibet before he was taken into custody by police. It was later shown to foreign journalists in Beijing during the 2008 Olympics, angering and embarrassing China.
"After many years, this is the first time I'm enjoying the feeling of safety and freedom," Wangchen said following his arrival in San Francisco on Dec. 25.
"I would like to thank everyone who made it possible for me to hold my wife and children in my arms again. However, I also feel the pain of having left behind my country, Tibet," Wangchen said, quoted in a Dec. 27 statement by the Swiss-based film group Filming For Tibet, which had campaigned tirelessly for his freedom for almost a decade.
Released from prison in 2014 after serving his sentence, Wangchen was forced to live under harsh restrictions and was not allowed to leave Tibet to join his family in exile, Wangchen's brother Jamyang Tsultrim told RFA's Tibetan Service in an interview on Wednesday.
"It has been three years since he was released from prison, but his political rights were taken away, and he continued to suffer immense mental problems, so that it became impossible for him to continue to live like that," Tsultrim said from his home in exile.
"Under those circumstances, and with no concern for the dangers involved, he decided to escape," Tsultrim said.
Denial of rights
In making his film, Wangchen had attempted to raise international awareness of Beijing's denial of "the fundamental rights of the Tibetan people," Washington-based International Campaign for Tibet (ICT) said on Wednesday.
"The six years Dhondup Wangchen had to spend in jail are a stark reminder of the human costs that China's policies continue to have on the Tibetan people," ICT president Matteo Mecacci said in a statement.
"Dhondup Wangchen should have never had to pay such a high personal price for exercising his freedom of expression," Mecacci said.
Also on Wednesday, rights group Amnesty International noted in a statement that during his time in prison, Wangchen had been tortured and denied medical care, and had been held for around six months in solitary confinement.
"Ethnic Tibetans continue to face discrimination on their rights to freedom of religious belief, expression, association and peaceful assembly," Amnesty International said on Wednesday.
"Overly broad and vague charges of 'separatism' and 'subverting state power' continue to be used to prosecute Tibetans who peacefully exercise their human rights," Amnesty International said, while calling on Beijing to release all prisoners of conscience held "in Tibetan-populated areas and throughout China."
Source: Copyright © 1998-2016, RFA. Used with the permission of Radio Free Asia, 2025 M St. NW, Suite 300, Washington DC 20036. https://www.rfa.org.