Chinese authorities in a Tibetan-populated region of Sichuan are removing young monks from their monasteries so that they can return to government-run schools and learn to "serve society," a Tibetan source says.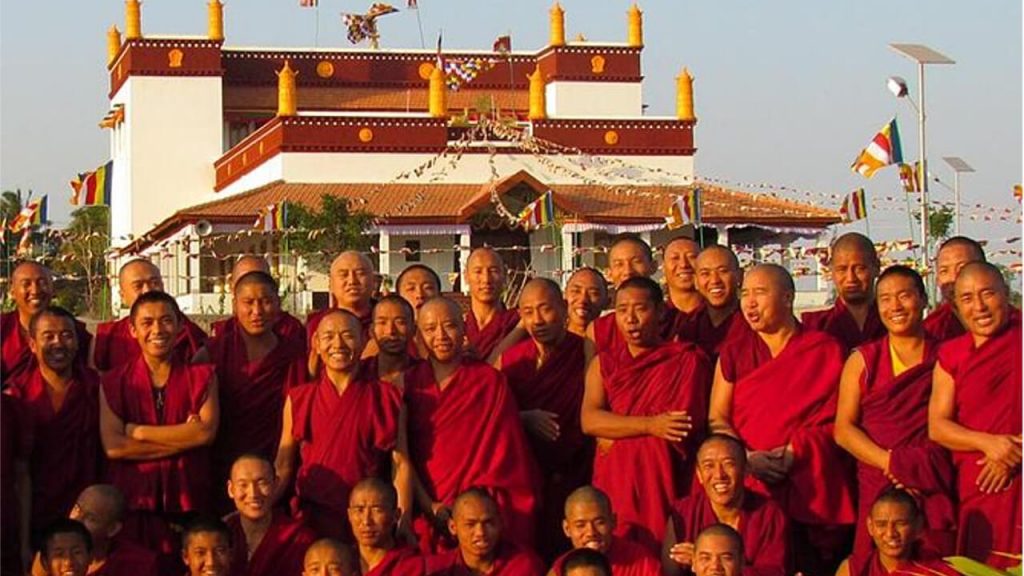 All monks in the Dzachuka region under 18 years of age must now return to the community schools in which they were previously enrolled, a Tibetan living in the area told RFA's Tibetan Service.
"They are not allowed to stay in their monasteries, in accordance with the law," RFA's source said, speaking on condition of anonymity.
"They have to serve society," the source said, adding that Chinese authorities see monks' enrollment in the monasteries at a young age as a loss to their communities.
"The Chinese say that they should not be allowed to join the monasteries because they are too young and immature, and can't think for themselves yet," he said.
About 20 novice monks aged 15 and under have already been removed from Jowo Ganden Shedrub Palgyeling monastery in Dzachuka, an area in historic Tibet's eastern region of Kham, sources told RFA in an earlier report.
Many had enrolled in the monastery's courses in Buddhist logic and philosophy, and some were top students in their class, sources said.
Can come back when they're grown
Meanwhile, authorities forced around 200 novice monks to leave Dzachuka's Dza Sershul monastery on July 10, according to a Tibetan social media report titled "Current News Under Red Chinese Oppression: Really Feel Like Dying."
The monks expelled on July 10 in have now returned to their former Chinese government-run schools in Sershul county, RFA's source said.
"Some of them are as young as seven years old, and all of them came from local areas," he said.
"Some parents who are very devoted to the monastery were disappointed and sad that their sons could not remain there, but there are other parents who did not mind too much."
When the boys are grown and leave school, they may return to their local monastery if they wish, the source said, adding, "but they are not allowed to enroll in monasteries in other places."
"If they comply with this order, the Chinese government will even provide them with financial assistance," he said.
Chinese authorities have long sought to restrict the size and influence of Tibetan Buddhist monasteries, traditionally a focus of Tibetan cultural and national identity, sources in the region say.
Authorities have strictly limited the numbers of monks and nuns enrolled there and forced those allowed to remain to take part in classes promoting loyalty to China and the ruling Chinese Communist Party, sources say.
Source: Copyright © 1998-2016, RFA. Used with the permission of Radio Free Asia, 2025 M St. NW, Suite 300, Washington DC 20036. https://www.rfa.org.