A Tibetan monk jailed for six years for taking part in Tibetan freedom protests has been freed from prison in China's Sichuan province after serving his full term, but has suffered permanent injuries to his legs from beatings while in custody, Tibetan sources say.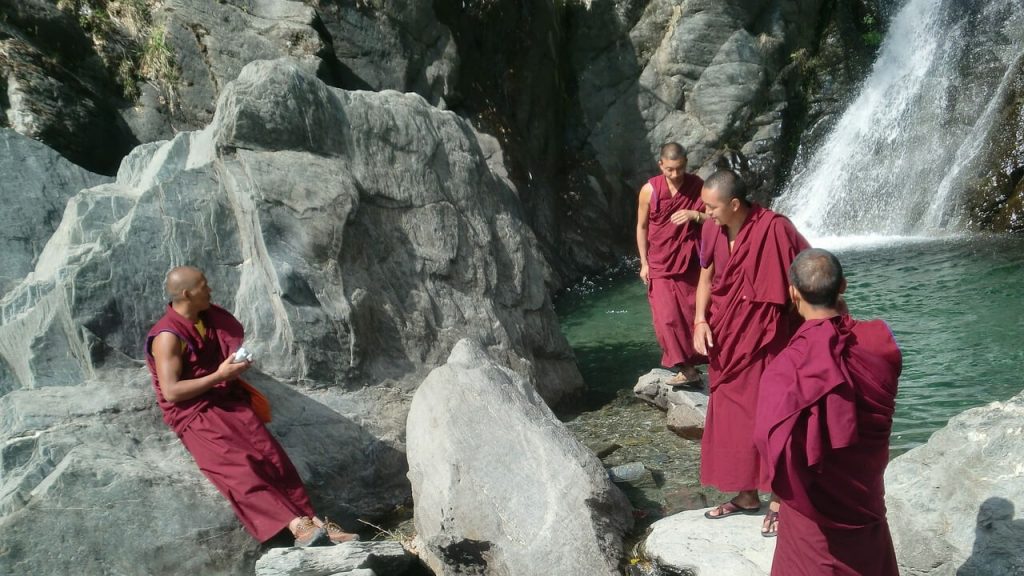 Geshe Tsewang Namgyal, formerly a monk at the Draggo monastery in Sichuan's Kardze (in Chinese, Ganzi) Tibetan Autonomous Prefecture, was released on Jan. 24, a Tibetan source in exile told RFA, speaking on condition of anonymity and citing sources in the region.
"But he is not able to walk normally now," RFA's source said, adding, "The people in Draggo county are afraid to talk openly about his condition."
Namgyal, who had gone to India in 1987 to study Buddhism and returned to China in 2011, was arrested on Jan. 23, 2012, during the Lunar New Year, "when the people in Draggo rose up and staged a peaceful demonstration," the source said.
Chinese police had then fired into the crowd, killing a protester named Yonten along with several others, and many protesters were badly wounded, he said.
"A few days later, Geshe Namgyal, Tulku Lobsang Tenzin of Gochen monastery, a businessman named Thinley, and an accountant named Dralha were arrested in [Sichuan's capital] Chengdu on charges of having taken part in the protest."
"They were later sentenced to prison terms of from five to seven years, and their families only learned of their sentencing weeks afterward," he said, adding that as many as 36 local Tibetans were eventually jailed for their roles in the protest.
The protest in Draggo began when Chinese authorities insisted that local Tibetans celebrate the Lunar New Year against the wishes of residents saddened by earlier protest deaths, sources told RFA in earlier reports.
Tibet's India-based exile government later quoted sources saying that six were then killed in what it described as "indiscriminate firing" by the police.
Sporadic demonstrations challenging Beijing's rule have continued in Tibetan-populated areas of China since widespread protests swept the region in 2008.
Source: Copyright © 1998-2016, RFA. Used with the permission of Radio Free Asia, 2025 M St. NW, Suite 300, Washington DC 20036. https://www.rfa.org.