Three years after his 'disappearance' during a nationwide police operation targeting human rights attorneys, Wang Quanzhang has reportedly been seen by a colleague in the Tianjin No. 1 Detention Center, his wife said on Friday.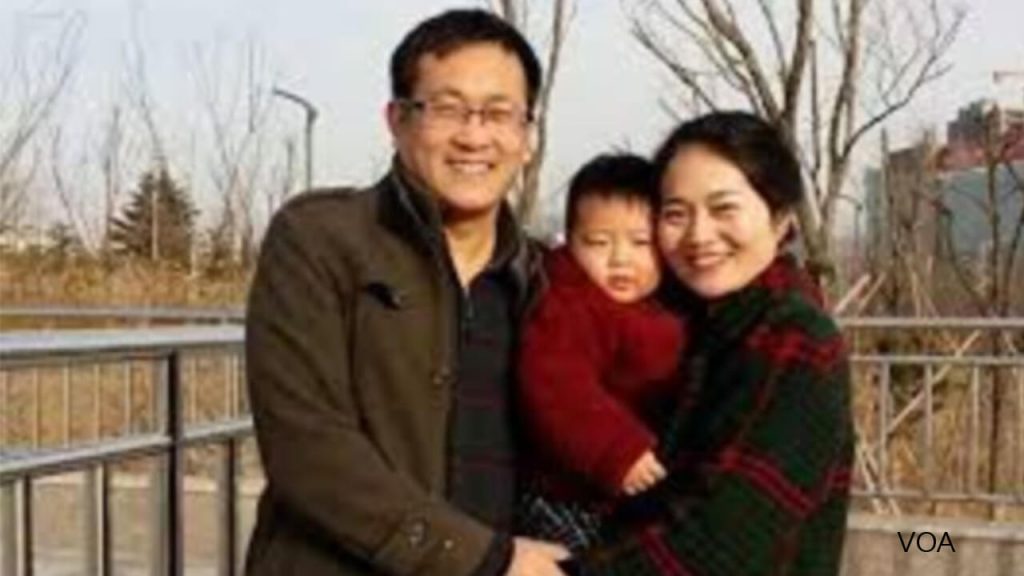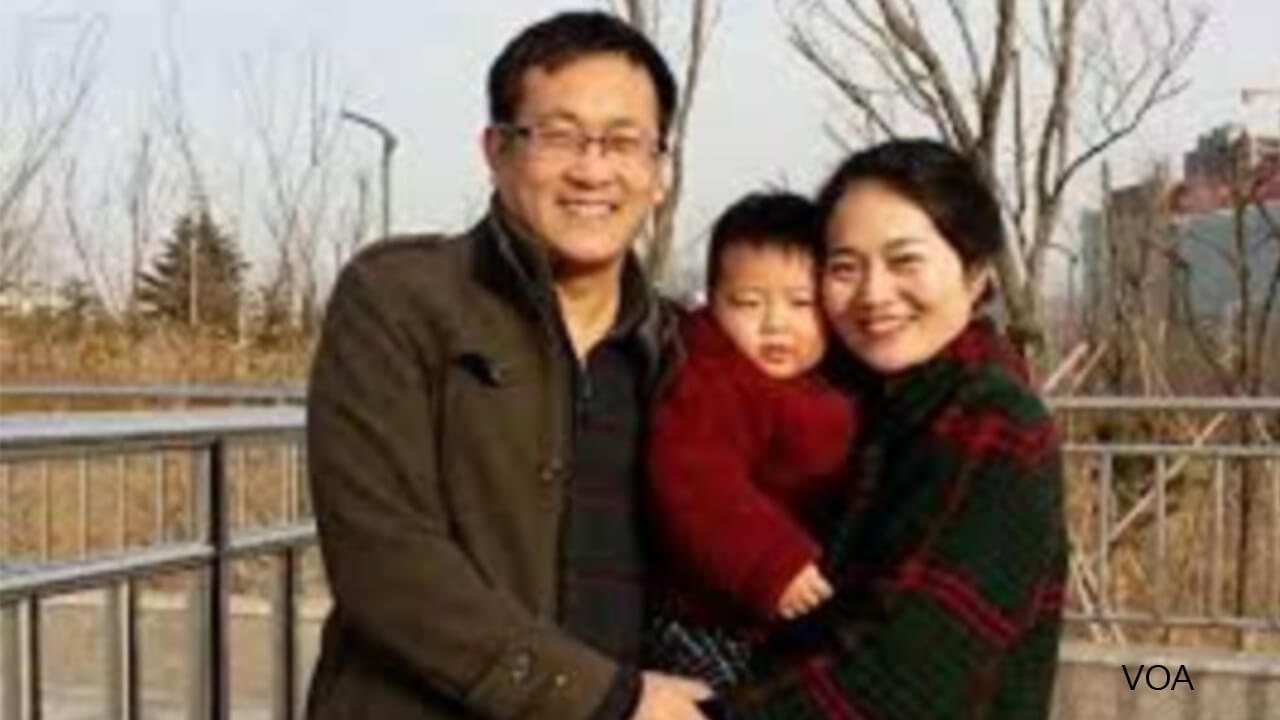 Wang's wife Li Wenzu received a message from a friend on Friday reporting that her husband in "in a good state, both physically and mentally," she said.
"Someone told me that [another lawyer] had seen Wang Quanzhang, and that they were able to confirm that he is alive, and in reasonable mental and physical health," Li told RFA.
"The person who passed on the message is someone I trust, so I believe them, and the fact that they brought me this news is a huge relief," she said. "But there was no other news; only that."
Li declined to identify the person who gave her the message, nor the lawyer who was able to meet with him.
"It wasn't either of the lawyers I hired; neither of them has seen him," she said.
Li said she plans to head to Tianjin to make further inquiries of the authorities regarding her husband's case, and said she has no further information.
"I have no way of speculating on any of this, so all I can say is that I don't know," she said. "I still have to do what I have to do until he is safely back home."
Wang, who once worked for the now-shuttered Fengrui law firm, was initially detained amid a wave of police raids launched in July 2015 on suspicion of "incitement to subvert state power."
Lawyers, friends and relatives have made dozens of attempts to visit Wang since his detention, and Li has been repeatedly harassed by police for speaking out on behalf of her husband.
Calls to the Tianjin No. 1 Detention Center rang unanswered during office hours on Friday. An employee who answered the phone at the Tianjin No. 2 Detention Center said he had been transferred.
"There is nobody here by that name; he was transferred elsewhere, but where, I couldn't say," the employee said. "He's not here at No. 2, at any rate."
Repeated calls to rights lawyer Lin Qilei, who was hired by Li to represent her husband, but who has been prevented from meeting with him, rang unanswered on Friday.
Lin was informed earlier this week that the Beijing municipal authorities were investigating his law firm Ruiqi for alleged illegal business practices.
Fengrui was the first target of police raids and detentions in July 2015 that broadened into a nationwide operation targeting more than 300 lawyers, law firm staff and associated rights activists for detention, professional sanctions, house arrest, and travel bans, including for family members.
Fellow rights attorney Xie Yanyi said he has doubts about the veracity of the message given to Li, however.
"Why are they telling her this on the anniversary of the death of [Nobel peace laureate and political prisoner] Liu Xiaobo?" Xie said.
"I think the source of this information is an official one, and they want to lessen the pressure they are getting from the outside world," he said. "We should remain vigilant."
Source: Copyright © 1998-2016, RFA. Used with the permission of Radio Free Asia, 2025 M St. NW, Suite 300, Washington DC 20036. https://www.rfa.org.