Dozens of Chinese lawyers have signed an open letter calling on the ruling Chinese Communist Party to respect their professional rights and release all detained human rights lawyers immediately.
China's embattled legal profession has been targeted with more than 300 detentions, summons, travel bans, and restrictions imposed on rights lawyers and law firm staff since July 2015.
Rights lawyers who accept politically "sensitive" cases, or who are publicly outspoken on behalf of vulnerable groups, have also been prevented from practicing law because their business licenses are being revoked during a newly instituted annual review process.
Lawyers who try to defend clients held on suspicion of crimes ostensibly linked to "state security" concerns are also denied permission to meet with their clients, or replaced by government-appointed lawyers amid threats and pressure on the people who hired them.
"We have learned a deep lesson from the July 2015 crackdown and call on those in power to reflect on value of lawyers to the rule of law, and as a good opportunity to revise social management methods," the letter, signed by several dozen lawyers, said.
"And yet, it continues to detain lawyers, to strike them off and strip them of their licenses," the letter said. "Incidents that violate the professional rights of lawyers, and their right to carry out a profession, continue to occur, and the problem seems to be getting worse and worse recently."
The letter cited recent detentions and revoking of business licenses meted out to human rights lawyers Yu Wensheng, Li Yuhan, Sui Muqing, Zhu Shengwu, and Wang Liqian, among others.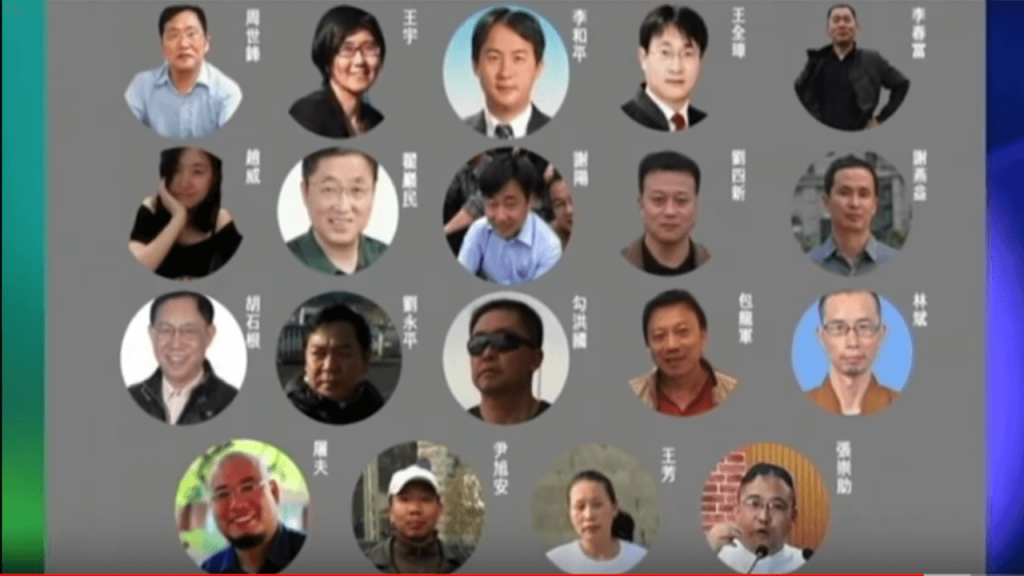 It strongly urged officials in departments of justice across the country to "return to civilization and rationality," as well as calling for the immediate release of all detained attorneys.
It also called for the reinstatement of all revoked lawyers' business licenses and for all sides to work together to progress to a more mature legal system that operates under the rule of law.
Letter signatory Wu Kuiming said the letter has garnered some 60 signatures to date.
"We have had petitions signed by ordinary citizens, but this letter is signed only by lawyers," Wu told RFA. "It was mostly aimed at supporting Yu Wensheng and Sui Muqing, and other lawyers who have been targeted for persecution recently, and especially the handling of our business licenses."
"And also because the environment for human rights lawyers is deteriorating all the time now," he said.
Cultural Revolution redux
Guangxi-based lawyer and fellow signatory Chen Jiahong said he lost his license to practice on Jan. 25 after representing the family of Guangxi village activist Luo Jibiao, who died in police custody.
"I think we have already regressed to the days of the Cultural Revolution [1966-1976]," Chen told RFA. "This is the period of harshest and most widespread persecution of lawyers in Chinese history."
"We poured years of our sweat, blood and tears to earn our business licenses, so we could be of service by protecting the rights and interests of our clients," he said.
"We want to work on the basis of the facts, and according to the principles of the law, but [the government] cares nothing for the facts and less for the law," Chen said. "[It] casually infringes upon the legitimate rights and interests of any individual."
"As lawyers with a sense of justice, we need to stand up and speak out about this," he said.
Source: Copyright © 1998-2016, RFA. Used with the permission of Radio Free Asia, 2025 M St. NW, Suite 300, Washington DC 20036. https://www.rfa.org.