Authorities in Beijing have placed a number of high-profile dissidents and rights activists under close surveillance in the wake of an announcement by the ruling Chinese Communist Party that it plans to remove limits to leaders' terms in office.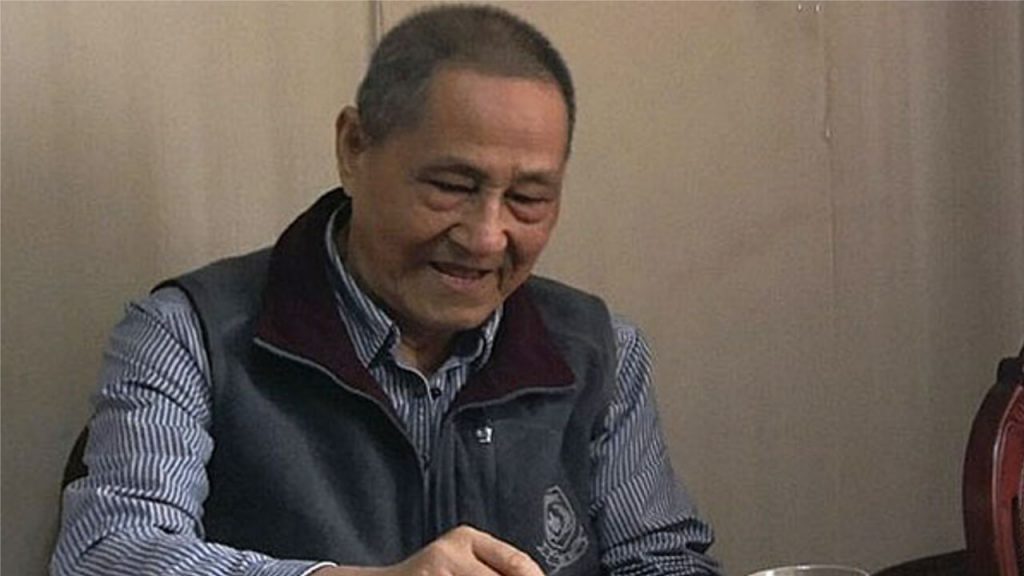 The announcement last Sunday by the party's Central Committee that it wants to remove a two-term limit from the posts of president and vice-president, paving the way for incumbent Xi Jinping to rule indefinitely, has provoked strong opposition among the country's more outspoken dissidents and sparked a surge of renewed interest in overseas emigration.
The proposed constitutional amendments will come before the annual session of its rubber-stamp parliament, the National People's Congress (NPC) when it convenes in Beijing on March 5, and political analysts say they will almost certainly be ratified.
Veteran political journalist Gao Yu, democracy activist Zha Jianguo, and rights activist Hu Jia were among those ordered to leave the city on a police-supervised "vacation" until ahead of the annual meeting of the NPC and its advisory body, the Chinese People's Political Consultative Conference, Hu told RFA.
"I leave Beijing tomorrow morning," Hu said. "I will be going to Guangdong province, to Shenzhen, and Zhongshan, until around March 20."
"The stability maintenance period for the annual parliamentary sessions started on Feb. 26, immediately after the announcement about the amendments to the constitution," he said. "It ends on March 22."
Hu said he will be escorted by at least two police officers wherever he goes.
Round-the-clock watch
He said he doesn't expect that the state security police will allow Liu Xia, widow of late Nobel peace laureate and political prisoner Liu Xiaobo, to remain in Beijing during that time either.
Fellow Beijing dissident Qi Zhiyong, who has been an advocate of justice for victims after losing his legs in the 1989 Tiananmen Massacre, said he will be under round-the-clock surveillance at his home for the next few weeks.
"I got a call from the state security police head of station on Feb. 25," Qi said. "I told him I was in hospital. No sooner had I arrived home, then they came."
"They said the parliamentary sessions were about to begin and that they would be watching me 24 hours a day," he said. "They said I have to report my activities to them, where I am going, and they will drive me there, even to the hospital for my dialysis."
And Bao Tong, former aide to late ousted premier Zhao Ziyang, said he had been told by state security police not to give any more interviews to overseas media or write articles.
"They told him that he can't write any articles until March 20, and he's not allowed to give interviews to the foreign media, either," a friend of Bao's told RFA on Thursday.
In an interview with RFA on the proposed constitutional amendments earlier this week, Bao accused the Chinese Communist Party of wanting to hang onto power "forever."
Bao told RFA in a brief conversation on Thursday that he had been issued with three demands.
"Number one, I can't give interviews, face-to-face or over the phone," he said. "Number two, I can't write any articles or posts, including on Twitter. Number three, was that I can't go and eat dinner with my fellow retirees until March 20."
'A vital move'
Communist Party newspaper the People's Daily said the constitutional amendments are a "vital move" that have been shown to work in practice, and won't necessarily lead to lifelong tenure for a president.
"This amendment does not mean changing the retirement system for party and national leaders, and does not mean a life-long term system for leading officials," it said. "It is a system designed to accord with national conditions and ensure long-term peace and stability for the party and the country."
It said the party's charter states that leaders can't remain in office forever and that if their health starts to fail, they should retire, Reuters reported.
Source: Copyright © 1998-2016, RFA. Used with the permission of Radio Free Asia, 2025 M St. NW, Suite 300, Washington DC 20036. https://www.rfa.org.