ADHRRF — On November 2, concurrent marches were held in multiple cities globally in response to the Emergency Call for Aid and Autonomy Rally in Hong Kong.
At 2 p.m. the same day, over fifty black-clad demonstrators holding signs in support of Hong Kong gathered at St Paul's Square to echo the concurrent rally in Victoria Park in Hong Kong.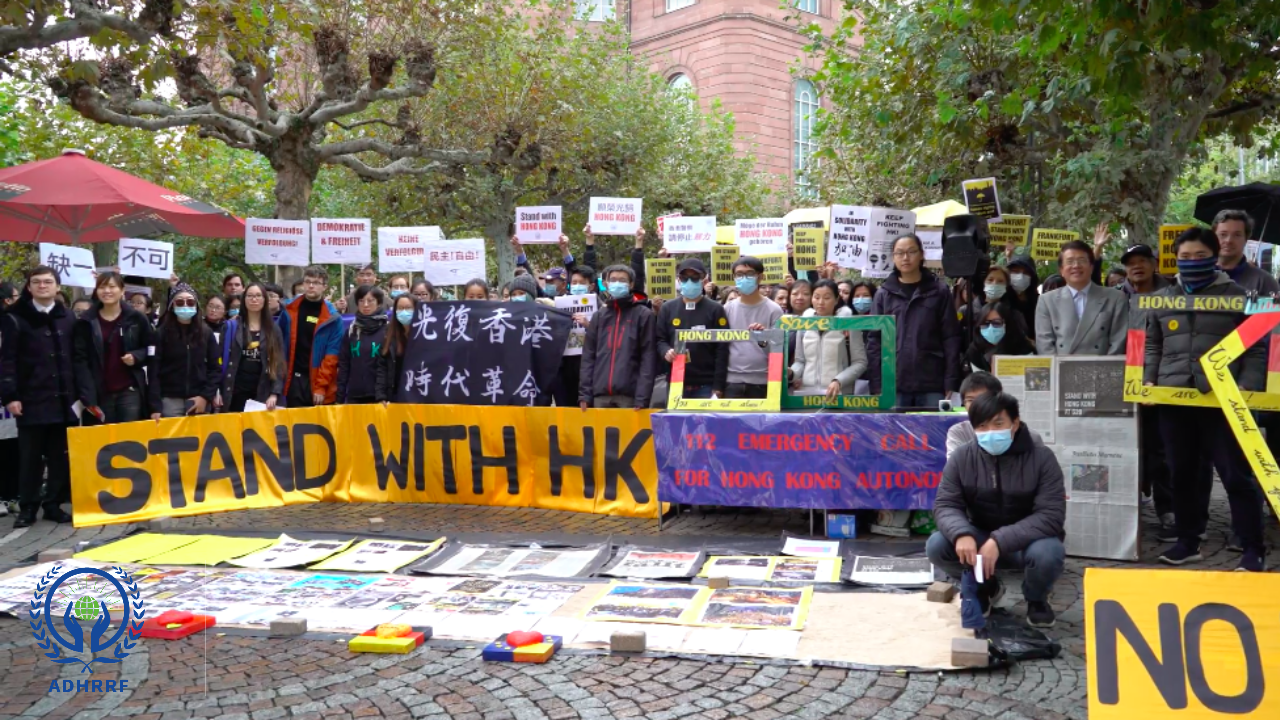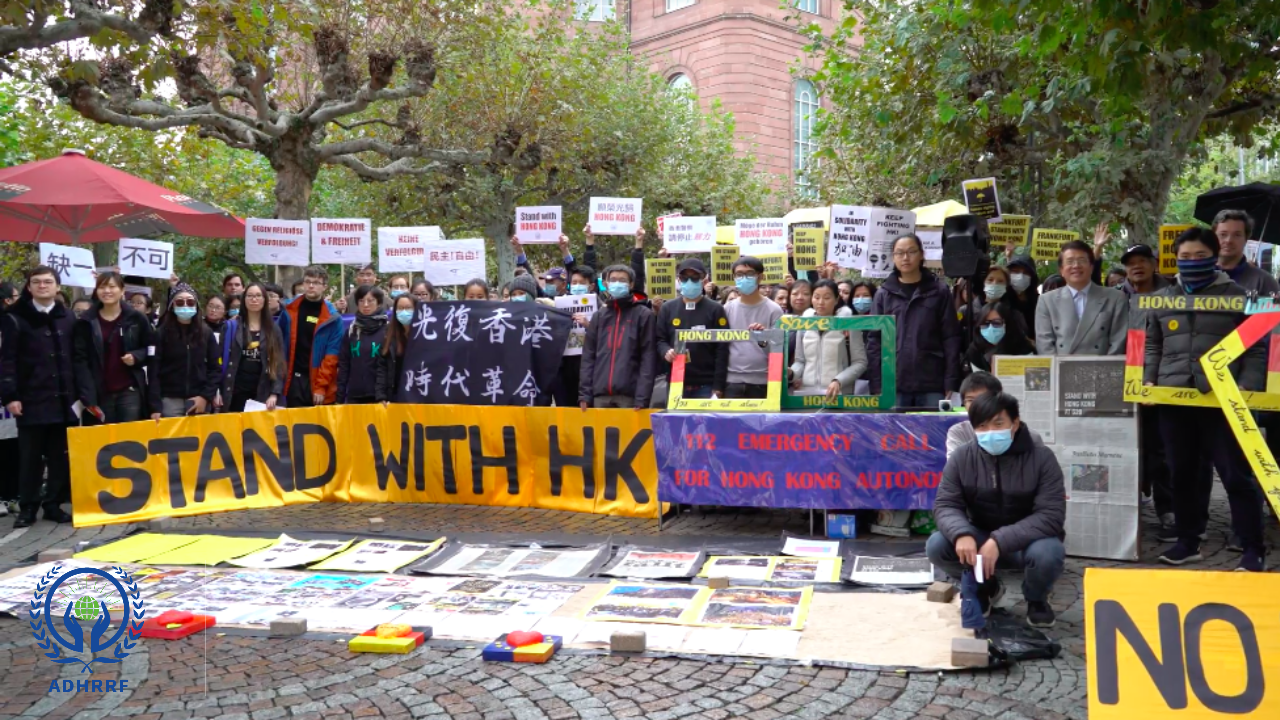 Lin Chaojie, President of Hongkongers in Germany Association, hoped that media, Parliament members, and politicians can keep their attention focused on Hong Kong and called on all nations to follow the example of the U.S. by enacting bills to stop the Chinese Commuist Party (CCP) from eroding the democracy and freedom of Hong Kong.
Concerning the Chinese government's classification of Hong Kong protesters as separatists and riots, Mr. Lin said, "None of Hongkongers' five demands is relevant to independence. Public opinion surveys showed clearly that what Hong Kong people want is not independence but the freedom and democracy that were promised before."
Qian Yuejun, Editor-in-chief of Chinese European Post, believed that it's very normal for Hong Kong people to rise up and fight. Their protests are peaceful and they do not strive for independence. What they want is universal suffrage. He said, "What is the CCP's evilness here? It not only claims they (Hongkongers) are disrupting social order but delivers propaganda to mainlanders that they want independence."
Mr. Zuo, a Hongkonger and member of Hong Kong Higher Institutions International Affairs Delegation, joined the demonstration that attracted millions of protesters in this June. He said that the idea of democracy and freedom is deeply rooted in the hearts of Hongkongers. From the anti-Article 23 protest, anti-national education movement, to Umbrella Revolution, Hong Kong people have been fighting for freedom. However, meanwhile, the CCP has been suppressing Hong Kong's democracy and freedom. It's been 22 years since Hong Kong returned to the Chinese rule. Hongkongers know that the CCP will not give them democracy and freedom. In today's event, he called on the Germany government to follow the U.S. example in enacting bills to apply sanctions on individuals and officials responsible for human rights violations and repression of democracy and freedoms in Hong Kong.
Karl (alias), a student coming from mainland China, told the reporter that he joined today's rally because the rights Hongkongers have been striving for are also what 1.4 billion fellow countrymen in mainland need. His heart was touched by their behaviors. Meanwhile, he felt indignant about Hong Kong police's various atrocities. That's why he acted to show his support for those brave Hong Kong compatriots.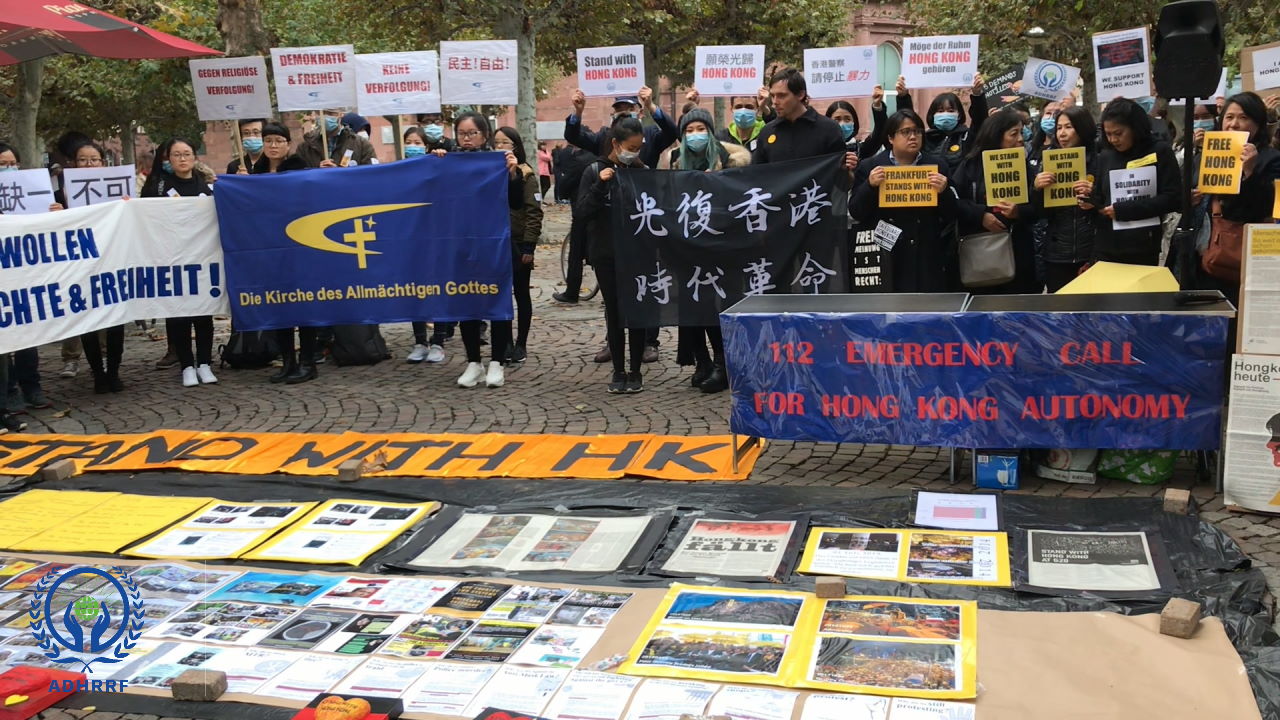 This event was organized by Frankfurt Stands With Hong Kong, a group of Hongkongers in Germany. At the rally, representatives from the Association for the Defense of Human Rights and Religious Freedom and The Church of Almighty God (CAG) each delivered a speech in support of Hong Kong. At the end, all participants formed the letters SOS on the Lennon Wall with the sticky notes that carry wishes to express Hong Kong people's emergency call for international aid.
In France, at 6 p.m. the same day, the organization En Solidarité avec Hongkong held a gathering at Place du Châtelet in Paris and started a petition signature gathering of "Saying no to French made water cannon vehicles" to show their response to the rally in Hong Kong.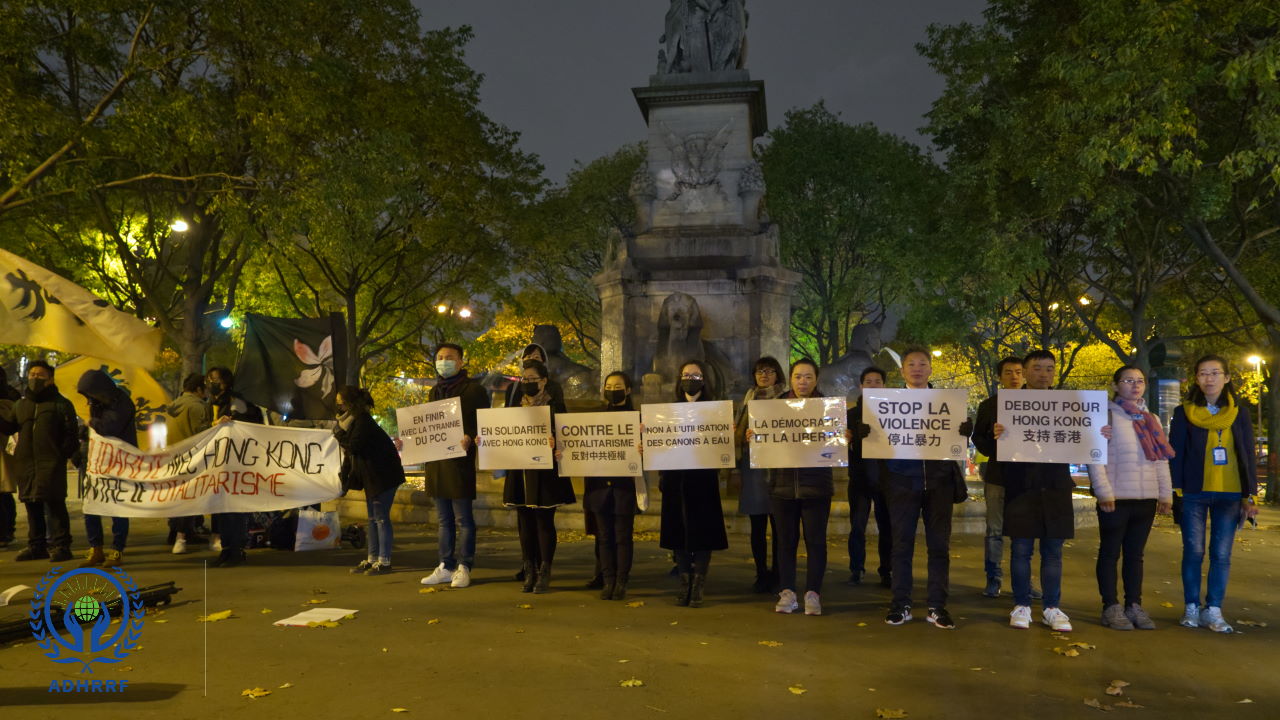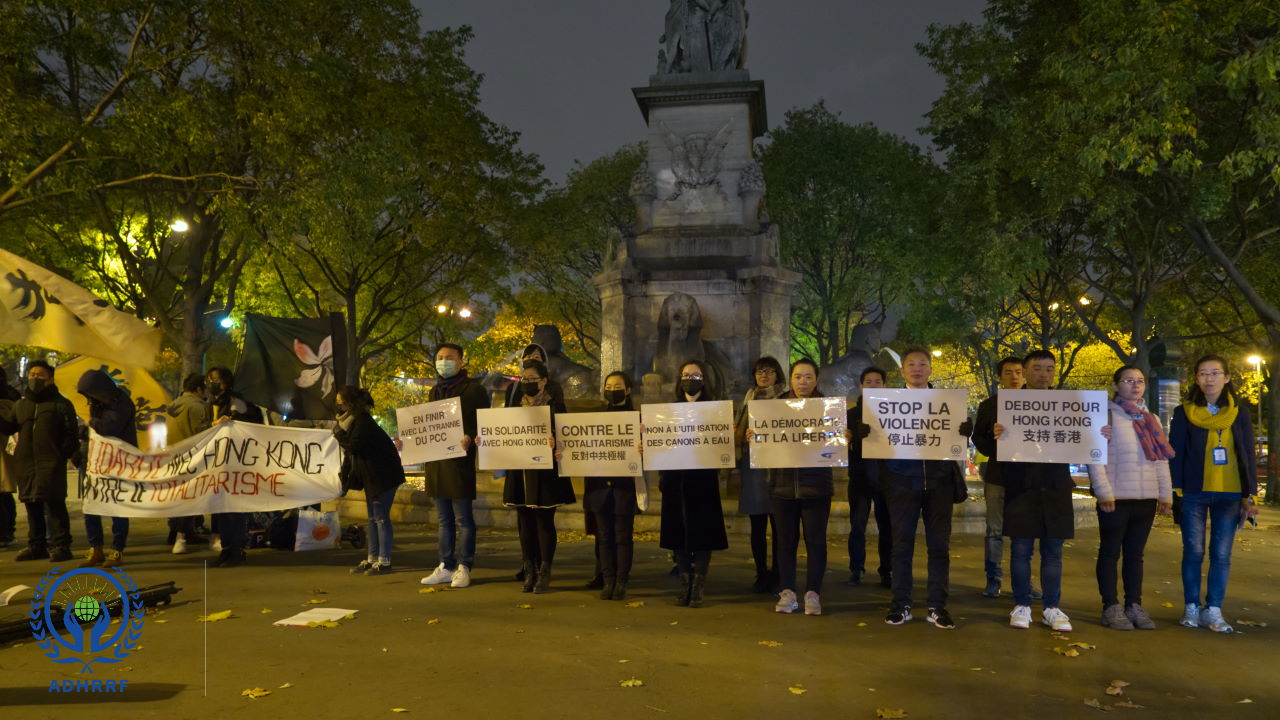 According to sources, Hong Kong police once bought vehicle with water cannons from France and had invited French engineering experts and police officers to Hong Kong for technology training and experience sharing. From the end of August this year, Hong Kong police has multiply used water cannon trucks to disperse demonstrators and brought them tremendous harm.
The organizers called on French authorities to stop selling arms, especially water cannon trucks, to Hong Kong government and appealed to the U.S. holding company to stop providing maintenance service for the shells in Hong Kong.
When a Frenchwoman learned that the water cannon truck was made in France, she felt really ashamed, saying, "We should not export this kind of equipment to attack people who want to protect their dignity as human beings. It's our humiliation."
At the event, to show their solidarity with Hongkongers, many French people signed their signature on the petition calling for a ban on the exportation of water cannon trucks to Hong Kong. According to organizers, they will present the petition to Members of Parliament when communicating with them about the proposal for a ban on water cannon truck exports and the supply of repair services to Hong Kong.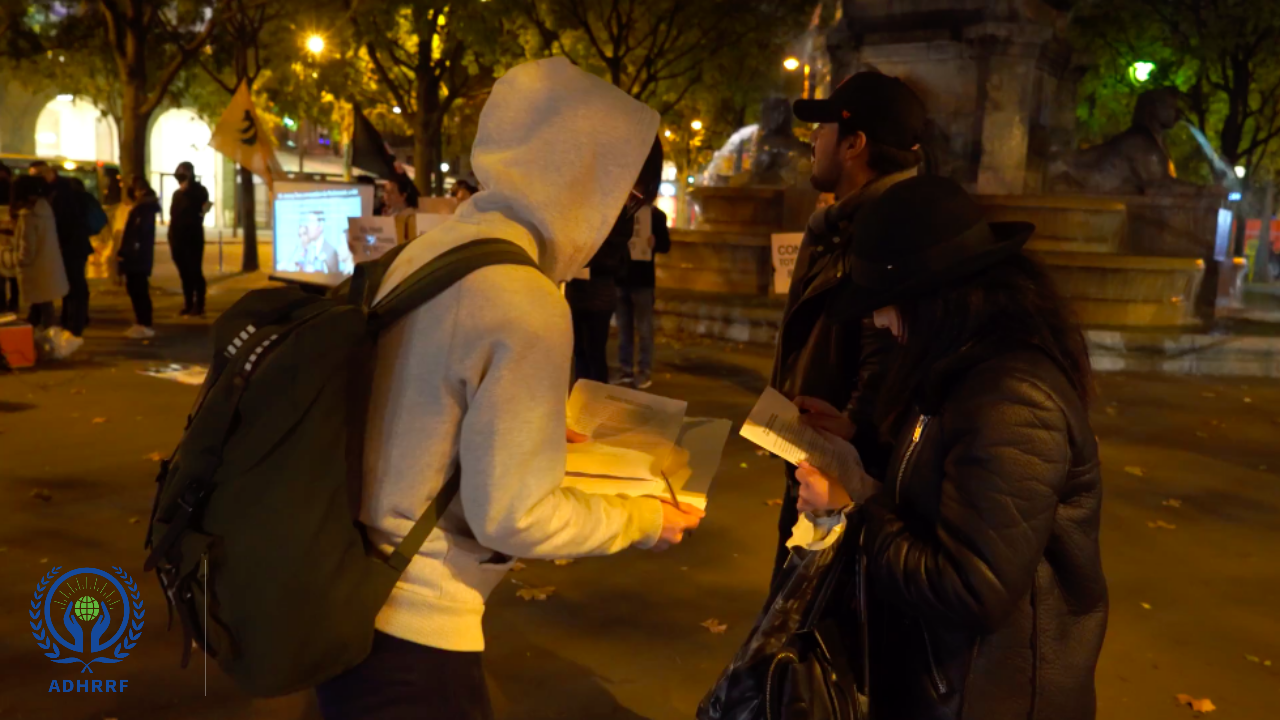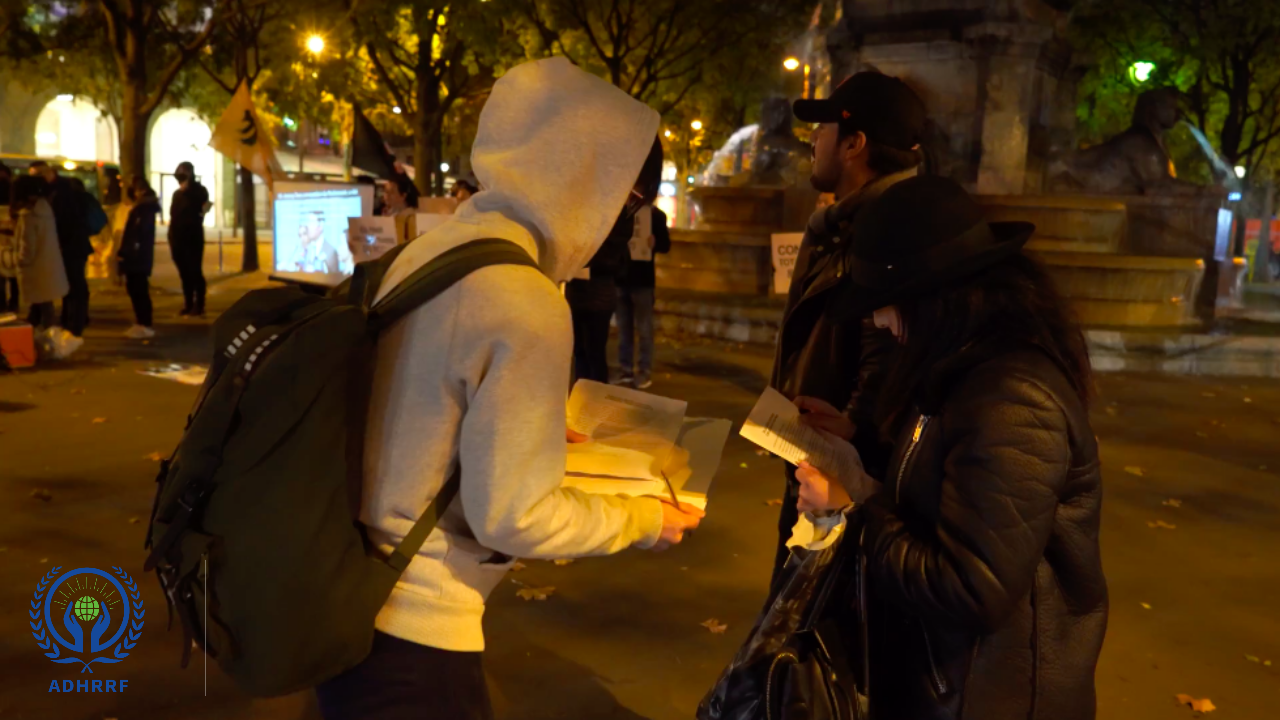 In Australia, rallies in solidarity with Hong Kong were also held the same day in cities including Sydney, Brisbane, and Melbourne.
From 1:30-4:00 p.m. local time, NSW HongKongers organized the 112 Emergency Call for Aid and Autonomy Rally in Sydney. They called on Australians' attention on the current situation in Hong Kong, and urged the Australian government to postpone and reconsider its impending Free Trade Agreement with Hong Kong, and allow Hong Kong residents and students currently in Australia to extend their stay until improvement is observed in Hong Kong's unrest.
Hundreds of participants including Hongkongers in Australia, local people, and CAG Christians marched from the main entrance of the State Library of New South Wales to the Town Hall Square of Sydney. The rally was wrapped up with the chant of Glory To Hong Kong.