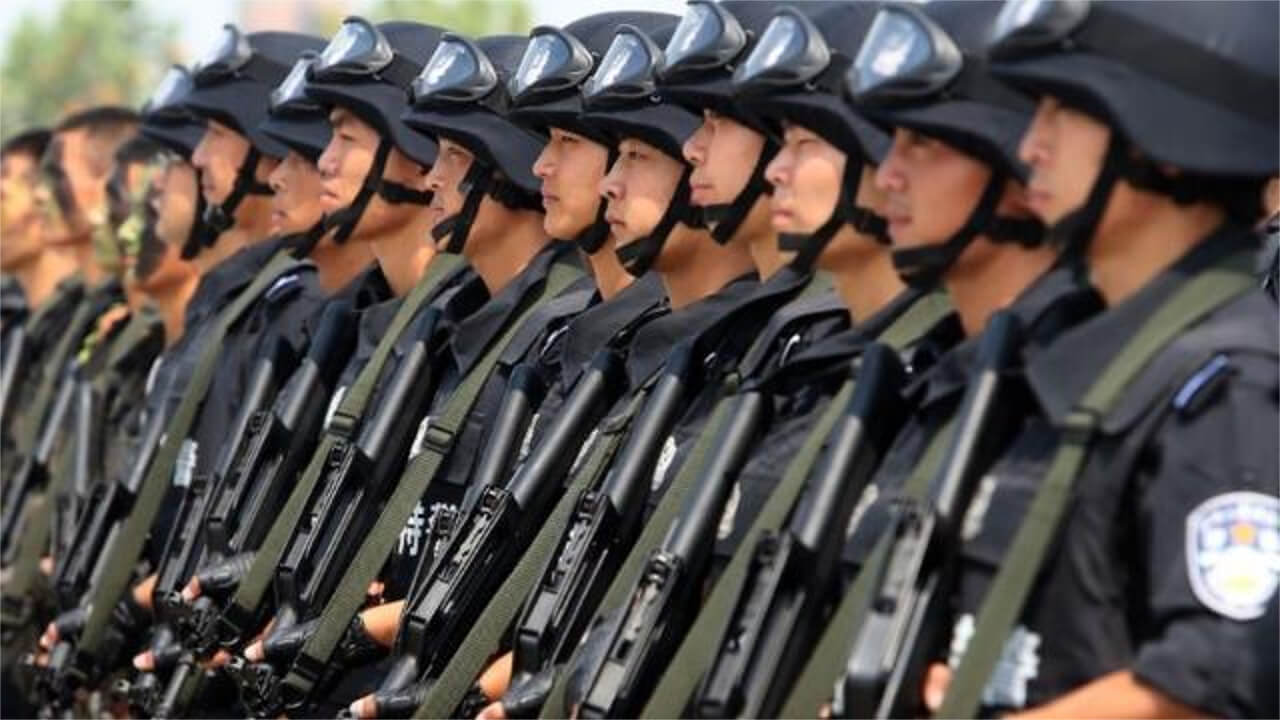 Authorities in China's provinces proactively respond to President Xi Jinping's order to intensify the crackdown on beliefs and use the same methods as those employed to eliminate gang crime.
In the beginning of the year, China's top law enforcement institutions – the Ministry of Public Security and the Ministry of Justice together with the Supreme Court and the Procuratorate — joined forces against organized crime by ordering to "carry out a special struggle to clean up gang crime and eliminate evil." It appears that the authorities treat religious groups as criminal gangs and employs the same tools to wipe them out.
A Communist Party insider revealed that in a meeting by the city government of Baoding, Hebei, information was presented about the plans to carry out wide-scale arrests of believers in every region of the country. Orders were given that in villages, at least two people should be assigned to monitor religious people; if strangers enter a village, they should be questioned, and anyone who is found to believe in God should be immediately reported.
Sources in Jinzhong city report that, on May 6, the Shanxi Provincial Public Security Department held an emergency meeting, the aim of which was to discuss strategies for capturing members of religious groups as the primary targets in the crackdown efforts to "clean up gangs." During the meeting, Islam and Christian religious movements such as the Shouters and The Church of Almighty God, and others such as Falun Gong were discussed.
The operation was launched in the afternoon of May 11. According to the plan, regular worshippers were to be arrested and held for 15 days in administrative detention, whereas leaders were to be punished severely, aiming for imprisonment. After tasks had been assigned to each police force, special teams to "combat religions" started monitoring and tracking down religious adherents. Insiders report that at least 1,500 people were arrested within the first two weeks.
Another insider in Baoding informed that the Gaobeidian Public Security Bureau has specially deployed a team of plainclothes police officers to track down and to follow believers. They have been set a mission to arrest 500 people. To reach the goal, the police exploit those who have been detained previously to narrow down the scope and use surveillance cameras to identify possible targets.
The Tangshan municipal government in Hebei Province requires each student's parents to download a police-reporting software app called "e-Anbao" so they can report religious believers at any time. The authorities claim that the software gives people more ways to tip off the police. The software includes a one-click alarm and real-time positioning; users can also upload texts, audio, images, and videos instantly. Schools are required to make this a priority and mobilize teachers and students to download and install "e-Anbao" to report religious gatherings and other suspicious activities.
Source: BITTER WINTER / Feng Gang