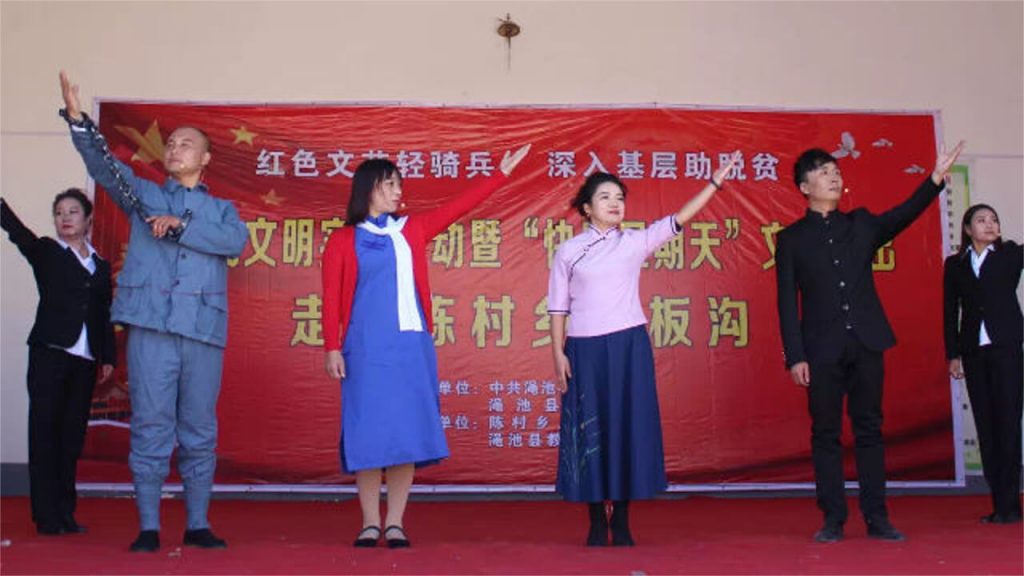 Local authorities in parts of China are organizing "alternative" events nearby the places of worship in an attempt to deter people from participating in religious activities.
As Bitter Winter reported earlier, authorities in Henan have been inviting traditional opera troupes to perform outside churches during regular congregation gatherings or special religious celebrations intended to "compress the space for religious belief."
According to inside sources, more municipalities in Henan have joined this initiative. In October, the government of Luoyang city issued a document to all its subordinate agencies, ordering to vigorously promote atheist propaganda and organize targeted cultural events on religious holidays and Sundays, to put on a "good rival show" and reduce the influence of religion.
The document states: "Focusing on villages (communities) with religious venues, strengthen the creation of socialist spiritual civilization, give the grassroots cultural front full play, and vigorously promote scientific and cultural knowledge and atheist propaganda." The municipal authorities are ordered to organize "Happy Sunday" activities and other targeted cultural events on religious holidays and Sundays seeking to reduce the influence of religion.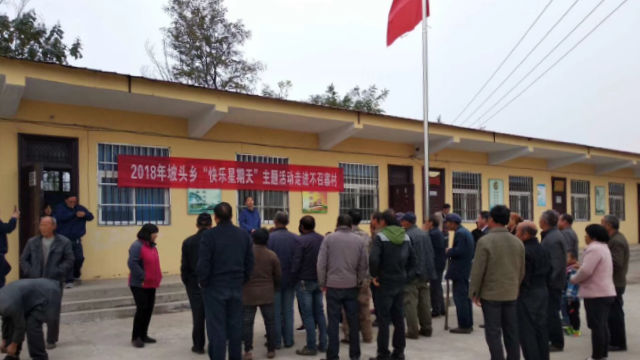 Party and municipality leaders at all levels in Luoyang are supervising their subordinates in organizing "Happy Sunday" activities in villages under their jurisdiction to spread the word that they will "compete with God for people."
In the morning of October 28, the Publicity Department of Sanmenxia city organized "Happy Sunday" events in various villages of Mianchi county. Intended as a means to raise people's curiosity and get them together, various cultural shows and lectures on agriculture were part of these events.
According to the deputy director of the Mianchi Agriculture and Animal Husbandry Bureau, the "Happy Sunday" is a national policy requirement, and it aims at providing alternatives for people that attend church.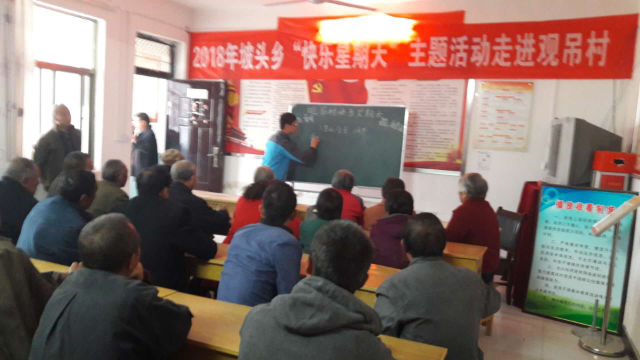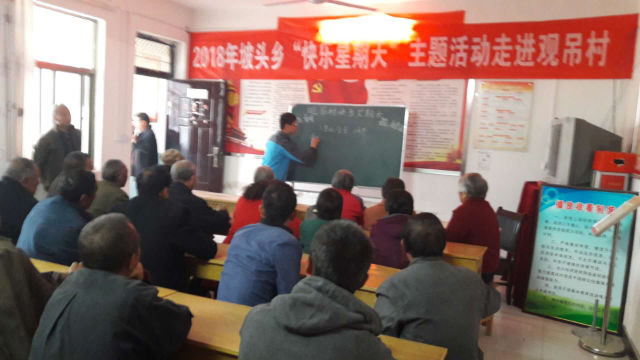 At a staff meeting on October 30, the deputy director of the Mianchi Bureau of Culture reportedly said, "In the future, we must enrich the culture of the masses, so that people don't go to church on Sundays."
Similar activities have been taking place across other municipalities in Henan. Local Christians have commented that authorities are trying to exert spiritual control over people of faith with the goal of eradicating religious belief.
Source: BITTER WINTER / Jiang Tao