More information has been revealed about the arrest of 700 members of The Church of Almighty God on June 26-28 in Liaoning Province.
Bitter Winter reported earlier that the Chinese Communist Party authorities' massive crackdown on The Church of Almighty God, a Chinese Christian new religious movement, on June 26-28, had been planned months in advance of its execution. It resulted in the arrests of 700 believers in Almighty God, many members of the Church were forced to flee their homes. Sources report that the "Operation Thunder" was kept secret, making sure that no information gets out; high-ranking law enforcement officers were in charge of its implementation.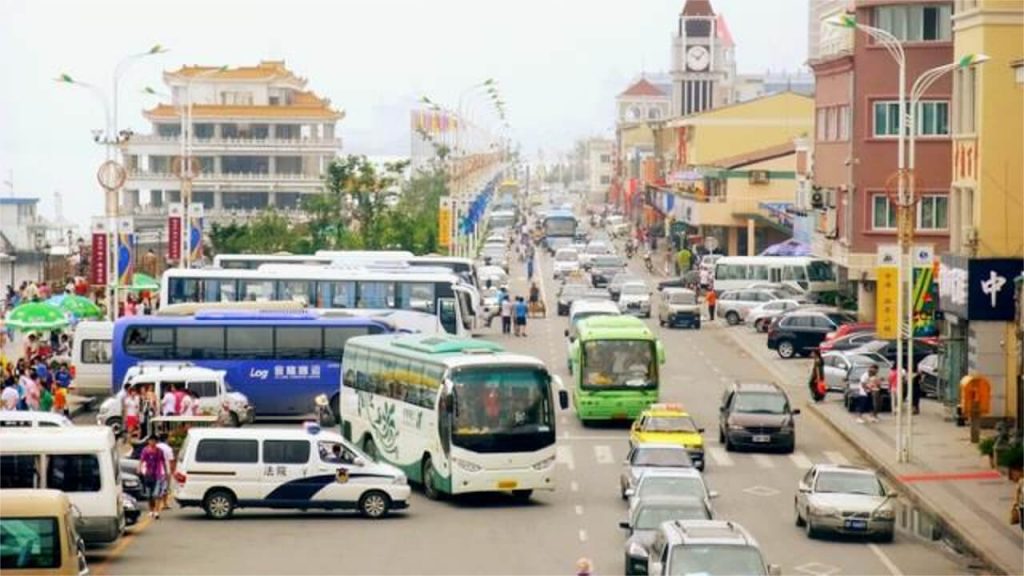 Bitter Winter has just received witness accounts of some of the arrests in the city of Dandong, where 47 members of the Church have been arrested during the crackdown. To preserve the anonymity of the people, pseudonyms are used instead of their real names.
At 5 a.m. on June 26, over 20 officers surrounded the home of Zhang Qiang, waking him from a deep sleep. The police searched the house, turning it upside down, handcuffed Zhang Qiang and forced him, wearing only a tank top, shorts, and slippers, into a police car.
The same early morning, five plainclothes officers from the Donggang police station barged into the home of Jin Ru, searched it, confiscated her computer, TF storage cards, religious literature, bank cards, and cash, then took her to the police station.
At 7 a.m. on June 27, 86-year-old Wang Ying from Zhenxing district arrived at her son's, Xiao Liang, home. Four plainclothes officers who were sitting nearby the house pretending to be playing with their phones rushed up to the door and burst into the home yelling that they have come to search the house. Without showing any documentation, they searched the entire place, and having found religious literature, took Wang Ying and her son to the local police station.
At 1 p.m. on June 26, four officers from the Jiudao police station in a private vehicle appeared near Su Yongshun's home in Yuanbao District. Just after 4 p.m., when his wife, Wu Xia, was returning home, the officers followed her, detained her in the passageway, and forced her to open the apartment door. Later, over 30 people rushed inside the house, including Bai Chengbo, the Deputy Director of Dandong Yuanbao District Public Security Bureau and officers from the Anti-Drug and Internal Security Brigades, filling Su Yongshun's home to the brim. They then carried out a thorough search of the house and confiscated his computer, cellphone, and religious books. He and his wife were then detained in the Jiudao police station for interrogation.
At about 5 a.m. on June 27, eight officers from Kuandian county charged into Li Hua's shop and began going through everything without showing any documentation. They confiscated several volumes of religious literature and TF memory cards; they also found a list of church members. The officers then took Ms. Li as well as her son and daughter-in-law (who are not members of the Church) to the police station for interrogation. At the station, the officers coerced Li Hua's daughter-in-law into trying to force Li Hua to admit that she was a church leader or she would be forced to give out information about other members of the church. To protect other church members, Li Hua had no choice but to admit that she was one of the leaders.
In the early morning of June 27, Xiao Li was in the city's Yuanbao district in a gathering when she was arrested. That evening, the police called her husband in for questioning but could not get anything out of him. They then tailed him and got into their home, taking away a laptop computer and a desktop case.
A little past 8 a.m. on June 27, Li Xia from the town of Qianyang was selling coal when a plainclothes officer pretending to be a buyer handcuffed her. After that, five local plainclothes officers went into her home to conduct a search, going through her belongings, even every pocket of her jacket. They found over 20 religious books, which they took away along with her building property title certificate, bank cards, deposit slips, remittance slips, and RMB 14,000 in cash.
At 9 a.m. on June 27, four officers from the Kuandian police station drove to the home of Hua Fen. Flashing a search warrant, they began ransacking the place. After finding two MP5 players and some religious materials, they took Hua Fen straight to the police station.
In the morning of June 27, a Dandong police officer called the son of Liu Qi pretending to be a local courier trying to get him to come downstairs to accept a package. He replied that he had not ordered anything online, but when the police repeatedly insisted, her son reluctantly went downstairs. He was then taken to the Guangji police station. Liu Qi was not home, so she managed to evade the arrest that day. Having learned what had happened to her son, she fled home.
The "Operation Thunder" is the latest in a list of Chinese Communist government's organized campaigns to crack down on religious beliefs in the country, which has gained speed since Xi Jinping came to power. The Church of Almighty God is particularly affected; its members have been severely persecuted since 1996. The Church claims that between 2011 and 2013, more than 300.000 members were arrested, many of them tortured and killed.
In 2017, The Church of Almighty God published a report on the persecution, with details on several secret operations targeting the Church carried out in recent years: "Operation Spring Thunder" in 2013 in Henan Province; Projects "1301" and "1401" in Guangdong Province in 2013 and 2014; Operation "Hundred Days' Battle" in 2014; "Door-Knocking Operation" in 2017.
Source: BITTER WINTER / Piao Junying