Fifty-one crosses have been taken down from Christian sites of worship in the city of Gongyi, Henan Province from early June 2018, states the Special Operation Briefing, a copy of which Bitter Winter has received.
The briefing orders to replace crosses with bronze plaques made by the government as symbols of churches. The local government has set the taking down of crosses as an important indicator for evaluating towns' and sub-district offices' work on religions. To promote this work in areas that are too slow, it states that, "The municipal Housing and Construction, Planning, Security, Firefighting, and Urban Management Departments are required to work in turn to exert continuous pressure through non-religious means."
The briefing also stressed the importance of strengthening the grasp on public opinion before carrying out any demolitions, stating, "In the process of demolition, strengthen overall management and control, minimize the number of believers on-site, and prevent onlookers from taking photos. In addition, carry out comprehensive monitoring and control of online public opinion."
According to an analyst, this briefing reveals the tendency of the authorities' current administration to use the demolition of crosses as a method of persecuting religious beliefs. A new phase of the persecution of Christianity has fully begun.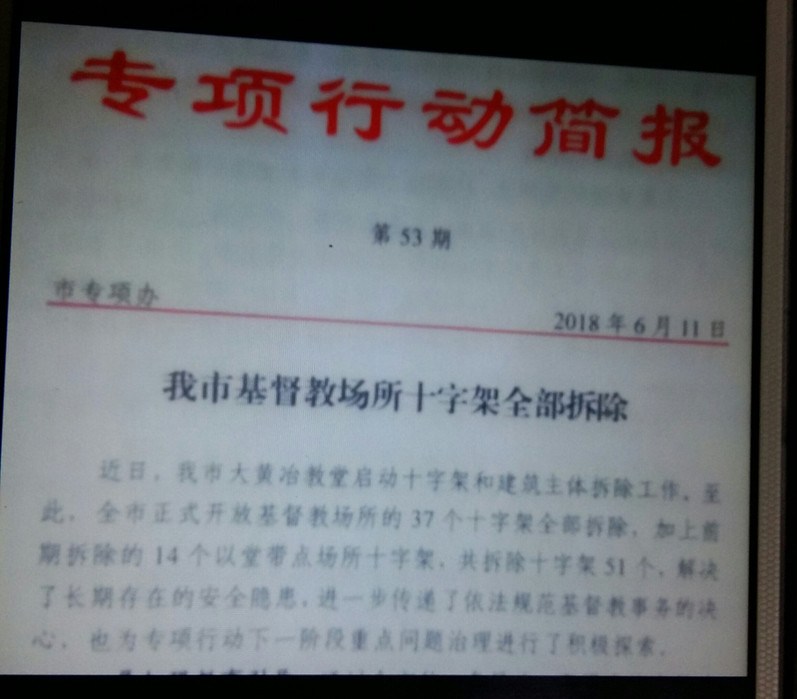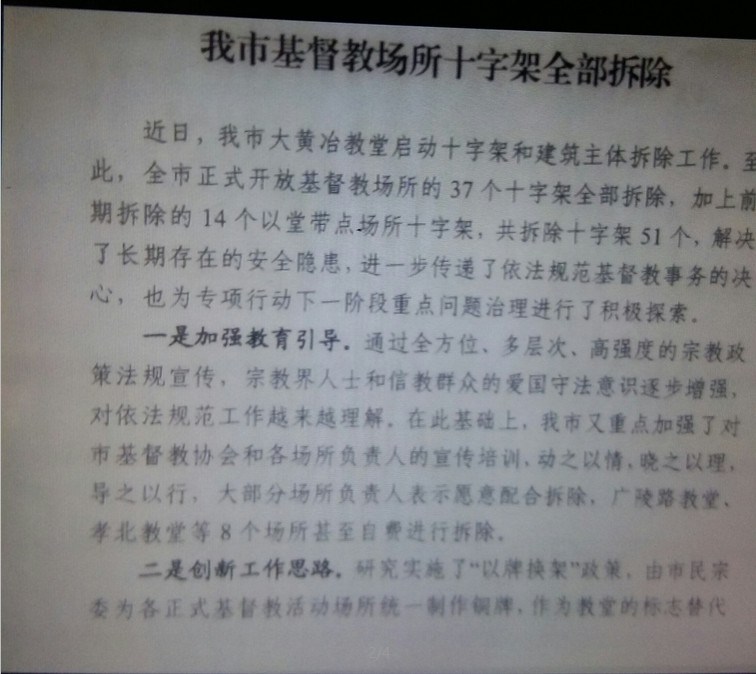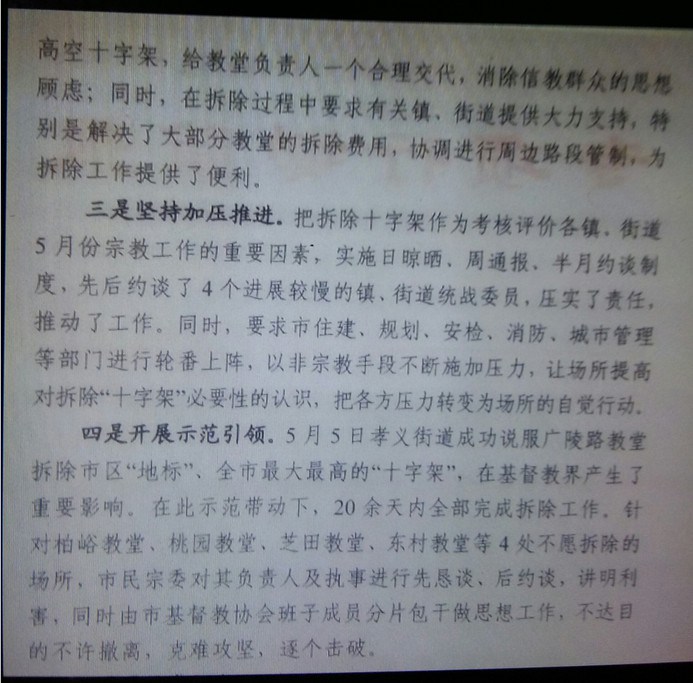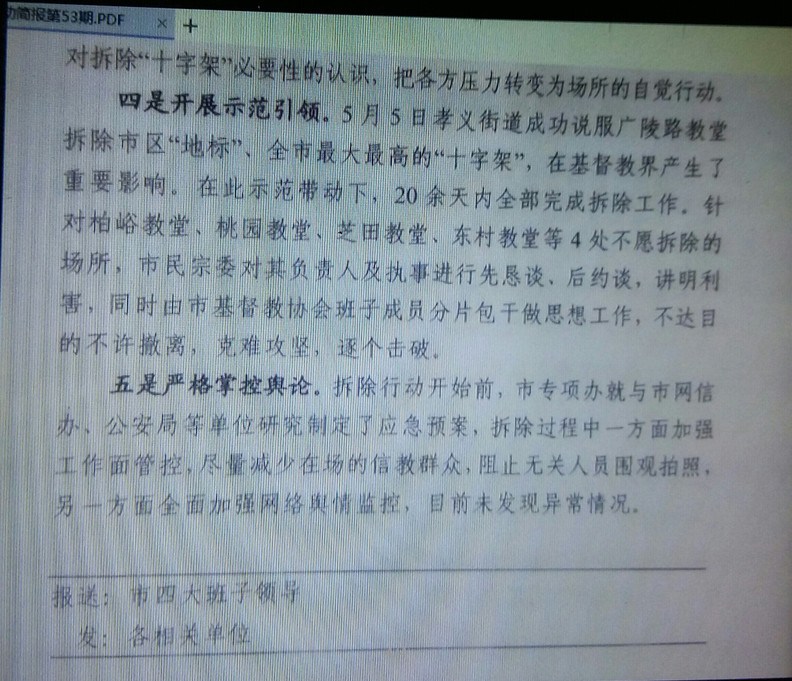 Source: BITTER WINTER