The CCP has a list of banned religious groups. Now, it is telling lawyers they cannot argue in court their accused members are not guilty – or else.
by Zhang Wenshu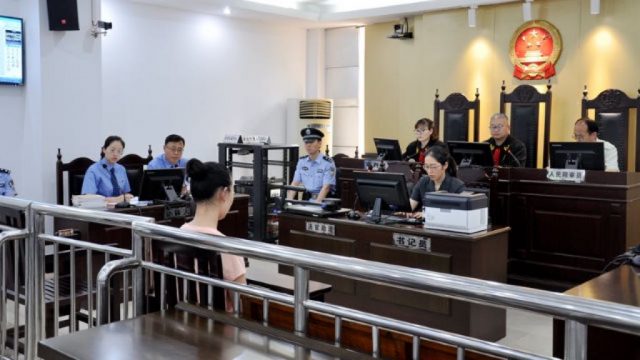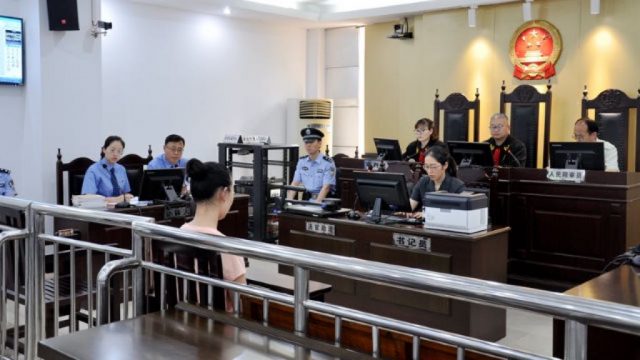 The CCP has reported repeatedly on the persecution of groups blacklisted as xie jiao ("heterodox teachings.") Being active in these groups is a crime under article 300 of the Chinese Criminal Code. There is a long list of xie jiao, but the single most persecuted group is The Church of Almighty God (CAG). According to our information, 1,152 CAG members were sentenced to jail in 2019 only, of whom 388 were sentenced to 3 years or more, including 12 members who were given 10 years or more.
Now, the CCP is moving against the lawyers defending members of xie jiao in general and of the CAG in particular. Bitter Winter has gained access to confidential documents telling lawyers that they cannot claim in court that accused xie jiao members are innocent, and they will be severely punished if they do not respect this order.
Newly leaked internal documents
A document issued in 2018 by a local government in the central province of Henan explicitly demands that the judicial authorities strengthen their instruction and supervision to lawyers defending xie jiao, members, and take measures against human rights lawyers to prevent them from taking "attacking" the "political and social systems" of China.
A document issued in 2019 by a local government in the northeastern province of Jilin clearly orders to "resolutely ban human rights lawyers from claiming that members of xie jiao are not guilty," prevent them from "disrupting court trials," and seriously deal with lawyers who "disrupt order in court."
"What does 'disrupting court trials' mean? In short, it means that defending believers or claiming they are not guilty, or criticizing the problematic legal system in China, is considered as an obstacle to the government's conviction of religious people," Mr. Wang, a lawyer in Mainland China, told Bitter Winter. "During the 709 Crackdown (i.e., a massive arrest against Chinese lawyers and human rights activists starting in July 9 of 2015), many human rights lawyers were arrested for defending Falun Gong practitioners and other religious believers."
On July 9, 2015, the Chinese police arrested at least 248 human rights lawyers and activists. Some of them were sentenced to jail on charges of "subverting state power" or "disrupting order in court." At the end of 2019, the Chinese police detained or interrogated more than a dozen lawyers and pro-democracy activists, which was believed to be a repetition of the 709 crackdown.
Lawyers exist in name only
Pressured by the state policy, many lawyers refuse to defend CAG members, while for the others who dare to, defense is so restricted that it can only be ineffective.
In September 2018, during a court trial in the eastern province of Zhejiang, several CAG members self-defended themselves in court, accusing the Chinese police of using torture during their interrogations.
They recounted to the judges how police officers inserted lighted cigarettes into their nostrils, then tortured, teased, and beat them up. The court, however, stated that "no documented proof of injuries was provided." No lawyer stood up to defend the church members all along.
"The judges totally turned a blind eye to the perpetration. The court trial was a mere formality," a family member of a CAG devotee told Bitter Winter.
A lawyer from Zhejiang Province told Bitter Winter, "Since Xi Jinping took power, he has been launching arrest operations against people of faith. The government wants to set some examples of sentencing believers to heavy jail terms. Specified tasks have been assigned to authorities at all levels across the country. Their jail terms will not be reduced, no matter how the lawyers defend them or how their families pull strings for them. The government has the final say on the jail terms."
Lawyers forced to persuade CAG believers to confess their "crimes"
Instead of defending the CAG members, some intimidated lawyers tried every means to persuade them to renounce their faith.
"Refusing to sign the 'three statements' (i.e., the Statement of Confession, Statement of Criticism, and Statement of Break-up) means refusing to plead guilty, and it could result in a harsh penalty of at least three years in jail. It doesn't matter whether a lawyer was hired or not," attorney Wang continued, adding that many lawyers would ask the CAG members' relatives to persuade them to abandon their faith in the hope of having their sentences mitigated. With the current system, that is all that lawyers can do for them. But for the church members, it amounts to adding salt to an open wound.
In many circumstances, families of CAG members were not informed of the trials or their outcomes, nor allowed to attend or visit their relatives in jail. Neither did they allow visits to them in prison. "Since they've been sentenced, is it useful to hire a lawyer? You can do nothing about this even with money since the valid period of the appeal has already expired," the mother of a CAG member told Bitter Winter in frustration. She received the verdict, sentencing her daughter to three years and three months in jail, half a year after her sentence. This is a common circumstance in China, although it is contrary to international conventions on due process.
Judge: CAG members will never be granted legal protection
According to a CAG member from the northern province of Shanxi who requested anonymity, lawyers even refused to represent him in civil lawsuits.
A plot of his land was occupied by his neighbor, so the CAG member hired a lawyer to file a lawsuit on his behalf. In May 2019, the lawyer, who had been initially confident about the case suddenly changed his mind, and refused to continue defending him any longer.
The lawyer told him that according to a government document sent to law firms across the country, lawyers are not allowed to defend CAG members.
"Members of The Church of Almighty God will never be granted legal protection. No matter how convincing their cases are, lawyers are not allowed to defend them. This is a state policy," declared the director of a court of law in Shanxi Province.
Source: Bitter Winter