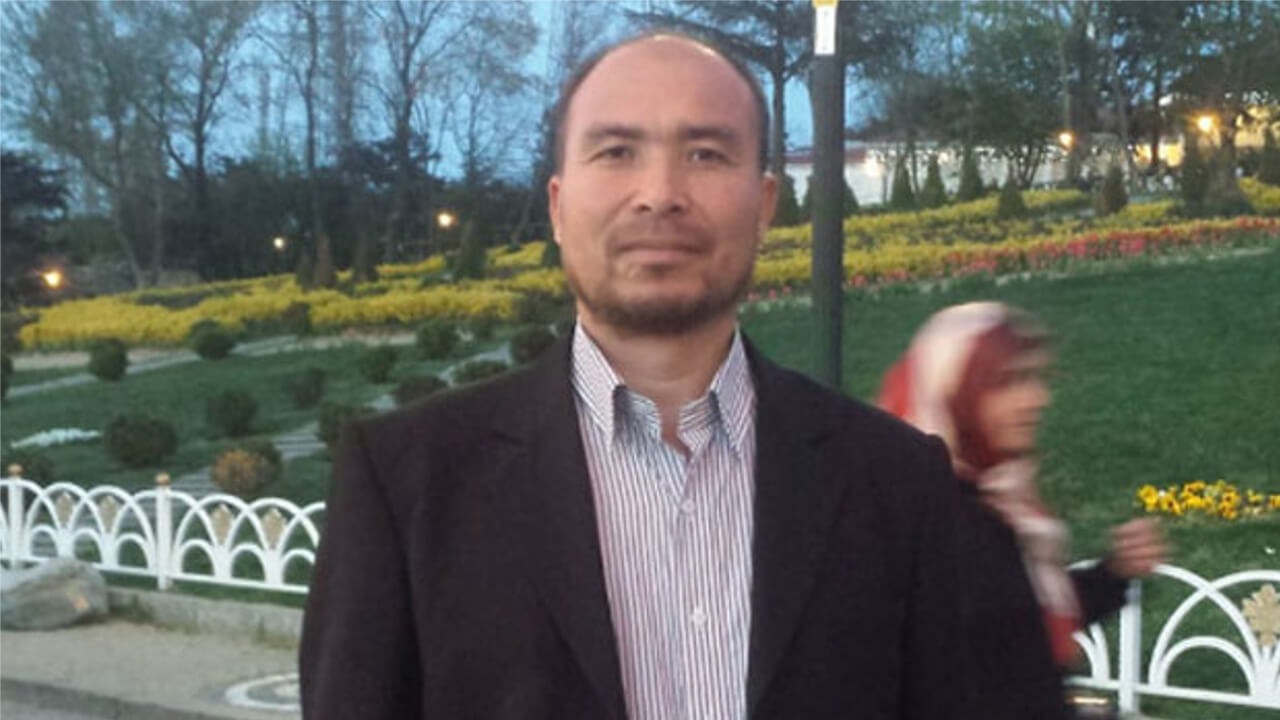 Beginning in April 2017, Uyghurs accused of harboring "strong religious views" and "politically incorrect" ideas have been jailed or detained in political re-education camps throughout the Xinjiang Uyghur Autonomous Region (XUAR), where members of the ethnic group have long complained of pervasive discrimination, religious repression, and cultural suppression under Chinese rule. Turghunjan Tursun, a Uyghur from Yarkand (in Chinese, Shache) county, in the XUAR's Kashgar (Kashi) prefecture, recently said in a video posted to social media that more than a dozen of his family members, including his wife and young sons, have been detained in the camps because he has been living since 2014 in Turkey—one of more than 20 countries blacklisted by China's government because of the perceived threat of religious extremism. Tursun provided further details about his family members in a recent interview with RFA's Uyghur Service and said that while he initially held back from discussing their cases for fear of further reprisals against his relatives in the XUAR, he decided to come forward with his story because he has nothing left to lose.
RFA: Could you tell us about your claims in the video you have posted on social media regarding the tragic story of your family?
Tursun: I arrived in Turkey in June 2014 and since then, my wife, my four sons, and my sisters and brothers have all been arrested. They were arrested simply because I am living in Turkey.
My eldest son, Abdushukur, is 23 years old. He was arrested in Guangzhou in September 2015. My wife, Arzigul Tursun, was arrested in Yarkand county's Egechi Bazar with my two young sons, aged five and seven. My seven-year-old son's name is Seytulla and my five-year-old son is named Mujayit. Another son is Alimjan, and he was arrested in Yarkand county's Yarkand Bazar. My five- and seven-year-old sons were separated from their mother after she was arrested and I don't know where they are now, or if they are even still alive. None of them have committed any crimes, and neither have I, but even if I wanted to return to my homeland, it is impossible now.
My eldest sister Gulember Tursun, her husband Ismetulla Qawul, and their son Abdureshit Ismetullah lived in Egechi's No.19 village, but my sister and her husband were detained. I don't know which re-education camp or prison they are held in at the moment. My other elder sisters Horniyaz Tursun … and Nurimangul Tursun have both been taken for re-education. My younger sister, Gulsenem Ismetullah, was living in Yarkand Bazar at the time of her arrest, which was also because I am living in Turkey. I don't know where they are held, or if they are alive or not. My eldest sister's son, Abdureshit Ismetulla, sent money to me once, and he was given an 18-year prison sentence for doing it. Her second son, Abduqaxar Ismetulla, was also arrested, and he was also handed an 18-year prison sentence for speaking to me over the phone.
RFA: What encouraged you to come forward and disclose information about their cases?
Tursun: I am the reason for the arrests of all my family members, and my only 'crime' is that I am living in Turkey. I thought it is better for me to burn in the center of the fire than remain on the outside, so I decided to expose what has happened to my family and relatives.
I am struggling to find words to express my feelings. We have all jumped into the fire, and sadly my wife and my young children are suffering the most from the flames. I thought that by revealing all of the atrocities perpetrated against us by the Chinese government, I might find some comfort and a sense that somehow my family has been avenged.
Reported by Gulchehra Hoja for RFA's Uyghur Service. Translated by RFA's Uyghur Service. Written in English by Joshua Lipes.
Source: Copyright © 1998-2016, RFA. Used with the permission of Radio Free Asia, 2025 M St. NW, Suite 300, Washington DC 20036. https://www.rfa.org.