ADHRRF — On September 19, a press photo exhibition entitled "Stand with Hong Kong Journalists" was held in Zurich, Switzerland. It exhibited the works of Hong Kong frontline journalists and recorded the scenes of Hong Kong protest movement in the past three months, which has attracted reports from mass media.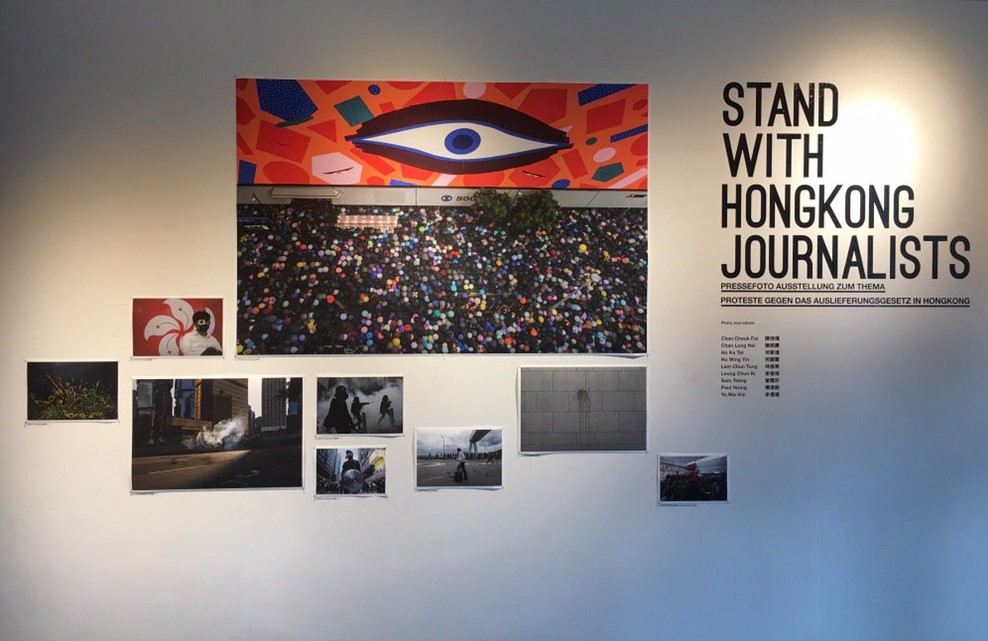 The 10-day Hong Kong anti-extradition press photo exhibition started on September 19 at 125 Sihlquai, Zurich, which was sponsored by Swiss photojournalists. The organizers hoped to showcase the current social and political situation in Hong Kong with the exhibition, while indicating to the world that at the critical moment news media is still the main medium of communication between Hong Kong and the international community.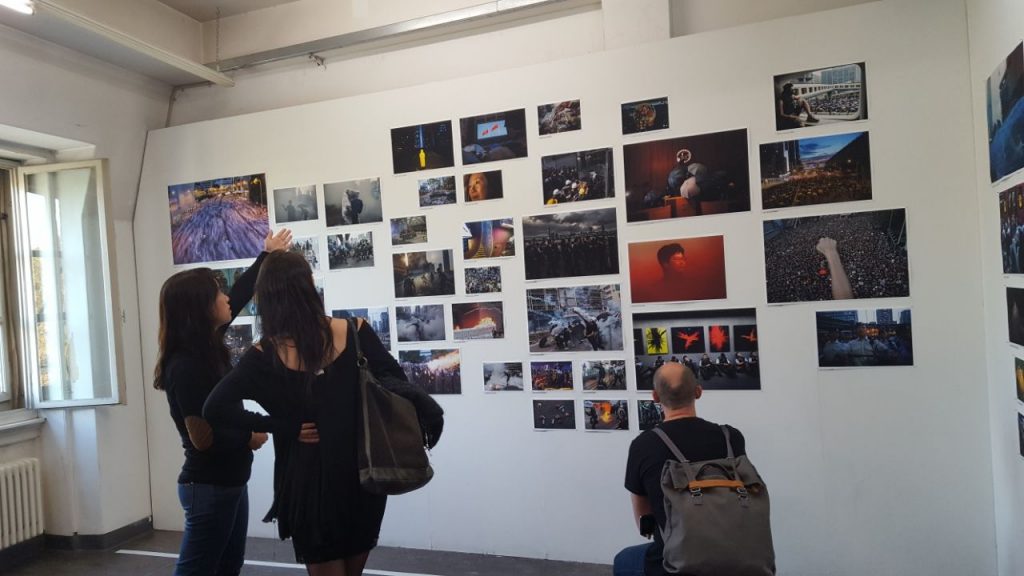 On September 25, a representative of the hosts mentioned in giving the introductions of the exhibits to visitors that most of the photos on display were captured by journalists on the Hong Kong streets despite the dangerous situation, but people in mainland China have no access to them. What they can see are only images of Hong Kong citizens in protest but none of police officers firing tear gas on protesters.
He expressed his hope that more people would know the truth through the exhibition and make an appeal for democracy and freedom of Hong Kong.
He also said that some of his Chinese friends refused to come to the exhibition due to the concern that their relatives in China would be harassed by the CCP.
On the same day, Christians of The Church of Almighty God Mr. Hou and his wife, Ms. Li, went to see the exhibition. The couple, who were forced to flee to Switzerland because of the CCP's persecution, said that wherever the CCP's tentacles reach, oppression will follow, and they expressed their support to Hong Kong people in the struggle for freedom and democracy.
It was reported that the event collected about 450 photos of Hong Kong street protests from nine Hong Kong journalists. In addition to displaying the scenes of demonstrations, it highlighted the occupational hazard of first-line photojournalists. A total of 70 works were exhibited as adapted to the exhibition area.