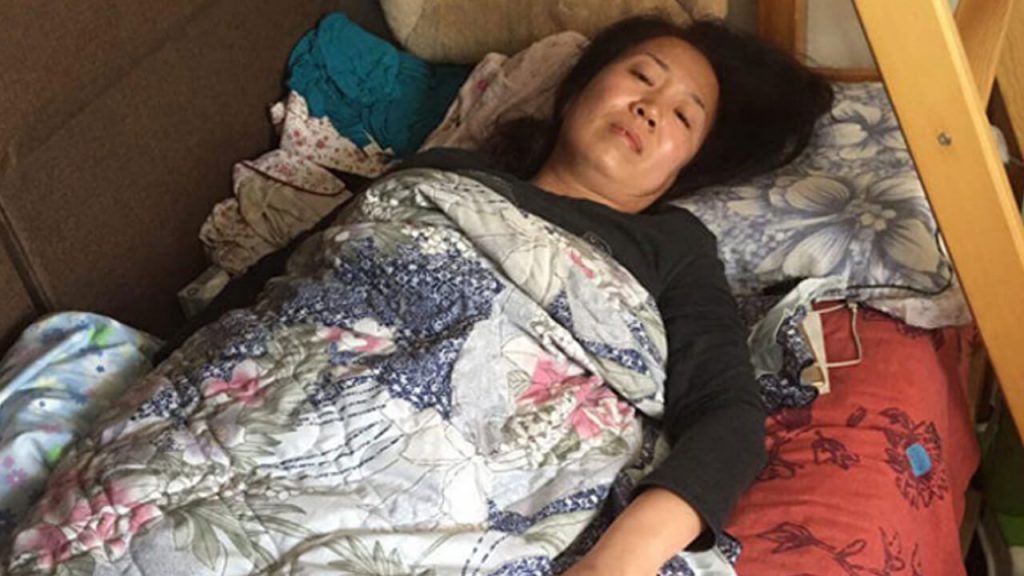 The wife of "disappeared" human rights lawyer Wang Quanzhang has been released from house arrest after growing pressure from overseas activists, she told RFA on Thursday.
Earlier this week, police in Beijing prevented Wang's wife Li Wenzu from finishing her planned 120 kilometer (60-mile) trek from the capital to neighboring Tianjin to highlight Wang's disappearance.
Li was confined to her home, while dozens of security guards, officials and state security police stood guard over the building, beating up friends and fellow activists who tried to visit her.
The surveillance detail decamped on Thursday, leaving her free to go out again, she said.
"I have been able to move around freely since this morning," Li told RFA. "I have my freedom back, for now, anyway."
She said a friend had already been to her home to visit her.
"She told me there wasn't anyone watching me downstairs any more," she said. "I want … to thank everyone for their concern over Wang Quanzhang's situation, which I think has been enormously helpful."
"They may have stopped us from continuing the march, but I haven't decided what I am going to do next yet," she said. "But I definitely won't stop speaking out … for as long as Wang Quanzhang doesn't come home and the authorities fail to deal with his case according to law."
Meanwhile, Beijing rights activists Li Meiqing and Chen Yanhua were set upon, punched and kicked by the guards when they tried to take fresh food to Li on Wednesday.
"They punched and kicked us; we were surrounded by a lot of people," Chen told RFA on Thursday. "We're not talking about one or two people; there were more than a dozen of them."
Footage of the incident posted on Twitter showed a group of unidentified men surround two women, one of whom falls to the ground, and is kicked.
Chen said the guards had taken the two women's phones and destroyed them.
"They told us we were traitors to the Chinese people," she said. "The police came but they did nothing; they just watched them beat us up."
"After Li Meiqing fell to the ground, they poured filthy water … over her."
Chen said both women had sustained multiple injuries from the beating, and had sought medical attention.
Li Meiqing was diagnosed with a caudal bone fracture, which could cause potential problems for her in future, and could take two or three months to heal.
She told RFA on Wednesday: "I can walk, but only very slowly, because it's very painful. Every step and movement causes pain because the bone is fractured."
Fellow rights activist Li Wei said she had been to visit Li Meiqing and Chen on Wednesday.
"It was very clear that officials were operating in the background and giving their tacit consent [to the attack]," Li Wei said. "Preventing citizens from visiting their friends has no basis in law, while going so far as to steal mobile phones is entirely criminal behavior."
"I am feeling very disappointed with the rule of law in this country," she said.
Source: Copyright © 1998-2016, RFA. Used with the permission of Radio Free Asia, 2025 M St. NW, Suite 300, Washington DC 20036. https://www.rfa.org.