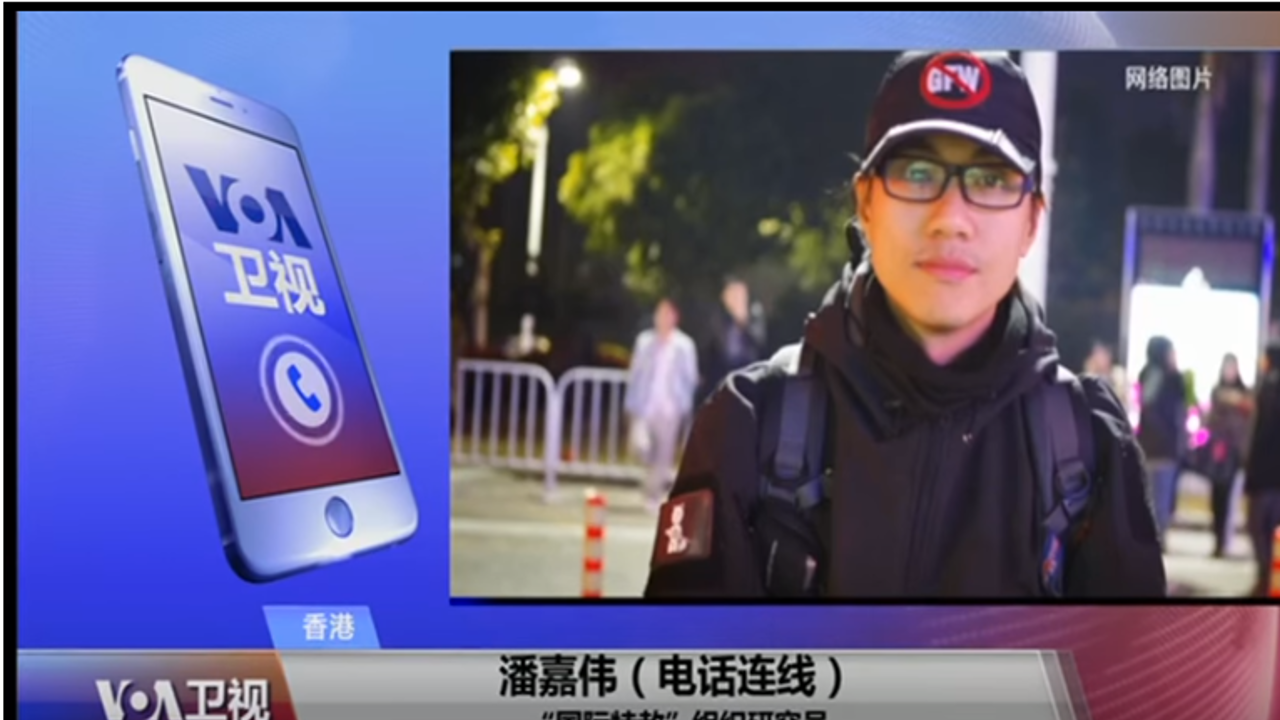 Authorities in the southern Chinese city of Zhuhai have denied permission for the lawyer of a prominent anti-censorship campaigner to visit him.
Zhen Jianghua was taken away from his home in Zhuhai, Guangdong province, on the night of Sept. 1 on suspicion of "incitement to subvert state power."
Zhen was initially held under criminal detention in the Zhuhai No. 1 Detention Center, but was later taken to an unknown location by state security police, to be held under "residential surveillance," where he has been for the past five months.
Ren Quanniu, a lawyer hired by Zhen's family to represent him, was denied permission this week, on the grounds that the case touches on matters of "national security."
"I sent off the application for bail, and for a meeting with my client, to the case management team on Jan. 24," Ren told RFA on Friday. "They responded that bail would not be granted, and that permission to meet with my client had been refused."
"He is currently under residential surveillance, and hasn't yet been formally arrested," Ren said. "From a legal point of view, they can only not formally arrest someone in cases where the charges aren't very serious, and yet they have still refused my bail application."
Zhen, 32, who is also known by his online moniker GuestsZhen, is the executive editor of anti-censorship website Across the Great Firewall, www.atgfw.org, an overseas-registered site offering information about censorship, and circumvention tools for accessing the internet beyond China's borders.
Postcard campaign for popular activist
He was detained when he went to bring money to detained activists after taking part in a memorial event marking the death of late Nobel peace laureate and political prisoner Liu Xiaobo last July.
"Zhen Jianghua has been held by the Zhuhai authorities since Sept. 1, and his lawyers have had repeated requests for a meeting turned down," Hunan-based activist Xiao Biao said.
"The authorities have never let up on their persecution of dissidents and rights activists, and they don't bother sticking to the law in these cases," he said.
Since Zhen's detention, Chinese activists have launched a postcard campaign for his release.
According to the overseas rights group, Frontline Defenders, Zhen is also a technical consultant with Human Rights Campaign in China, an advising expert with Chinese Wikipedia, and a project officer of a HIV/AIDS prevention education project in Zhuhai, run by the Hong Kong AIDS Foundation.
He has previously been detained by state security police for traveling to Guangdong's rebel village of Wukan following a crackdown by armed police in September 2016, on suspicion of inciting protests there, the group said.
The ruling Chinese Communist Party has moved to curb the use of circumvention tools like virtual private networks (VPNs) since the beginning of 2017, deleting swathes of foreign content not previously approved by the government under a draconian new cybersecurity law.
In September, a Guangdong court handed a nine-month jail term to Deng Jiewei after he allegedly set up a website in October 2015 to sell software helping users to scale the complex system of blocks, filters, and human censorship known collectively as the Great Firewall.
Source: Copyright © 1998-2016, RFA. Used with the permission of Radio Free Asia, 2025 M St. NW, Suite 300, Washington DC 20036. https://www.rfa.org.