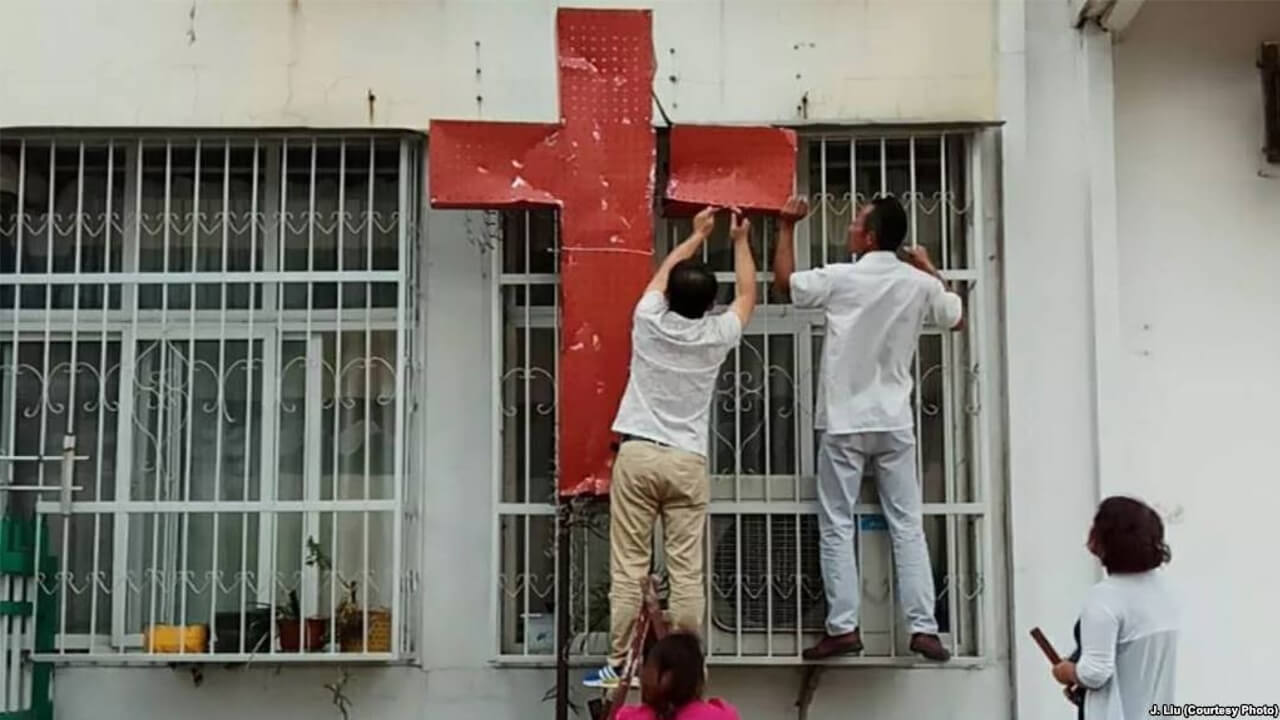 Authorities in central China's Henan province are ratcheting up pressure on unregistered religious establishments with the intent of shutting down at least two-thirds of Christian churches there. Observers say the aim of the policy from China's top leader, Xi Jinping, appears to be to contain the growth and spread of Christianity in the country and tighten controls over religious groups.
The province's crackdown on Christian churches has intensified since August, with at least four churches in Nanyang city being raided at the break of dawn Wednesday, according to Jonathan Liu, a priest with the San Francisco-based Chinese Christian Fellowship of Righteousness.
Liu, who is based in the United States, said local Chinese church sources have told him that unidentified police and local government officials showed up at the Henan churches without court-issued search warrants.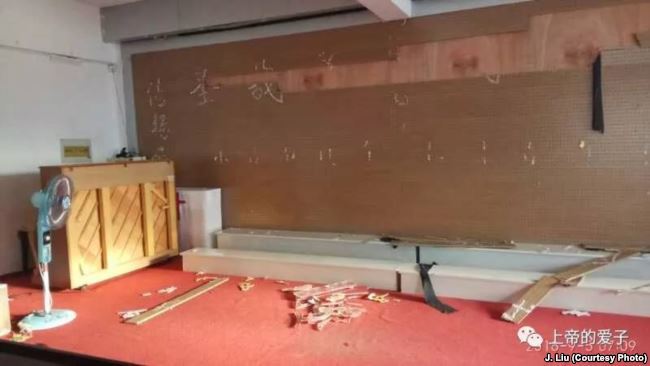 Closure of Christian churches
The unidentified police and local government officials were said to have removed church crosses inside and out, blotted out Christian slogans on the walls, and vandalized or confiscated church-owned properties before closing them down.
Followers who resisted were either beaten or taken away, Liu said.
VOA has tried unsuccessfully reach police and religious affairs officials in Henan and Beijing for comment.
Hundreds of family churches in Henan have reportedly been shut down since February when authorities became aggressive in implementing the newly-enacted Regulations for Religious Affairs. Family churches, also known as house churches, are independent of the state-sanctioned religious organizations.
"This is a provincial crackdown. In addition to the removal of church crosses, [Henan authorities] plan to merge many local Christian churches. Some local priests told me that up to two-thirds of churches there may be closed down," Liu said.
Similar raids were conducted recently on Christian churches in Guangdong and Heilongjiang provinces.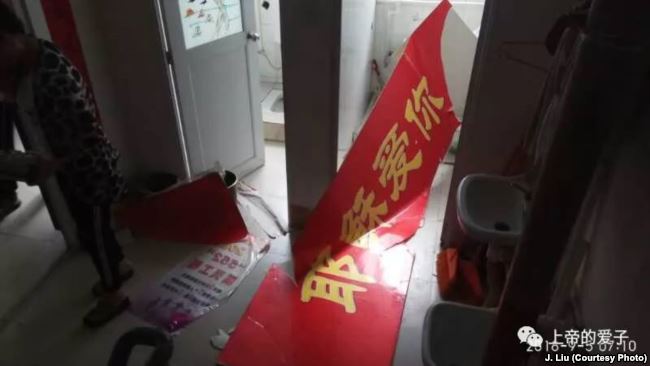 Ax from Xi
Fuk Tsang Ying, director of the divinity school of Chung Chi College at the Chinese University of Hong Kong, says Henan has one of the country's largest Christian populations, and the scale of the crackdown there is massive.
"This may be a central policy from Xi Jinping to stop the growth of Christianity in mainland China. … The scale [of crackdown] in Henan is indeed much stronger than [that] in Zhejiang because the target of [the crackdown in] Zhejiang province [was] only crosses of the churches on the rooftop," Ying said.
Zhejiang had carried out a campaign to forcefully remove crosses from churches between 2014 and 2016.
The Chinese Communist Party's efforts to exert more control over religious groups, including Protestants, Catholics, Muslims and Buddhists, may be increasing.
Already, more than one million Muslims are believed to have been detained in Xinjiang's massive "re-education camps."
In early June, Buddhist monks and nuns in Tibet were requested to complete a three-day training course in Lhasa about Beijing's policies on religions, plus socialism with Chinese characteristics to "strengthen their political beliefs."
China's communist leaders have made it increasingly clear in recent years that the doctrine of all faiths should be secondary to the party's tenets, and its religious citizens have to worship the party first and then their respective gods.
In his report delivered to the 19th Party Congress late last year, Xi stressed that the party will fully implement its policy on religious affairs, "uphold the principle that religions in China must be Chinese in orientation and provide active guidance to religions so that they can adapt themselves to socialist society."
Even registered Christian preachers and missionaries are facing harsh political appraisals. Those who fail the government's tests on the core values of Chinese Socialism or Xi thoughts will be banned from serving in churches, Liu said.
One-third of Christian preachers who take the tests may be disqualified, while minors are being banned from going to Bible studies on Sundays in provinces such as Jiangsu, he added.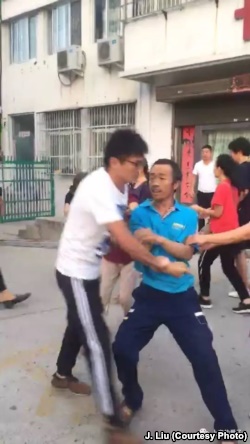 Political tools
"The authorities strongly demand priests and preachers of all public churches nationwide to serve for [the Communist Party's] political propaganda. Its ideology and thought control is horrifying. They are further asked to get rid of elements of Christian teachings that may pose a threat to or oppose to the Communist Party," Liu said.
On Tuesday, nearly 30 pastors of family churches across China issued a joint statement on social media, urging Chinese authorities to stop ruthless suppression, saying "such acts of brutality have not been seen since the Cultural Revolution."
Social media posts, both from within China and abroad, also lashed out on the government's crackdown, with one user arguing that what authorities were doing was tantamount to the "Communist party officially declaring war on Christians."
On Weibo, China's Twitter-like microblogging platform, one user said "they are doing the devil's bidding" and another wrote, "Lord, have mercy on these ignorant people who know not the truth."
Unwavering faith
China constitutionally guarantees religious freedom, but that is seen as window-dressing among believers.
"As a Christian, how come I can't feel that my religious freedom is guaranteed? The police and local religious affairs bureau keep harassing my church. Please, explain to me, how is my religious freedom guaranteed?" a Chinese Christian told VOA on the condition of anonymity.
The believer, formerly a rights lawyer, called the revised regulation on religious affairs illegal as it violates China's own constitution, laws and legal administrative penalties, as well as the international bills of human rights.
He added, however, that he was confident Christians would not waver in the face of such suffering and suppression.
"The government's crackdown will only backfire as experience during the harsher Cultural Revolution period had showed that the population of Christians in China was instead on the rise," he said.
Estimates are that there are approximately 70 million practicing Christians in China today, close to the numbers of the Chinese Communist Party, which has 88 million members.
Source: VOA