The Chinese government is a threat to human rights around the world, according to a new report from the New York-based group Human Rights Watch (HRW).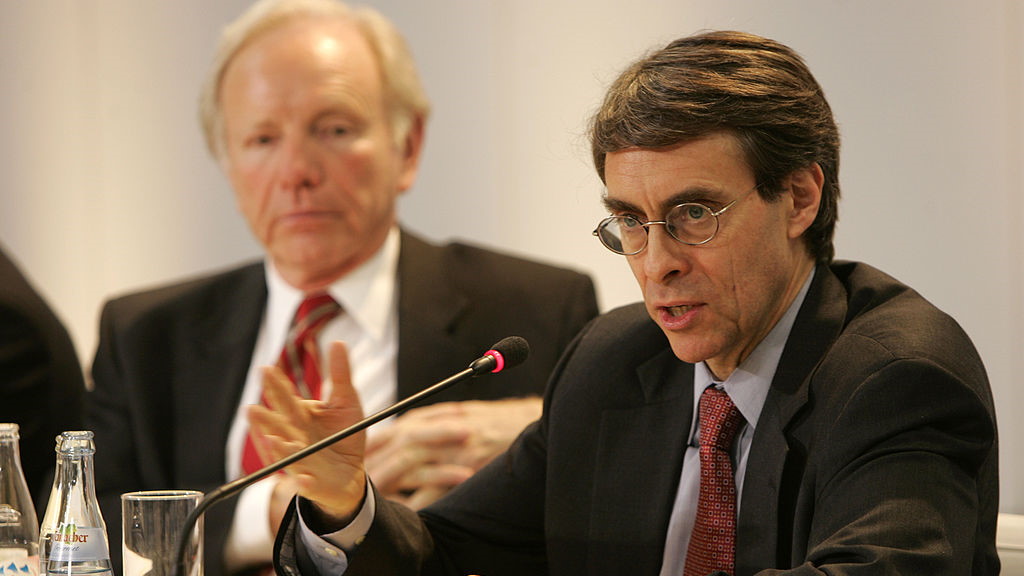 The ruling Chinese Communist Party has already created a vast surveillance state in a bid to achieve total control of people's lives, the group said as it launched the HRW World Report 2020.
"Now the Chinese government is trying to extend that censorship to the rest of the world," HRW executive director Kenneth Roth said. "To protect everyone's future, governments need to act together to resist Beijing's assault on the international human rights system."
Beijing's most obvious target when seeking to undermine international human rights mechanisms has been the United Nations, the report said.
"The Chinese government … does not think twice about twisting arms to protect its image in international forums," it said. "The U.N. has been a key target."
The report cited the unwillingness of U.N. Secretary-General Antonio Guterres to publicly demand an end to the mass incarceration of Uyghurs and other ethnic minorities in "re-education" camps in Xinjiang, while at the same time supporting Beijing's "Belt and Road" global infrastructure initiative.
At the U.N. Human Rights Council, China routinely opposes virtually every human rights initiative that criticizes a particular country unless it is watered down enough to secure that government's consent, the report said, citing Beijing's opposition of resolutions condemning human rights abuses in Myanmar, Syria, Iran, the Philippines, Burundi, Venezuela, Nicaragua, Yemen, Eritrea, and Belarus.
"China also seeks to distort the international rights framework by suggesting that economic progress should precede the need to respect rights," it said, adding that Beijing tries to redefine human rights as something far weaker than a legal obligation binding governments.
"When China's human rights record came up for a routine review in 2018 and 2019 at the Human Rights Council, Chinese officials threatened critical delegations while encouraging allies to heap praise," the report said.
It said Beijing had also filled the speakers list reserved for civil society organizations with government-backed groups that would sing its praises.
China's diplomats issue threats
Chinese diplomats had also submitted false information and "threatened delegations with consequences if they attended a panel discussion of abuses in Xinjiang, and sought to prevent an independent group focused on Xinjiang from speaking at the council," the report found.
It said Chinese Communist Party diplomatic efforts often bolster authoritarianism in "beneficiary" countries who sign "Belt and Road" (BRI) deals with Beijing.
"BRI projects … largely ignore human rights and environmental standards," the HRW report said. "They allow little if any input from people who might be harmed. Some are negotiated in backroom deals that are prone to corruption."
"[They also] effectively impose a separate set of political conditions requiring support for China's anti-rights agenda," it said.
"That ensures at best silence, at worst applause, in the face of China's domestic repression, as well as assistance to Beijing as it undermines international human rights institutions."
Roth — who was recently denied entry to Hong Kong, where the report was to have been launched — called on international governments to resist Beijing's attempts to undermine human rights protections around the world.
"Unless we want to return to an era in which people are pawns to be manipulated or discarded according to the whims of their overlords, we must resist Beijing's assault on our rights," Roth said. "Decades of progress on rights, and our future, are at stake."
At home, Beijing has made technology central to its repression, using mass intrusions on people's privacy through such tools as forced collection of DNA samples, and then deploying big data analysis and artificial intelligence to refine its means of control, Roth said in a statement on the HRW website.
"The goal is to engineer a society that is free of dissent," he said.
The report also cited a number of times in which Beijing had made its political requirements known to companies with strong ties to China.
Hong Kong in crisis
Hong Kong's flag carrier airline Cathay Pacific threatened to fire employees who supported or participated in the anti-extradition and pro-democracy movement in the city.
Herbert Diess, chief executive of Volkswagen, said he was "not aware" of Xinjiang's mass detention camps, while Marriott fired a social media manager for liking a tweet supporting referring to Tibet as a country, the report said.
HRW said there is currently an "inhospitable" climate for human rights around the world, with a number governments who were previously outspoken on China's' rights abuses now reluctant to put pressure on Beijing.
Foreign ministry spokesman Geng Shuang said he hadn't read the HRW report, but that similar reports typically "turn a blind eye to facts and confuse right and wrong with no objectivity at all."
Geng said the Chinese people had the final say on the state of human rights in the country, which he described as "in the best period of history."
The Hong Kong government hit out on Wednesday at the report's reference to ever-encroaching Chinese influence in the city's political life.
"The [Hong Kong] government attaches great importance to human rights and freedoms and is determined to safeguard them," it said, warning foreign organizations not to interfere in Hong Kong's affairs.
Of the growing criticism of heavy-handed police violence during the pro-democracy protests, the spokesman said: "If members of the public could express their views in a peaceful and rational manner, there would be no need for the police to use any force."
Rights groups have warned that Hong Kong is now in a state of humanitarian crisis after police fired more than 16,000 rounds of tear gas in recent months, with around 1,000 of those fired into the Chinese University of Hong Kong (CUHK) campus during a single day in November.
Frontline protesters, eyewitnesses, journalists and human rights groups have repeatedly said that the majority of violence during the protests has originated with the Hong Kong police, who have been widely criticized for the excessive use of tear gas, water cannon, pepper spray, as well as both non-lethal and live ammunition weapons on unarmed protesters.
Reported by Gao Feng for RFA's Mandarin Service, and by RFA's Cantonese Service. Translated and edited by Luisetta Mudie.
Source: Copyright © 1998-2016, RFA. Used with the permission of Radio Free Asia, 2025 M St. NW, Suite 300, Washington DC 20036. https://www.rfa.org.