Authorities in the southern Chinese province of Guangdong have hauled in the husband of a rights activist who fled torture and official harassment in China, to seek political asylum on the democratic island of Taiwan.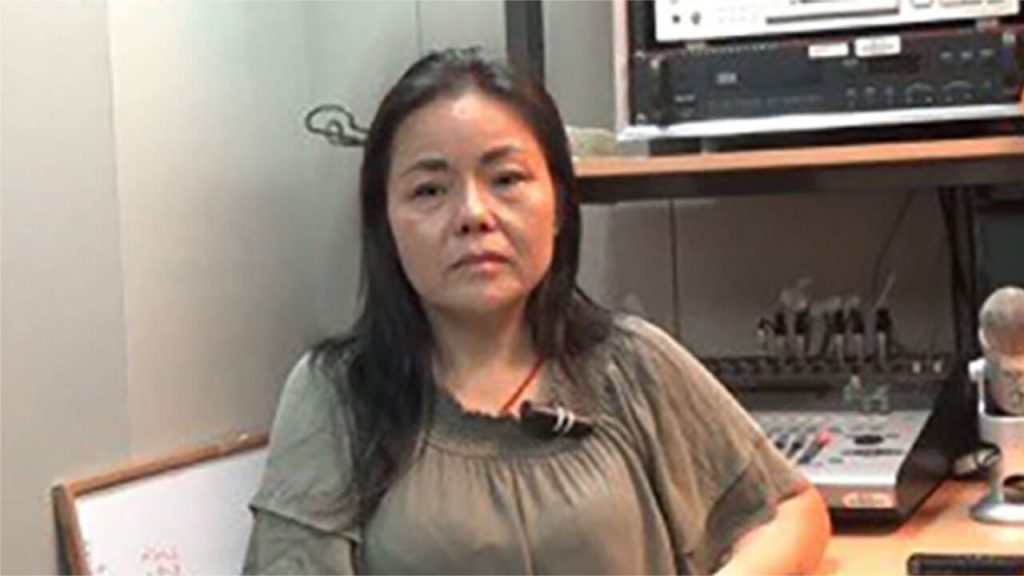 Huang Yan, a former torture victim who spoke out publicly in support of rights lawyer Gao Zhisheng, has been granted a temporary stay in after being recognized as a genuine refugee by the United Nations.
But her husband Wu Guisheng remains behind in Guangdong's provincial capital Guangzhou, where he has been summoned by police for questioning in recent days, she told RFA in a recent interview.
"They have had him under house arrest this whole time, but he was [recently] held in the police station for more than 10 hours," Huang said. "I was in contact with a woman [from back home] and she passed on the message that my husband says I am on no account to contact him."
Huang, who fled China after years of harassment, repeated incarceration, and torture at the hands of the mainland Chinese authorities linked to her rights activism, said Wu has also been mistreated by the authorities.
"Back when police were in the home of Gao Zhisheng, they installed a number of surveillance devices," she said. "I think they have probably also placed them in our home, so as to check up on whether my husband really is in touch with me not, and what sort of things he is discussing."
She said police were trying to use Wu to put pressure on her not to speak out about the couple's treatment at the hands of the authorities.
"The main thing is to stop me from speaking out," Huang said. "They want to put the fright in me. They only let him out because of media pressure."
Huang, who abandoned a flight from Jakarta to Beijing during its stopover in Taiwan last month, and sought political asylum on the island instead, said the authorities are hoping to force her to return to China, and to silence her into the bargain.
"They are afraid that I will talk about all the persecution I suffered in the past, while I am in Taiwan," she said.
Wu confirmed in a brief interview on Jun. 18 that he is now back at home.
"I'm back home. I got home [on Jun. 17]. Thank you for your concern," he said, but declined to comment further.
"I really can't answer that … this isn't a normal phone; everything we say can be heard," he said.
Huang's escape to Thailand from the former British colony of Hong Kong, which runs a separate immigration border from mainland China, was assisted by Bob Fu, president of U.S.-based Christian rights group China Aid, and culminated in her being recognized as a genuine refugee by the United Nations High Commissioner for Refugees (UNHCR).
Source: Copyright © 1998-2016, RFA. Used with the permission of Radio Free Asia, 2025 M St. NW, Suite 300, Washington DC 20036. https://www.rfa.org.