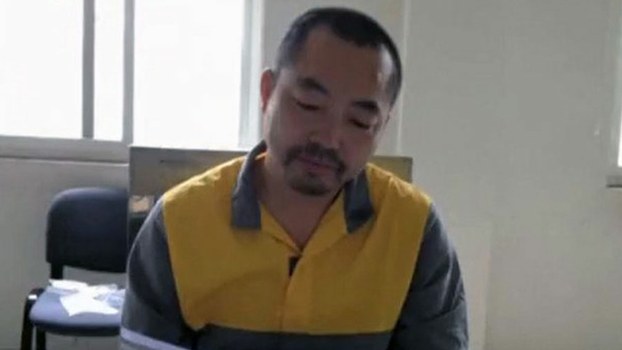 Concerns are growing over the fate of human rights lawyer Ding Jiaxi, with his wife raising concerns that he may have been tortured during his time in the Linshi Detention Center in the eastern Chinese province of Shandong.
Ding has been denied permission to meet with either family members or a lawyer since his initial detention in the wake of a December 2019 gathering of dissidents and rights activists in the southeastern port city of Xiamen.
The crackdown on the gathering is being coordinated nationwide by state security police in Shandong.
Detainees are being accused of subversion and held under "residential surveillance at a designated location" (RSDL) and criminal detention.
Ding's wife Luo Shengchun said she had learned that he had been subjected to torture and degrading treatment while in the detention center.
"He's being deprived of sleep, and they have to sleep with the lights on, so he has 24-hour exposure to [fluorescent lighting] but no access to daylight," Luo said.
"He is being held in a constant sitting position and handcuffed to a steel chair."
"When there is no interrogation, he will be left to sit there, immobile, but he will be woken up again if he dozes off," she said.
She said that despite the lack of external signs of torture, the treatment is enough to be considered torture under international conventions.
"You may not see any marks on him … but has been mentally tortured," Luo said. "I think they have escalated things since the July 9, 2015 crackdown on rights lawyers."
"At least some people were allowed to meet with their lawyer back then," she said. "Now, it's worse, because everything is done in secret, so you can't gather any evidence."
Rights lawyer Xie Yang, who was among 300 lawyers, law firm staff and rights activists detained, questioned and otherwise harassed during the July 2015 crackdown, said Ding, along with fellow activist Xu Zhiyong, are political prisoners, and therefore the usual rights protections accorded to suspects in China's criminal justice system don't apply to them.
"They want to step up the level of fear among the family members of political defendants and make them realize that they will get no protection from the law," Xie said.
"If the law gets in the way of the political aims of the ruling elite, then they'll just abandon it," he said. "They repeatedly told me when I was in the detention center that the law had no place there."
He said Ding and Xu were unlikely to be allowed to see a lawyer if they continued to refuse to "confess" to the accusations against them.
Reported by Gao Feng for RFA's Mandarin Service. Translated and edited by Luisetta Mudie.
Source: Copyright © 1998-2016, RFA. Used with the permission of Radio Free Asia, 2025 M St. NW, Suite 300, Washington DC 20036. https://www.rfa.org.