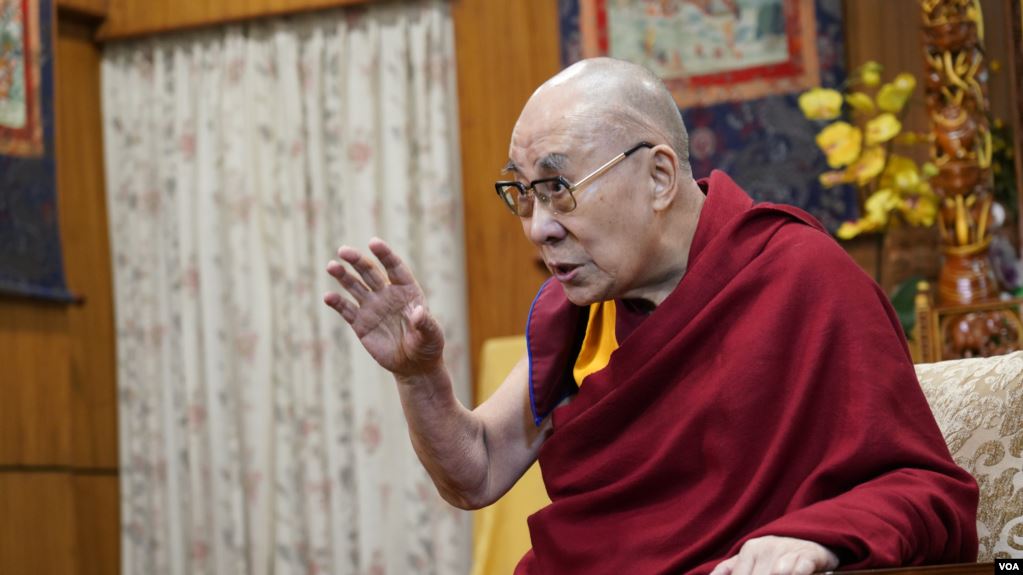 A Tibetan political prisoner jailed by China for five years for celebrating the 80th birthday of the Dalai Lama was released this month after serving his full term in prison, Tibetan sources said.
Ajaja, formerly a monk at Kirti monastery in Sichuan's Ngaba (in Chinese, Aba) Tibetan Autonomous Prefecture, was released on Dec. 10 and returned to his family home, Tibetan sources living in India said.
"Ajaja arrived at his home earlier this month," Kanyak Tsering—a spokesman at Kirti's Dharamsla-based branch monastery in exile—said, citing contacts in Ngaba.
"He was believed to have been arrested for organizing a grand celebration of His Holiness the Dalai Lama's birthday in Ngaba," Tsering said.
"It was a rare public celebration of the Dalai Lama's birthday, and Ajaja along with most of the organizers were arrested following the event," he added.
Tibet's exiled spiritual leader the Dalai Lama is widely reviled by Chinese leaders as a dangerous separatist intent on splitting Tibet, a formerly independent Himalayan country which was invaded and incorporated into Communist China by force in 1950, from Beijing's control.
The Dalai Lama himself says only that he seeks a greater autonomy for Tibet as a part of China, though, with guaranteed protections for Tibet's language, culture, and religion.
Tightened restrictions

Chinese authorities had tightened restrictions across Tibetan-populated regions in 2016 in advance of the Dalai Lama's July 6 birthday, posting warnings against celebrations of the politically sensitive event and blocking public gatherings that could be linked to it.
Ajaja had been jailed once before, Kanyak Tsering said, serving a three-year prison term for an anti-government protest following the death of Kirti monk Lobsang Phuntsok, who set himself ablaze and died in March 2011 to oppose China's rule in Tibetan areas.
"So this is his second release from prison," Tsering said.
No word was immediately available concerning Ajaja's present state of health following his second three-year term in a Chinese prison, where Tibetans convicted of political offenses are often tortured, beaten, or otherwise harshly treated.
Nine other Tibetans jailed alongside Ajaja, and serving prison terms ranging from five to 14 years, have still not been released, Tibetan sources said.
Reported by Lobe Socktsang for RFA's Tibetan Service. Translated by Tenzin Phakdon. Written in English by Richard Finney.
Source: Copyright © 1998-2016, RFA. Used with the permission of Radio Free Asia, 2025 M St. NW, Suite 300, Washington DC 20036. https://www.rfa.org.