Buildings with Islamic architecture elements, like domes, are rectified as part of the CCP's Islam "sinicization" campaign in areas populated by Muslim Huis.
by Zheng Jie
On the Eve of the National Day last year, celebrated on October 1, residents of Baotou, the largest city in Inner Mongolia Autonomous Region, learned that the dome on the administrative building of the city's Hui Secondary School was removed. Afterward, the stone monument in the form of a crescent, which is often used to symbolize Islam, in the school's courtyard was replaced with a stone tablet promoting the core socialist values, and streetlamps in the form of crescents were removed. Slogans in Arabic atop the teaching building were replaced with those in Chinese, and all ethnic Hui symbols on student and staff meal and key cards were eliminated.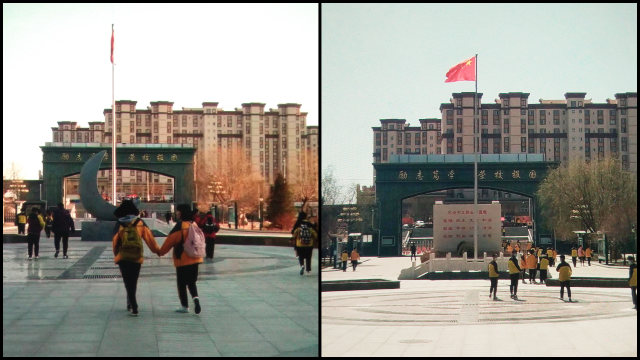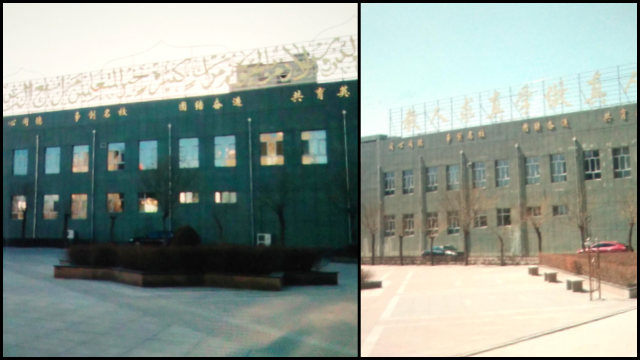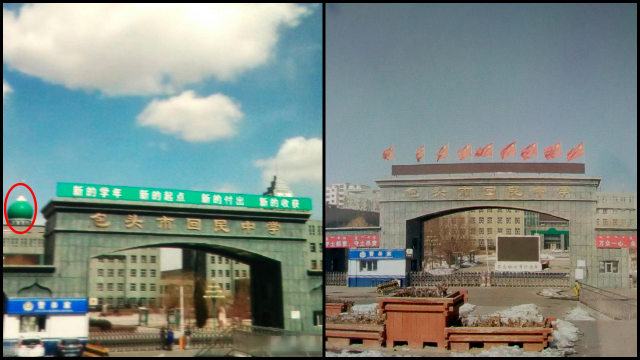 In the spring last year, the Hui Secondary School in Hohhot, the regional capital, underwent a similar change in its appearance. The dome atop the teaching building was removed, all elements reminiscent of Islamic architecture, like the color green or specific window styles, were eliminated and replaced with modern components.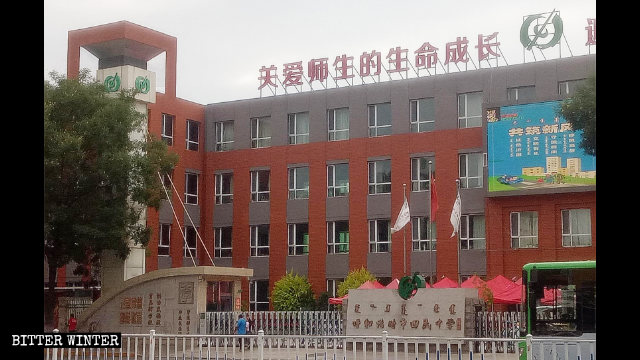 A Han student who attends the school told Bitter Winter that his Hui classmates had no expressed apparent dissatisfaction with the changes in the school, in contrast to anger by elder local Muslims. He believes that his Hui classmates "don't care to be Huis at all."
"After he took office, Xi Jinping launched a large-scale campaign to 'sinicize' everything, hoping to strengthen his position," a Han resident commented. "All things ethnic, non-Han, will gradually become more and more diluted and forgotten. He just wants to eliminate all ethnic groups in China."
The "hanification" of Islamic architecture is part of the CCP five-year (2018–22) plan to "sinicize" Islam in China's regions inhabited by Hui Muslims. In the past few years, numerous mosques have been dismantled or suppressed, imams forced to spread the communist ideology, Arabic study classes in mosques, and regular Arabic language schools closed. Even signboards in Arabic on shops and restaurants are being replaced with those in Chinese, and any Islam-related symbols are ordered to be removed.
Source: Bitter Winter