Buddhism and Taoism in the southwestern province suffered heavy blows last year, as temples were shuttered or demolished, religious symbols and statues destroyed.
Over 330 venues closed, 49 demolished in Neijiang city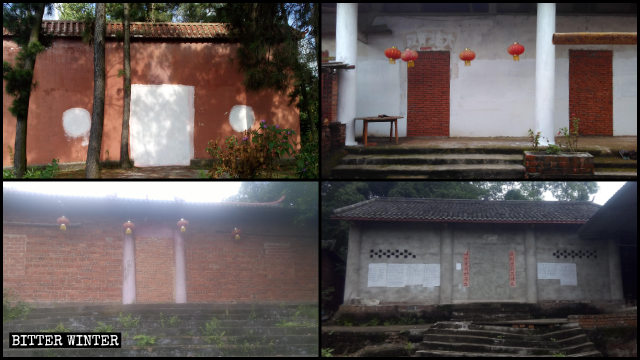 The government of Neijiang, a prefecture-level city in the southwestern province of Sichuan, has been shutting down Buddhist and Taoist temples on a large scale since March 2019. Based on the obtained information, more than 330 venues have been closed down in the city, of which at least 49 were later destroyed. Statues in 95 temples were smashed, and gates of 98 bricked up.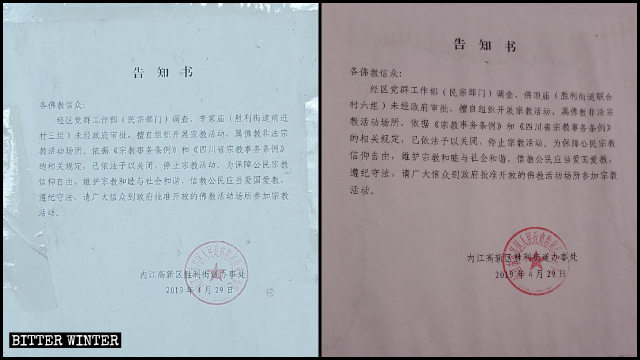 On September 10, police officers lured a Buddhist monk who lived in the Fojiao Temple in Neijiang's hi-tech district to come to the station on the pretext of clarifying formalities for the temple's religious activity registration certificate. At the same time, the local government sent people to smash statues in the place of worship. The temple was demolished a week later. Everything inside was buried in the ruins, and the monk has lost his home.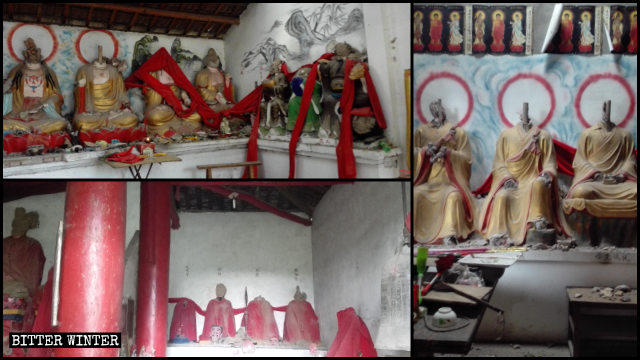 In mid-November, 34 bodhisattva statues in the Buddhist Maoerzhai Temple in Zizhong county's Songjia town were destroyed, and an 8-meter-tall Buddha statue sealed off. The New Guanyinge Temple in Guanyin village, administered by the county's Peilong town, suffered crackdowns at the hands of the authorities even though it has been paying fees to the local Religious Affairs Bureau every year.
"Officials from the county government threatened to demolish our temple with an excavator if we refused to remove Buddha statues," an elderly Buddhist explained, adding that to save them, the in-charge of the temple had its gate sealed off.
Reportedly, most temples were closed down on the pretext that they were not approved by the state. The government personnel that oversaw the dismantling of the Earth God Temple in Weiyuan county's Guanyintan town in September told the congregation that any religious group that is not officially approved is deemed a xie jiao and is prevented from holding religious activities.
Even temples with a thousand-year history are demolished
At least a dozen temples were destroyed in the prefecture-level city of Mianyang. Among them, two temples in Lexing town, administered by the city's Anzhou district, were built a thousand years, destroyed during the Cultural Revolution, and later rebuilt, only to be suppressed again in November.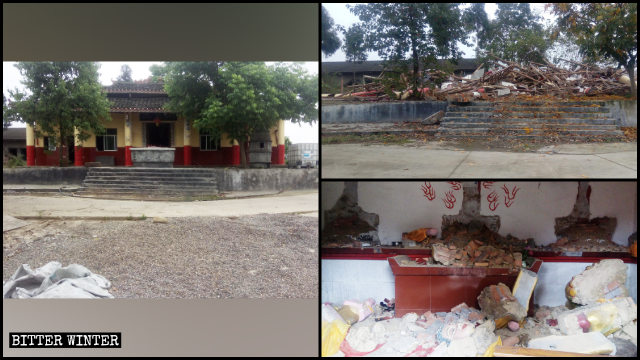 A local believer told Bitter Winter that government employees claimed that it was the CCP's policy to demolish temples and statues and that whoever got in its way could be put in jail. A total of more than 70 bodhisattva statues were destroyed in the two temples late at night, and their main halls were torn down as well.
The Buddhist Puzhao Temple in the prefecture-level city of Meishan also has a history spanning a thousand years. About 500 local Buddhists petitioned the government to save the temple after they had learned that it was to be torn down. Regardless, it was demolished on July 29 as an "unlicensed" place of worship.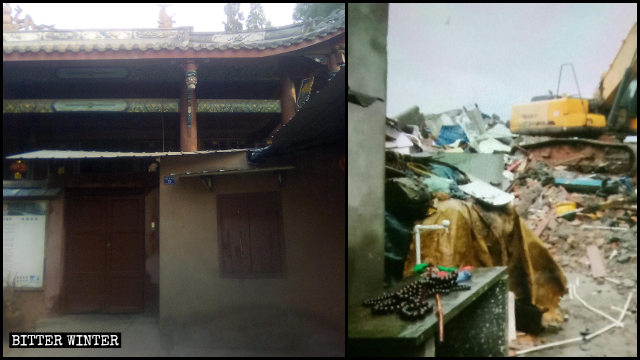 The Buddhist Puti Temple in Mianyang's hi-tech district had a history of more than four hundred years. On October 18, over 20 people, including government employees and special police, forcibly dragged four elderly Buddhists out of the temple, who tried to save it. An official threatened to beat them to death if they continued resisting. Afterward, an excavator was brought in to tear down the temple. Fifty bodhisattva statues and all Buddhists' belongings were buried in the rubble.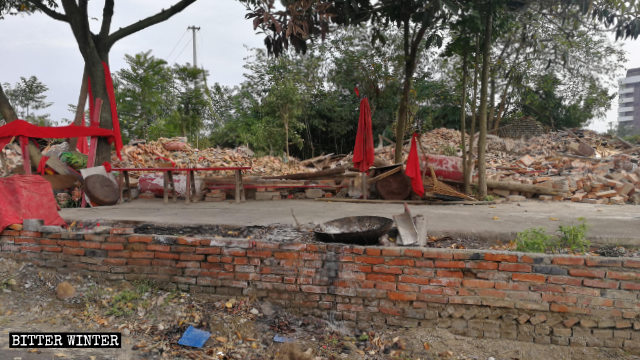 "When the temple was demolished, I was crying so hard that my eyes could hardly see anything," a Buddhist in her eighties remembered with sadness.
On August 5, dozens of bodhisattva statues in a temple in Mianyang's Fucheng district were destroyed. Later on, the temple was demolished as well, the government claiming that the land on which it stands was promised to investors. A local Buddhist explained that the temple was built at the cost of over 900,000 RMB (more than $ 127,000) raised by believers, but they were not given a single cent as compensation.
Another temple in the district was torn down on June 14. "Government officials confiscated the 20,000 RMB [over $ 2,800] of offerings before demolishing the temple, like a gang of robbers," a person who frequented the temple told Bitter Winter.
Twenty-one Arhat statues, placed along the stairs of the Buddhist Luohan Temple in Mianyang, were demolished on orders by the local Religious Affairs Bureau on September 27. Reportedly, they were just installed.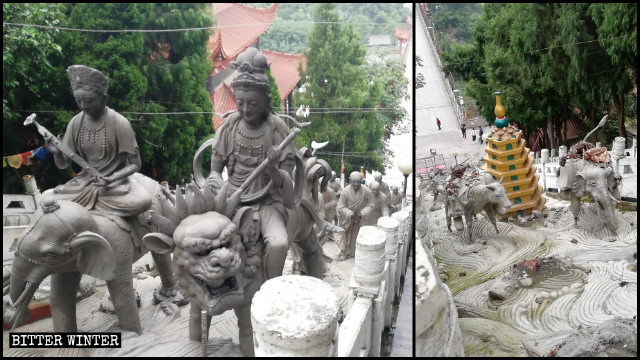 "Governmental employees are like aggressive overlords who cannot be brought to justice," a local Buddhist commented with anger. "The CCP is the evil that will be punished eventually."
Source: Bitter Winter