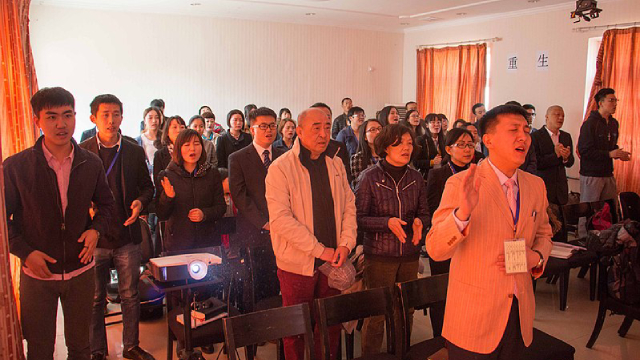 Despite the Chinese government's claim that there are no new confirmed cases of the Coronavirus in the country, China is still very engulfed in the battle against this disease.
Other than the patients and medical professionals who became direct victims from the outbreak, some Christians also face additional challenges during this time.
Christian persecution watchdog China Aid reports on the persecution faced by a member from the Fengle Church in Heshan city, Guangdong province.
Ruan Haonan, who used to be a chef at a hotel, is caught between the disease and harassment from the police. Though he has landed multiple jobs in the past few years, he was laid off repeatedly due to the police's oppression.
"After our church was raided by the public security bureau in 2017, it has been difficult (for me) to look for a job. Every year local police would call me, question, and scold me, asking me not to share the gospel anymore," Ruan said.
Ruan was criminally detained for a month for "Organizing and Using a Cult to Undermine Implementation of the Law" in June 2017. After that, he could only stay employed for a short period of time, since the police always find him and pressure his boss to lay him off.
"Now due to the virus, many restaurants are closed, it has become harder for me to find a job. […] Two days ago, I went to a factory (to look for employment), but they claimed that I have a criminal record and I am part of a cult. If I were to return to my hometown, the local police would ask me where I went and whether or not I am proselytizing. With little options left, I can only find a job that doesn't require registration of ID, which pays little," he added.
A Christian from Guizhou also told China Aid, "We have been meeting online since the Lunar New Year. Most people in Guiyang are staying at home, although some already started to work, we still gather online and avoid having it at home. First, we worry about the infectious disease. Second, we do not want to let the police know."
House churches in China have been facing increasing pressure from the government in the last two years, often demanded to join the state-sanctioned Three-Self church, in order for them to survive. Those who refuse to comply face constant harassment or even closure.

Source: ICC www.persecution.org