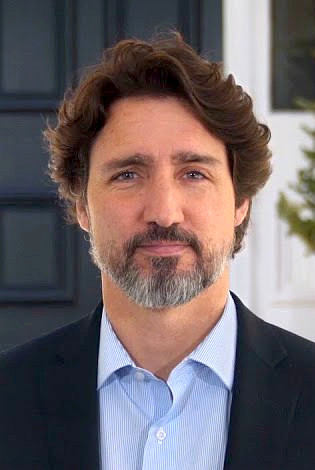 China's ambassador to Canada has warned that Ottawa's granting of political asylum to democracy activists fleeing a national security crackdown on Hong Kong could put some 300,000 Canadians in the city at risk.
"We strongly urge the Canadian side not [to] grant so-called political asylum to those violent criminals in Hong Kong," envoy Cong Peiwu told a video news conference marking the 50th anniversary of ties with Canada.
Cong said the granting of asylum constituted interference in China's internal affairs, and would "embolden those violent criminals."
"If the Canadian side really cares about the stability and the prosperity in Hong Kong, and really cares about the good health and safety of those 300,000 Canadian passport holders in Hong Kong … you should support … efforts to fight violent crimes," Cong said.
His comments came as more than 60 MPs and senators signed a joint statement calling on the Canadian prime minister to create a safe haven for Hong Kong residents by offering them permanent residency. Some half a million Canadians have already emigrated to the country from the city.
Responding to Cong, Canadian Prime Minister Justin Trudeau said his government will "stand up loudly and clearly for human rights" despite the threats, while opposition Conservative leader Erin O'Toole said Cong should apologize or be expelled from Canada.
"Whether it's talking about the situation faced by the Uyghurs, whether it's talking about the very concerning situation in Hong Kong, whether it's calling out China for its coercive diplomacy," he said Friday.
O'Toole said Cong had "decided to engage in belligerent rhetoric unbecoming of his office,"
"To be clear, this was a threat to the 300,000 Canadians in Hong Kong. And a barely veiled one at that," Conservative leader said in a written statement.
"It was of the kind of tone and tenor one would expect from someone seeking protection money — not someone who is the official emissary of a member of the United Nations Security Council."
Gloria Fung, president of Canada-Hong Kong Link, said Hongkongers have good reason to seek refuge elsewhere.
"Hong Kong has been turned into a police state," she told a news conference on Thursday. "Over 10,000 people have been arrested, the youngest of them 11 years old. There have been numerous disappearances and apparent killings made to look like suicide."
She said Canada had so far done "little to help" the people of Hong Kong.
Civil rights groups, including Democracy and Human Rights for China and Friends of Hong Kong Calgary, this week called on Ottawa to remove pandemic restrictions preventing Hong Kong residents from seeking asylum in Canada.
Students fear return
And Hongkongers studying in Canada told RFA they fear what will happen when their visas expire and they are forced to return amid suspected spying by Chinese agents.
"People of Chinese ethnicity have been following me, threatening me, and taking photos of me," the student, who gave only a nickname Brave, said. "My student visa expires in 2021, but I could be arrested and jailed under the National Security Law for Hong Kong."
"I don't know what to do," Brave said. "I really hope the Canadian government will allow me to stay here."
Cong sought to defend the draconian national security law imposed by the ruling Chinese Communist Party on Hong Kong from July 1, which criminalizes many forms of peaceful dissent anywhere in the world, and which has allowed China's feared state security police to set up a headquarters in the city.
"I want to make clear that a stable and prosperous Hong Kong … is not only in the interest of the vast majority of Hong Kong residents, but it is also conducive to the majority of those … law-abiding foreigners and enterprises in Hong Kong," he said.
Cong also rejected any potential move by the Canadian parliament to condemn China's mass internment of Uyghurs and members of other Muslim ethnic minorities in "re-education camps," which Uyghur exile groups and rights organizations have condemned as cultural genocide.
He said two Canadian nationals detained by China in December 2018, Michael Kovrig and Michael Spavor, are still "undergoing a legal process in China … on suspicion of engaging in activities which endanger our national security."
Coercive diplomacy
Cong was responding to a question about whether their detention, which came within days of Canada's detention of Huawei chief financial officer Meng Wanzhou at the request of U.S. federal investigators, constituted coercive diplomacy.
He called for the immediate release of Meng, who is currently under house arrest at her Vancouver home pending an extradition process.
"There is no coercive diplomacy on the Chinese side," Cong said. "The Hong Kong issue and the Xinjiang-related issue are not about the issue of human rights. They are purely about internal affairs of China, which brooks no interference from the outside."
Canadian foreign affairs minister François-Philippe Champagne said Cong's statements were inappropriate.
"The reported comments by the Chinese ambassador are totally unacceptable and disturbing," the minister said in a statement.
Champagne said Cong would be summoned to hear a diplomatic protest.
"[We will] make clear in no uncertain terms that Canada will always stand up for human rights and the rights of Canadians around the world," Champagne said.
According to the Toronto-based Globe and Mail, Canada has accepted at least two Hong Kong activists as refugees, granting them protection in early September, while 45 other applicants are awaiting a decision.

Reported by Liu Fei for RFA's Mandarin Service, and by the Cantonese Service. Translated and edited by Luisetta Mudie.
Source: Copyright © 1998-2016, RFA. Used with the permission of Radio Free Asia, 2025 M St. NW, Suite 300, Washington DC 20036. https://www.rfa.org.