A new draft law, of which Bitter Winter publishes the English translation, would severely limit the possibility of foreign visitors, including academics, to interact with Chinese discussing religion.
by Massimo Introvigne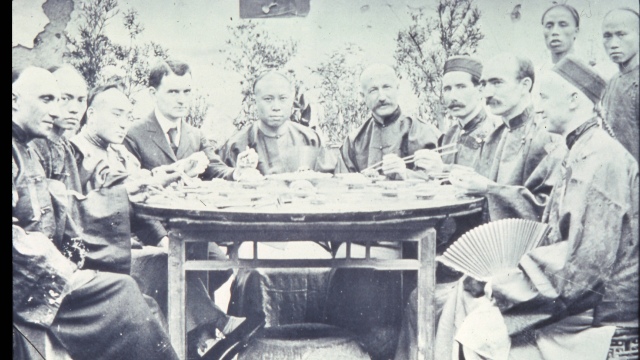 Today, I received an invitation by a university in Mainland China to participate in a conference in 2021. Hopefully, because of the COVID-19 pandemic, the conference will be held online. If not, I will respectfully decline the invitation.
Of course, as editor of Bitter Winter I may have problems in China, notwithstanding the courteous exchanges I continue to have with local academic colleagues. However, there is now a specific reason why going to China would be very unwise for me. By 2021, the new law on activities by visiting foreigners related to religion will probably be in force. The draft, of which Bitter Winter offers the first translation in English, has been published on the Web site of the Ministry of Justice on November 18, and is now open for comments until December 17. Normally, these "comments" do not alter significantly a draft law coming from a State agency, except that sometimes they make it worse.
The 40 articles of the draft law clearly show that China is afraid of foreigners coming to the country to discuss religion in every capacity. For clergy, and anybody else, to visit China and hold, or participate in, a worship meeting, lecture, or simply discuss religion with Chinese colleagues is submitted to a large and even bizarre number of authorizations from different bureaus, offices, and administrations. It is extremely difficult to obtain these authorizations if one is not part of one of the five authorized religions, and invited by the corresponding government-controlled organizations. Other religions (some of which currently quietly organize activities for their expatriate members in China, including the Latter-day Saints and the Quakers) should, besides obtaining the same complicated authorizations, prove that they are "friendly to China" in their country of origin, as Article 29 of the draft law recites. If they have, for example, criticized China's human rights record, they can forget being authorized to organize worship meetings for expatriates in Beijing or Shanghai.
It is also forbidden for foreigners to "interfere" in the affairs of Chinese religious groups and the appointments of their leaders. One wonders whether this applies to the Roman Catholic Church. No exceptions are mentioned but, unless the still secret, and recently renewed, Vatican-China deal of 2018 reduces his role to a mere figurehead approving any choice submitted to him by the CCP, the Pope, who is a foreigner, plans to appoint the bishops, i.e. the leaders of the Chinese Catholic Church.
Academics are also targeted. They can bring only a limited amount of material about religion, needed for personal use, should be invited by recognized Chinese organizations who should explain to the authorities who they are, and should comply with the general principles of the law, which include that any criticism of China or the CCP, or support of "extremist" or "separatist" groups (read the Uyghurs, the movements banned as xie jiao, or the democratic activists in Hong Kong) is ground for being banned or worse.
This explain why I will not go to China. Bringing extra copies of my books to share with local colleagues would make me a criminal. Besides, I would probably be regarded as having supported "extremist" and "separatist" groups. Who said that online conferences have only disadvantages?
Source: Bitter Winter