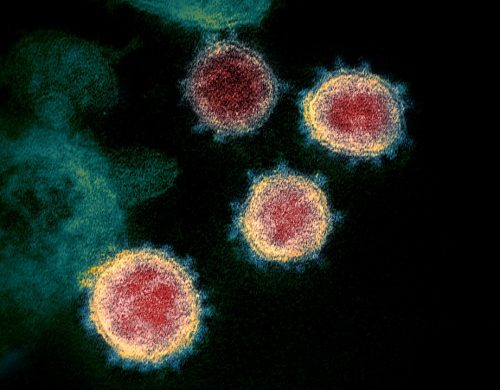 As Beijing moves to contain an outbreak of the coronavirus pandemic, authorities have clamped down on citizen journalists.
The outbreak detected at a market in the capital last week has led to at least 158 coronavirus cases and is the biggest increase since authorities announced in March that the first wave had been brought under control, the Associated Press reported.
Information about the pandemic has mostly been channeled through China's official news outlets, and police have taken action against citizen journalists and bloggers who attempted to share information.
Gao Yu, an independent journalist who posted videos and stories on the outbreak, told VOA that authorities targeted her family in retaliation for her reporting.
Beijing public security authorities called the business where her son works on June 15, and ordered them to dismiss her son, she said. When the management asked for the reason, police responded by saying, "Due to his parents."
Gao said that her husband died many years ago and her son apparently lost his job "because of me."
"The price I paid for posting the news about roadblocks and scenes of police cars, is my son losing his job. It is a sheer case of political implication and persecution," she said. "Beijing is in a chaotic situation right now and nobody is allowed to talk about the pandemic. What are you hiding? What law did I violate?"
Another rights activist in Dongcheng district, who has previously spoken to the press about matters in China, declined to be interviewed by VOA, saying authorities had warned them against speaking to the foreign media. VOA has not named the individual to protect their identity.
China's embassy in Washington did not respond to VOA's email requesting comment.
Beijing has been focused on tracing the origin of the second wave, initially saying it appeared to have come from imported salmon. After the World Health Organization cast doubt on the story, Beijing health officials and the state media said fish was just one of the possible sources being investigated.
Beijing resident Zhang Qingxia, who is from the Fengtai district where the market is located, told VOA that people tended to believe whatever the official news reported and argue with people who disagree.
She said it was a common response in China, where "subjects and subordinates trust in whatever the superiors propagate," she said.
Zhang said that blaming imported salmon prematurely did not help the investigation and had boosted xenophobic sentiment.
Some Beijing citizens have blamed relaxing of restrictions for the return of the coronavirus.
Sun Xiaozhong in Chaoyang district told VOA the breakout came 11 days after the alert level was lowered. He said that China was too overjoyed about the initial control of the coronavirus, touting its achievement and the superiority of its political system.
Source: VOA