For runaway Church of Almighty God members, seeking medical care means being found by the state. Many are arrested in hospitals; others die of untreated illnesses.
by Yang Luguang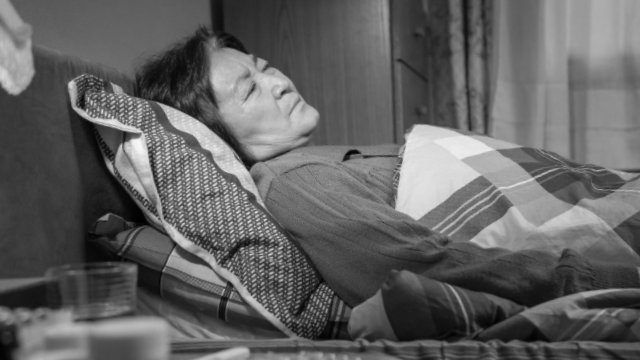 Wang Ping (pseudonym), a member of The Church of Almighty God (CAG) from Jinan, the capital of the eastern province of Shandong, died in May last year at the age of 60 from a severe illness which he could not treat because he was hiding from the police.
Wang Ping was arrested for being a member of the CAG in October 2008. To make him disclose information about the Church, he was not given anything to eat for seven days and six nights. He was released after serving one year and three months of re-education through labor, but he continued to be kept under surveillance to make sure that he was not practicing his faith. If he did, he could have been arrested again at any time and face crueler torture and a longer prison term. He decided to go into hiding to keep his belief.
Over the years, the police continued pursuing Wang Ping, frequently harassing his family members. In January 2018, officers stayed outside his family home for four consecutive nights. The man could not take part in his beloved daughter's wedding because of constant surveillance.
In April last year, Mr. Wang started experiencing sharp pain in his waist. He decided not to see a doctor for fear that he would be arrested if his identity was disclosed. At the time, the police were carrying out an operation in the vicinity that has resulted in the arrest of over 50 CAG members within three days.
As part of the CCP's big data surveillance, information about known CAG members is continuously put into government databases. Therefore, any activity involving an ID card, such as taking a bus or a train, renting an apartment, seeking employment or medical care, would reveal their identities and make their whereabouts known to authorities.
In late April, as the pain became unbearable, Wang Ping decided to risk going to a small hospital using a pseudonym. The initial diagnosis was grave: he was suspected of having a tumor in his liver and needed care in a hospital with more capabilities. Fearing to be arrested, he decided not to seek further medical help.
As his condition continued deteriorating, he received more devastating news: his daughter suddenly died from an illness. Grieving over his daughter's passing and regretting not being able to see her before she was gone, Wang Ping died in May from the untreated disease.
Because of known cases when CAG members were arrested while seeking medical care, many blacklisted believers on the run chose not to treat their medical conditions. In November last year, a CAG member from Shandong's Zaozhuang city, who had been on the run for years, risked going to a hospital. Even though he used his family member's ID, he was still arrested. A government employee, who is familiar with the case, revealed to Bitter Winter that the believer was identified by the facial recognition surveillance system installed in the hospital, which has notified the police.
"His condition was awful: he could hardly move, unable to care for himself," a CAG member who was taking care of the ill man remembered. "No one knows whether he is alive or dead because he is not allowed visits. If he is, we are afraid that he will not withstand torture during interrogations."
Hundreds of thousands of CAG members are on the run across China, hoping to evade the government's persecution. Their life has complicated even more since the CCP started vigorously installing facial recognition and other big data surveillance technology.
"Please don't tell my children if I die; tell them that I have disappeared," a CAG member from Shandong told fellow believers. Ever since she was released from detention for her faith in 2012, authorities have been monitoring and harassing her. Even a camera was installed at the gate of her house to surveil her. The woman had no choice but to flee home. In 2016, she started experiencing sharp pain in her stomach but was afraid to seek medical help. Her condition deteriorated sharply in March 2018, but she still refuses to see a doctor. The woman told Bitter Winter that she would have to wait "until the CCP collapses to be examined and treated in a hospital."
Source: Bitter Winter