The Tushita Palace in the ancient Lingyan Temple was destroyed in November last year, after months of rectifications ordered by the local authorities.
by Zhang Feng
According to some sources, the Lingyan Temple (translated as the Temple of the Spiritual Rocks), also known as Jile Temple (the Temple of Ultimate Happiness), in Hebei Province's Shijiazhuang city was built in early Sui Dynasty (581-618). It was renovated during Ming (1369-1644) and Qing (1644-1911) dynasties. In November 2002, the Chinese government approved the temple as a religious activity venue.
The temple's Tushita Palace was built in recent years in the style of traditional Tibetan Buddhist architecture, modeled after the Potala Palace in Tibet—the winter residence of the Dalai Lamas from 1649 to 1959 and a World Heritage Site since 1994. The temple became known as the "Little Potala Palace."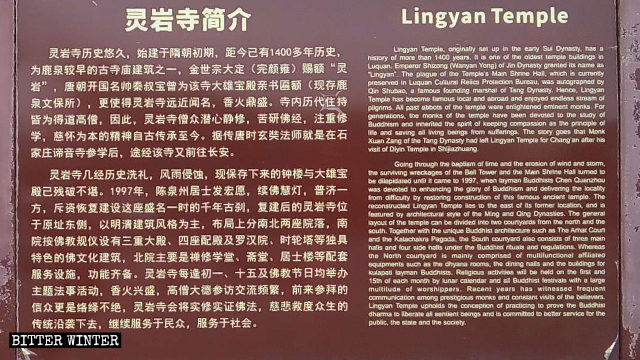 Popular with believers and tourists alike, the Tushita Palace had endless streams of visitors, also from abroad. But amid the suppression of Tibetan Buddhism to prevent its spread, which intensified significantly across China after President Xi Jinping came to power, the palace was not spared.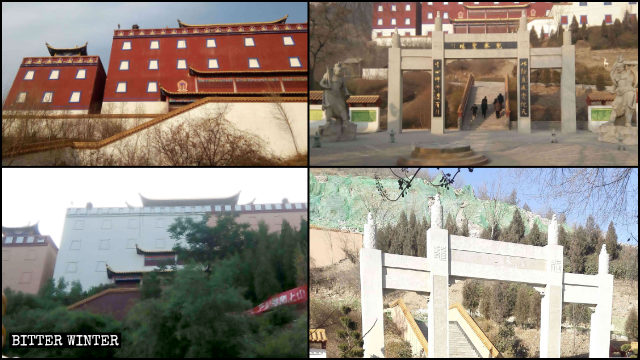 In June last year, the government ordered the removal of the palace's traditional Tibetan trapezoidal false windows and instructed to paint white all walls in customary Tibetan Buddhist saffron color.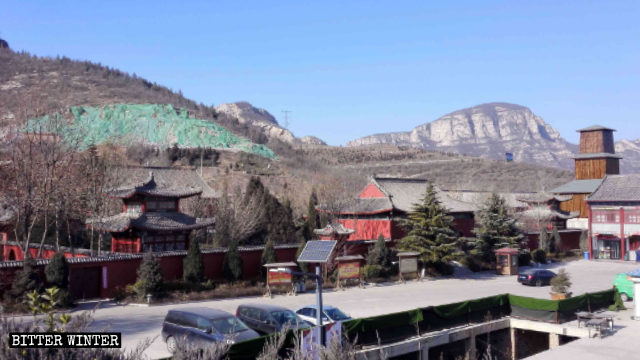 Other traditional Tibetan structures and symbols in the temple were also rectified. Four-corner eaves, traditional to Ming and Qing dynasties, were added to the Kalachakra Stupa, changing its appearance beyond recognition. The Tower of Success was covered with wooden planks almost entirely, and all statues in the temple were demolished or covered. Some buildings were marked with signs, "This building has been confiscated."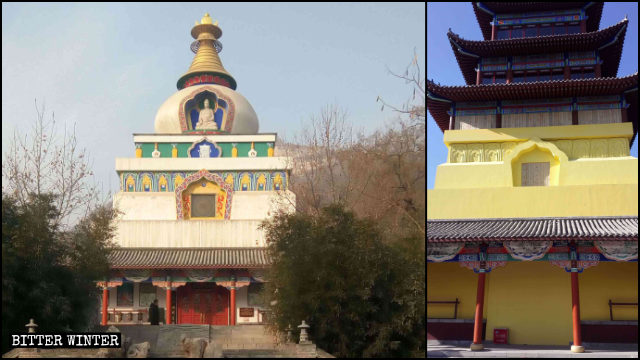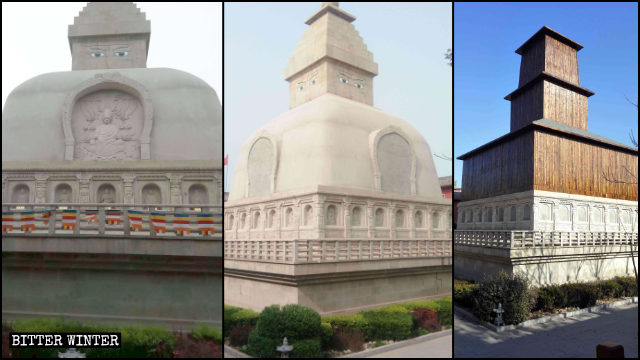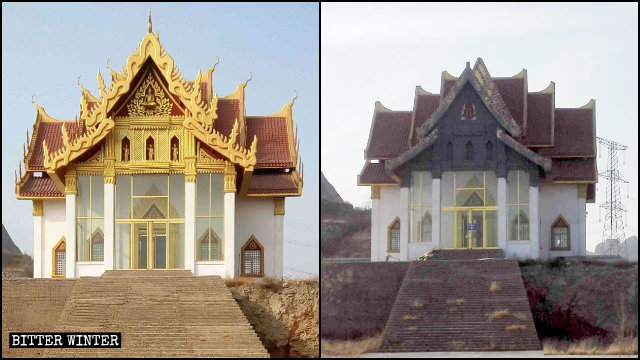 Even after these changes, the authorities were not satisfied. In November, over 100 personnel were dispatched to demolish the Tushita Palace. According to a source, the entire project cost—400,000 RMB (about $ 58,000)—had to be covered by the temple.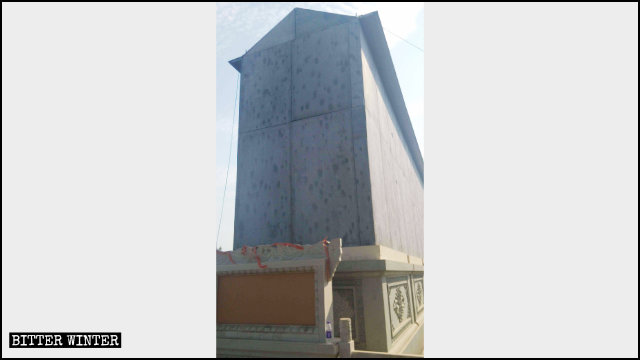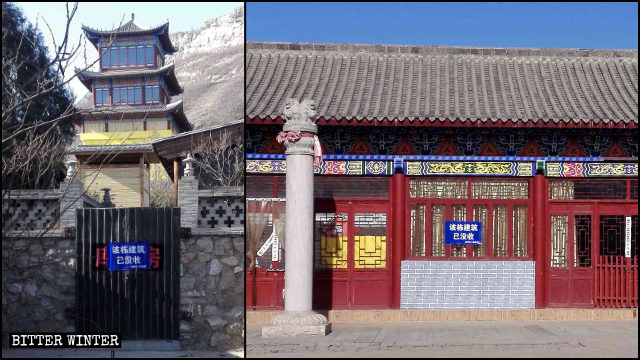 "The government forced us to rectify the temple again and again," a temple member said. "The Little Potala Palace had been painted three times to change its color. In the end, it was turned into a pile of ruins. It's so distressing!"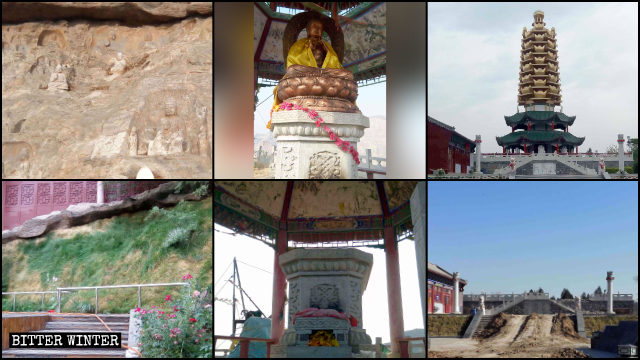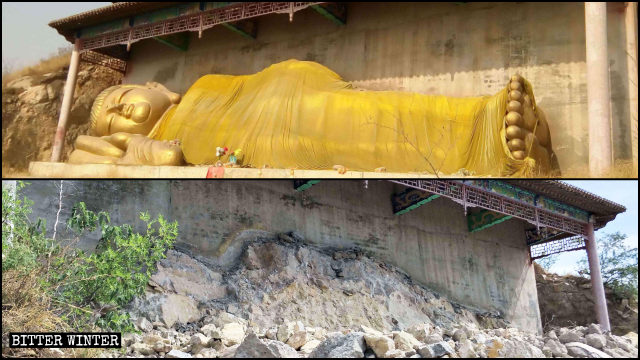 Source: Bitter Winter