Authorities in the southern Chinese province of Guangdong have confined a rights activist to a psychiatric hospital in spite of her appearing to lack any symptoms of mental illness, fellow activists told RFA.
Zhang Qi has been committed to the Guangzhou Baiyun Mental Rehabilitation Hospital in the Baiyun district of Guangdong's provincial capital after being incommunicado for several months.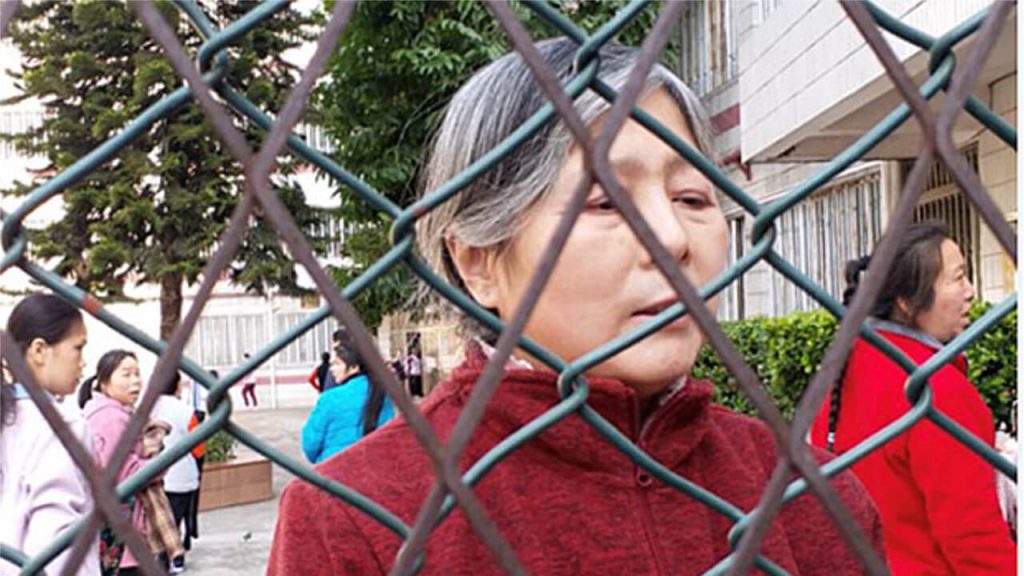 Guangzhou-based rights activist Liang Songqi said he had only recently found out her whereabouts.
"Zhang Qi is a senior member of our circle of rights activists and concerned citizens," Liang told RFA. "We have been unable to contact her since last June, and we continued to look for her."
"In the end, we tracked her down to the Guangzhou Baiyun Mental Rehabilitation Hospital," Liang said. "A few of us went there to talk to her, and we found that she has no mental illness whatsoever."
"I asked her her name, and if she knew who we were, and about her life story, and she answered it all very fluently. Mentally, she's in pretty good shape," he said. "She got very excited when she saw us, and said she had feared she would never get out of there ever again, and never see anyone she knew ever again."
Liang said the activists had gotten into a verbal dispute and minor scuffles with psychiatric staff, who said the government was in sole charge of her "care."
They refused to disclose any information from her medical notes or to say what medications she was being given.
Later, when Zhang's neighbors tried to pay her a visit, they were denied permission to see her, Liang said, vowing to continue to fight for her release.
'Hard to find her'
An employee who answered the phone at the hospital on Friday declined to comment on Zhang's case.
"If you don't know which ward she is on, it'll be hard to find her," the employee said. "Maybe if you were to come to the hospital, you could ask the doctor in charge of the ward."
Despite protections promised by a Mental Health Law passed by China in 2013, the country's medical profession has continued to collude with the authorities in carrying out psychiatric incarceration of critics of the ruling Chinese Communist Party, a rights group has said in a recent report.
An RFA listener surnamed Li from Wuzhou city in the southwestern region of Guangxi said he was detained by the authorities in a mental hospital on the eve of the 19th party congress last October for "political security."
He told RFA's Cantonese Service that he was given two options by police: the police-run detention center or the psychiatric care facility.
"Who are the ones with the real mental illness?" Li, who fell foul of the authorities after protesting corruption in his local government that robbed his family of their basic subsistence payments, told a listener call-in show. "The government are the ones who are really mentally ill."
"Political controls are entering their darkest time in China, and people are now just locked up summarily with no pretense at sticking to the law," he said. "Staying in control trumps everything."
Indefinite detention
The practice of locking up those who challenge the government in mental institutions has become an endemic rights abuse in the country's legal system, and authorities have increasingly used the tactic against rights activists and dissidents as a way of imposing indefinite periods of detention on them without the need for a trial, according to the Civil Rights and Livelihood Watch report.
The Mental Health Law was aimed at protecting mental health service users from misdiagnosis and involuntary medical treatment in China's state-run psychiatric hospitals.
But the use of state psychiatric institutions to restrain critics of the ruling Chinese Communist Party is still widespread, according to the Hubei-based group's annual report for 2017.
"The widespread and persistent creation of "psychiatric patients" by the Chinese authorities not only constitutes a grave violation of international human rights conventions, but also violates the provisions of the Chinese Constitution, Criminal Law and Mental Health Act that respect the protection of civil rights," the group said.
"The Chinese authorities will continue to create enemies of the people under the stability maintenance regime, and continue their creation of a human rights catastrophe in mental health," it said in a Feb. 14 report.
It said official power has become a tool for those in power to safeguard their own interests at the expense of ordinary citizens, and called for constitutional reforms to protect the rights of citizens.
Source: Copyright © 1998-2016, RFA. Used with the permission of Radio Free Asia, 2025 M St. NW, Suite 300, Washington DC 20036. https://www.rfa.org.