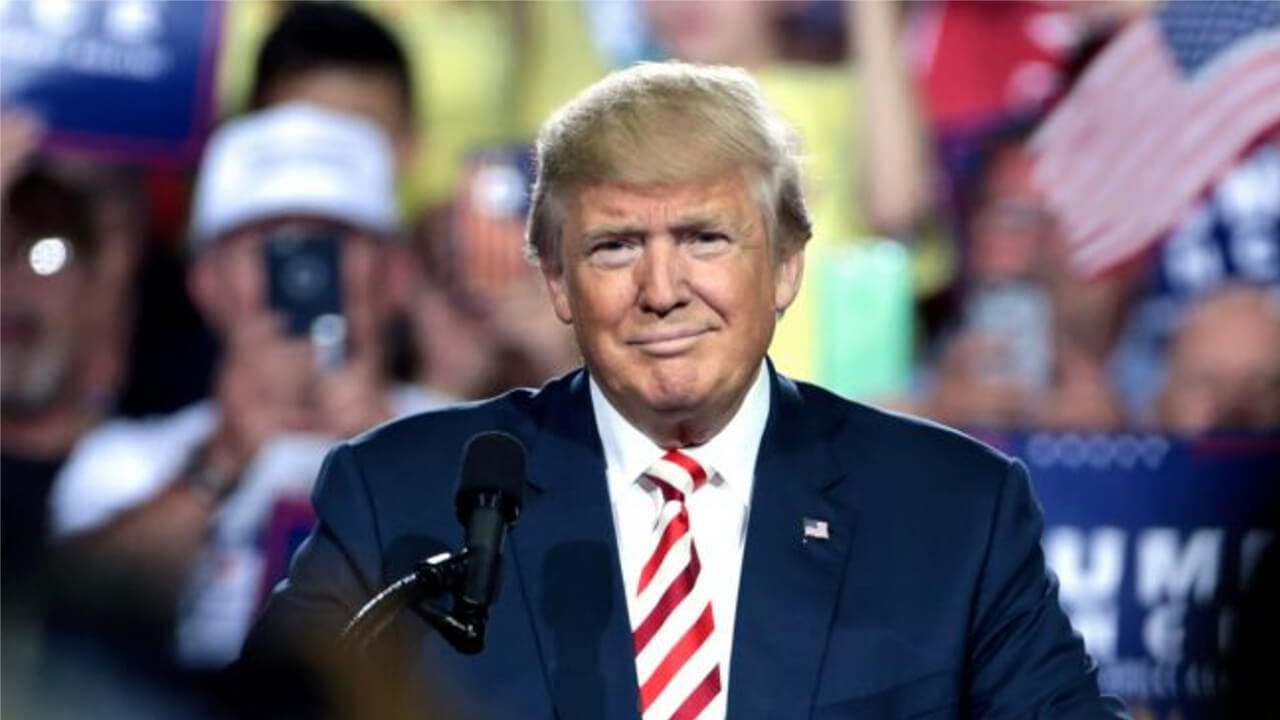 U.S. President Donald Trump on Wednesday signed a bill which requires an annual review of Hong Kong's human rights situation and related trade status, and would apply sanctions against officials linked to rights abuses in the city.
Trump signed the Hong Kong Human Rights and Democracy Act a week after the legislation cleared the House of Representatives 417-1 in a show of support for Hong Kong after months of pro-democracy protests.
"I signed these bills out of respect for President Xi, China, and the people of Hong Kong," Trump said in a statement.
"They are being enacted in the hope that Leaders and Representatives of China and Hong Kong will be able to amicably settle their differences leading to long term peace and prosperity for all," the president wrote.
A separate statement from the president said that "certain provisions of the Act would interfere with the exercise of the President's constitutional authority to state the foreign policy of the United States."
"My Administration will treat each of the provisions of the Act consistently with the President's constitutional authorities with respect to foreign relations," he said.
The Hong Kong Human Rights and Democracy Act, a bill introduced in June by Senator Marco Rubio and Chris Smith, co-chairmen of Congressional Executive Commission on China, would revise current U.S. policy since Britain handed the city to China in 1997.
U.S. policy treats Hong Kong separately from the rest of China in trade, investment, commerce, and immigration—based on Beijing's pledge to give the territory a high degree of autonomy under the "one country, two systems" model.
The new act would require the U.S. State Department to report annually to Congress whether Hong Kong is "sufficiently autonomous from China" to justify keeping the city's distinct trading status, and whether China has "eroded Hong Kong's civil liberties and rule of law," as protected by the city's Basic Law.
The bill, if enacted, will also enable the U.S. to freeze the assets of, and refuse visas to, officials deemed responsible for human rights violations in the city.
"Without question, the American people support the people of Hong Kong, and this law makes that abundantly clear to Hong Kongers, the international community, and the Chinese Communist Party," said Senators Jim Risch, chairman of the Senate Foreign Relations Committee.
"The Hong Kong Human Rights and Democracy Act is an important step forward in holding the Chinese Communist Party accountable for its erosion of Hong Kong's autonomy and its repression of fundamental human rights," he said in a statement.
Rubio applauded Trump for signing the act, which he said gave Washington "new and meaningful tools to deter further influence and interference from Beijing into Hong Kong's internal affairs."
He noted a vote Sunday in which pro-democracy candidates won more than 80 percent of Hong Kong District Council seats after a record three million voters turned out in a ringing endorsement of the broader aims of the pro-democracy movement following four months of street protests.
"Following last weekend's historic elections in Hong Kong that included record turnout, this new law could not be more timely in showing strong U.S. support for Hong Kongers' long-cherished freedoms," said Rubio.
When the bill passed the House last week, China said it "strongly condemns and resolutely opposes it."
"This bad behavior of the United States doesn't only harm China's interests, but also undermines key interests of the United States in Hong Kong," the foreign ministry said on Nov. 20.
Source: Copyright © 1998-2016, RFA. Used with the permission of Radio Free Asia, 2025 M St. NW, Suite 300, Washington DC 20036. https://www.rfa.org.