ADHRRF – According to reliable sources, the Chinese Communist Party (CCP) issued a document in 2018 about completing a full-scale investigation and crackdown on Christians across the country within one year. In order to cooperate with the CCP's crackdown, the government of Yiyang county, Luoyang city, Henan province adopted comprehensive monitoring of all local Christians and ordered them to tear off the couplets about believing in Jesus and remove the tiles with the word "Immanuel."
On February 25, a village cadre in Yiyang county warned Mr. Wei (69) and his wife, "You must remove the word 'Immanuel' as quickly as possible, or you won't receive subsistence allowance." After hearing this, two elders were afraid that the subsistence allowance would be canceled, so they had to climb up a ladder to remove the tiles with "Immanuel." Their son said indignantly, "The government now is such a bastard. They don't pay attention to those things they should but meddle with those they shouldn't."
On March 2, a village party secretary of another village in Yiyang county said to the public in the village square, "Currently, the number of Christians is increasing and has even grown larger than that of the CCP members. If it is not stopped, who will follow the Communist Party? This time, both Christianity and house churches will be investigated; all the words of 'Immanuel' on the doors shall be removed; though not all the churches will be demolished, some left as the product of culture, all the crosses must be torn down."
Christian Mrs. Gao said that around 9 a.m. on March 4, she saw two persons led by the new village party secretary smashing the tiles with "Immanuel" on the door of the vice village party secretary's house. The new village party secretary said to him, "National policy does not allow party members to believe in God. We party members must play a leading role. The government specified that those who carry out the removal before 10th of this month will be rewarded with 1000 yuan and those who fail to do so will be fined or detained."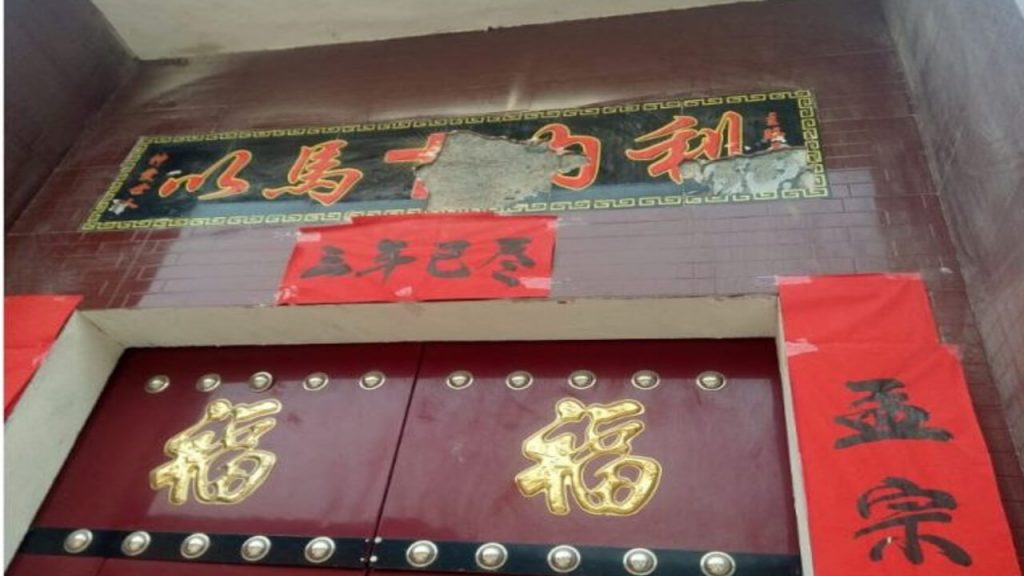 At 10 o'clock on the morning of March 6, Christian Ji Li saw the village party secretary with some people come to Christian Wu's house and warn: "Remove the 'Immanuel' on your gate quickly!" At 8 a.m. the next day, they came to Wu's once again to order and supervise the removal of tiles with "Immanuel." Wu had no choice but to climb up the ladder and smash the tiles with a hammer. This group of people didn't leave until they saw the tiles with "Immanuel" broken.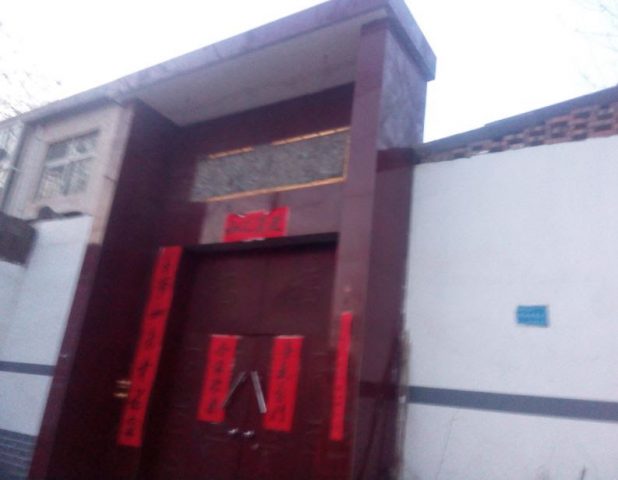 A local cadre disclosed that the government labels Christianity as a cult, conducts a thorough investigation of Christians from the county to the villages and reports the profiling to the superiors, planning to arrest and sentence a group of Christians.
Another source said that the authorities use various means to suppress and restrict Christians, attempting to weaken religious forces gradually and achieve their goal of completely banning religious beliefs. The CCP is afraid of causing insuppressible unrest, if measures are taken directly to eradicate religions.