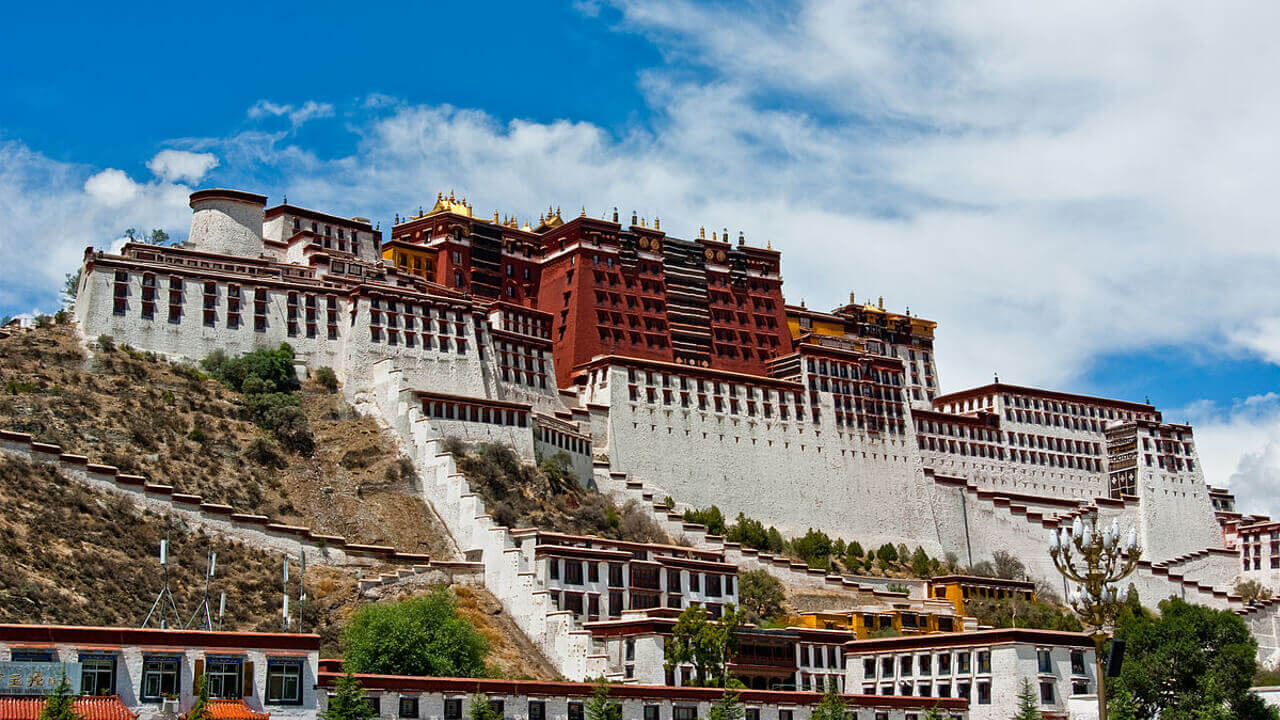 A Tibetan man making his first visit to Tibet's regional capital Lhasa returned home earlier than planned this week after encountering police checkpoints and restrictions on his movements in the city, a popular destination for pilgrims from across Tibetan areas of China.
"My original plan was to stay much longer," the man told RFA's Tibetan Service, speaking on condition of anonymity.
But after arriving at the Lhasa train station, the native of northwestern China's Qinghai province was forced to hand over his personal ID for a temporary permit before being allowed to enter the city, the man said, adding, "Without this, you cannot even stay overnight in the hotels."
"The next morning, when I went to visit the Jokhang Temple, I could see Chinese police stationed everywhere. They search and frisk pilgrims one by one at several checkpoints before allowing them anywhere near the Barkhor," the man said, referring to an inner ring road and market area in the city's Old Town.
In the Barkhor and in front of the Potala Palace, winter home of Tibet's exiled spiritual leader the Dalai Lama, "large crowds of people were milling around, and I saw battalions of armed Chinese police patrolling every corner and street of the city," he said.
"After seeing this heavy security presence in Lhasa I couldn't bear it any longer, and I left the place much sooner than I had intended," he said.
China regularly blocks travel to Lhasa by foreign visitors and Tibetans living in western Chinese provinces during important political gatherings in Beijing and especially in March, a month of politically sensitive anniversaries.
On March 10, 1959, Tibetans in Lhasa rose up in protest of Beijing's tightening political and military control of the formerly self-governing Tibetan region, sparking a rebellion in which thousands were killed.
And in March 2008, a riot in Lhasa followed the suppression by Chinese police of four days of peaceful Tibetan protests and led to the destruction of Han Chinese shops in the city and deadly attacks on Han Chinese residents.
The riot then sparked a wave of mostly peaceful protests against Chinese rule that spread across Tibet and into Tibetan-populated regions of western Chinese provinces.
Hundreds of Tibetans were detained, beaten, or shot as Chinese security forces quelled the protests, sources said in earlier reports.
Reported by Kunsang Tenzin for RFA's Tibetan Service. Translated by Dorjee Damdul. Written in English by Richard Finney.
Source: Copyright © 1998-2016, RFA. Used with the permission of Radio Free Asia, 2025 M St. NW, Suite 300, Washington DC 20036. https://www.rfa.org.