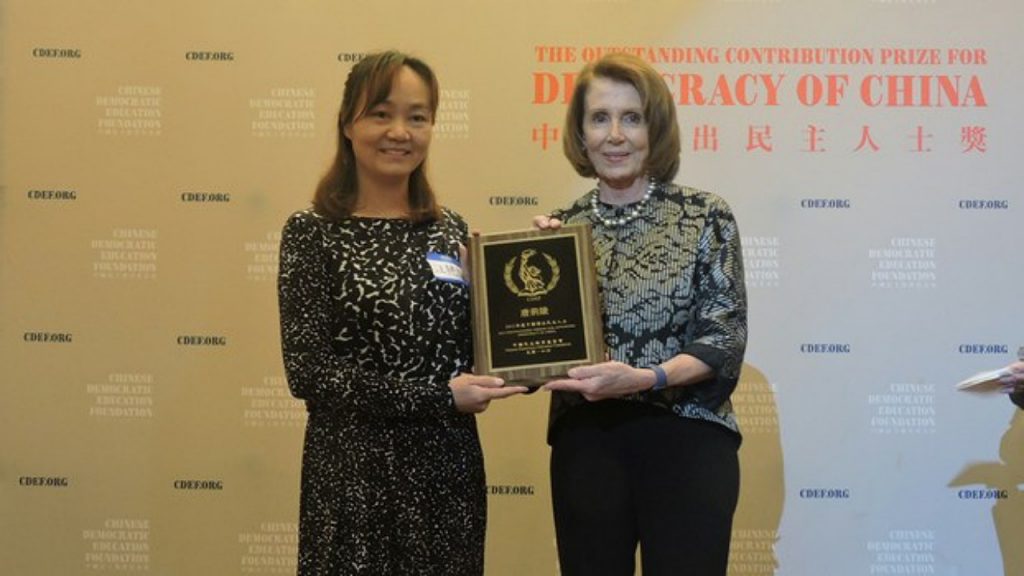 Angry parents in the eastern Chinese province of Jiangsu clashed with officials and police last week, after 145 children got sick from expired vaccines.
The victims, who range in age from three months to four years, suffered fever, skin rashes, facial paralysis and deafness, among other symptoms.
Wang Yanfang, the U.S.-based wife of jailed human rights lawyer Tang Jingling, who once represented the victims of tainted and fake vaccines, said the problem hasn't gone away.
She added that there are fewer channels of redress for victims following a nationwide crackdown on rights lawyers since 2015.
"Such cases are very risky and impossible to win, and lawyers could lose their licenses if they take them on," she said.
"Tang Jingling had been working on a case like that, but the cases failed to make the government take the problem of harmful vaccines seriously," she said.
"There were no further investigations into those responsible," said Wang, adding, "If the case had been rigorously investigated, then this incident wouldn't have happened today."
"It is really ridiculous," she said.
"The help that a lawyer offers to their clients affects each family, including the health of the children; their lives and their safety," said Wang, adding, "Under the law, we need people to carry out such duties. In a normal situation, they should win approval for doing these things."
"But progress on the rule of law has been reversed, and the people who break the law are getting more and more out of control," she said.
"The issue of fake and tainted vaccines is getting more and more serious, and yet it's still the same people making those fake vaccines," said Wang.
"Instead of being regarded as a defender of the law, [my husband] has now become a person who violates the law," she said.
"This society doesn't care about the law at all," Wang said.
"Just as Tang Jingling said in court, the courts don't uphold the law, nor any kind of legal justice, because upholding justice and the law requires everyone to abide by it," she said.
"If Tang Jingling were still able to be a lawyer, he would have continued to fight for the victims of fake and tainted vaccines," she said.
"But while another fake vaccine comes to light in Jiangsu, he is stuck in prison."
Reported by C.K. for RFA's Mandarin Service. Translated and edited by Luisetta Mudie.
Source: Copyright © 1998-2016, RFA. Used with the permission of Radio Free Asia, 2025 M St. NW, Suite 300, Washington DC 20036. https://www.rfa.org.