ADHRRF — "Glory to Hong Kong," the new "national anthem" of Hong Kong's protesters, was sung in different places across the city in the past several weeks. On the eve of the International Day of Democracy, it was also heard in the streets of the Netherlands, over 9,000 kilometers away from Hong Kong.
At 3 p.m. on September 14, Hong Kong Solidarity Promotion Event in the Netherlands, initiated via social platform online, was held at the Rai Amsterdam Convention Centre. On that day, the attendants dressed themselves in black with white face masks to show their support for Hong Kong protest against extradition law amendment bill.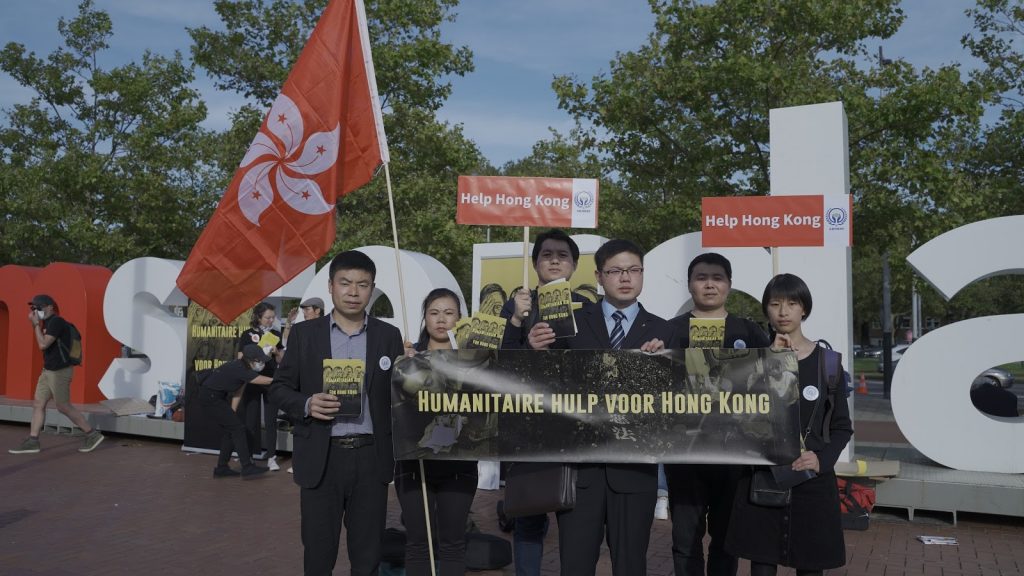 The anti-extradition bill protest broke out as Hong Kong people objected to the persistent introduction of extradition law amendment bill proposed by the Hong Kong government in spite of the popular will. From the outbreak on June 9 till now, the large-scale demonstration movement has lasted for more than 100 days, during which it has evolved into Hong Kong people's battle for democracy and defence of freedom.
Hong Kong Solidarity Promotion Event in the Netherlands gathered people in the hope of promoting, with this event, to the world that, despite the announcement of Hong Kong's leader Carrie Lam to formally withdraw the extradition bill, Hong Kong's protests are not over yet, and the crisis has not been overcome concerning democracy, freedom of speech, and safety of civilian Hongkongers, It still requires the international community to put pressure on the government of Hong Kong and that of Beijing.
During the event, the attendants chorused the song "Glory to Hong Kong," which units Hong Kong's protesters together. Additionally, they distributed flyers to passers-by to disseminate information about the humanitarian crisis faced by Hong Kong people and their five demands, which are the formal withdrawal of the extradition bill, amnesty for arrested protesters, retraction of the "riot" characterisation, establishment of an independent commission of inquiry into police brutality, and universal suffrage for all lawmakers and the chief executive elections. The event called for more attention to Hong Kong movement for democracy, and for humanitarian aid to Hongkongers.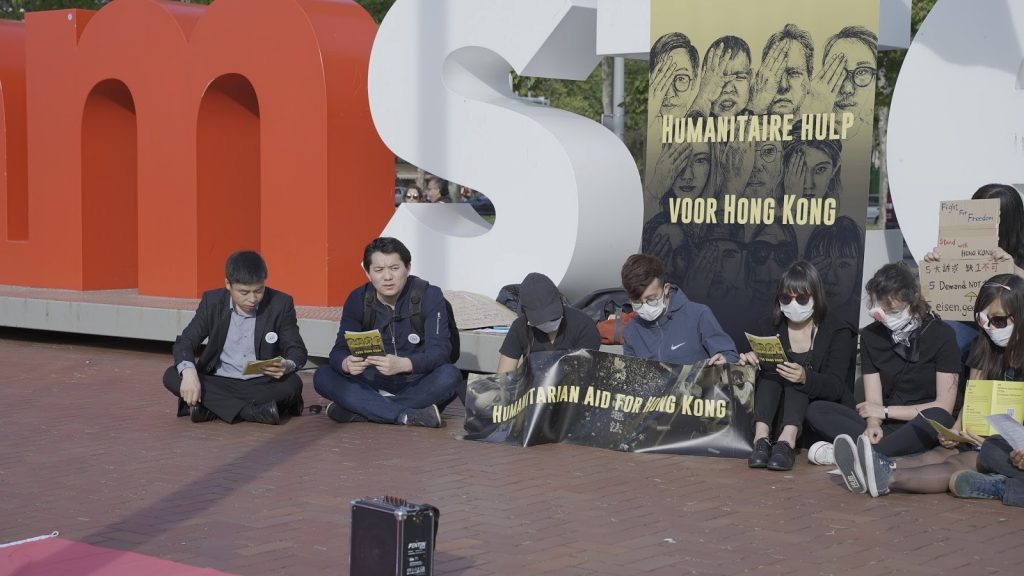 Yan Cheng, a volunteer from the Association for the Defense of Human Rights and Religious Freedom (ADHRRF) attended this event. He has been living in the Netherlands for more than 4 years. He said in the interview that the strong protest of Hong Kong people shows what the CCP's autocratic rule has brought to people is panic and fear, and proves that dictatorship cannot win people's hearts.
Yan said, only after 22 short years of the handover of Hong Kong, the CCP has extended its evil hands to the last land of freedom in China in an attempt to destroy the "one country, two systems" principle, which is strongly rejected by Hong Kong people as well as people all over the world.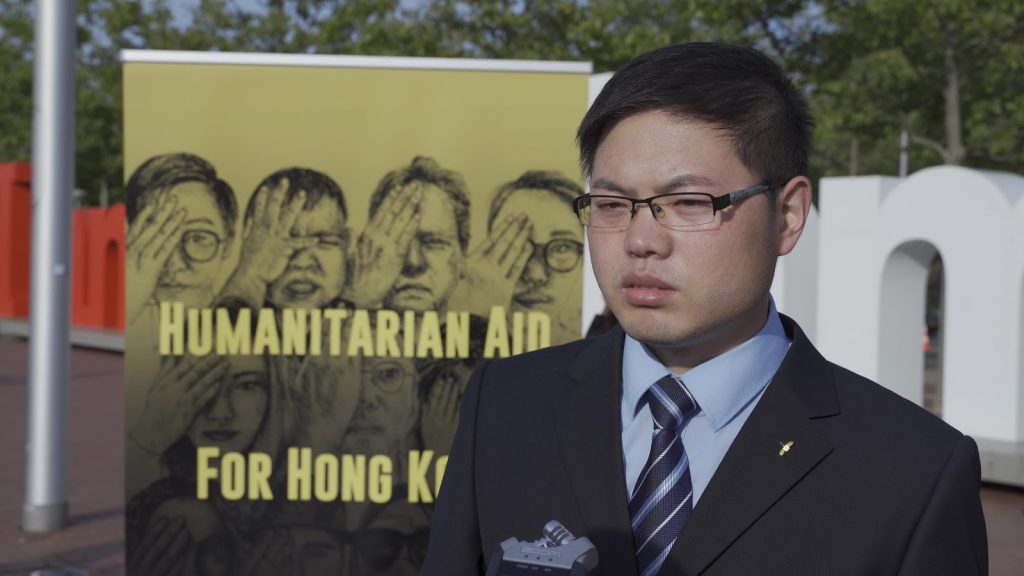 Wang Shuang, another volunteer from ADHRRF said, "It is the most dire moment for Hong Kong. Where there is oppression, there is resistance; where there is an autocratic rule, there is a fight."
She appealed, "The resistance of Hong Kong people represents a declaration of war of people aspiring to freedom against dictatorship. I hope more people and more organizations can, like the attendants present today, stand up to support Hong Kong and say 'No' to the tyranny of the Chinese Communist Party."