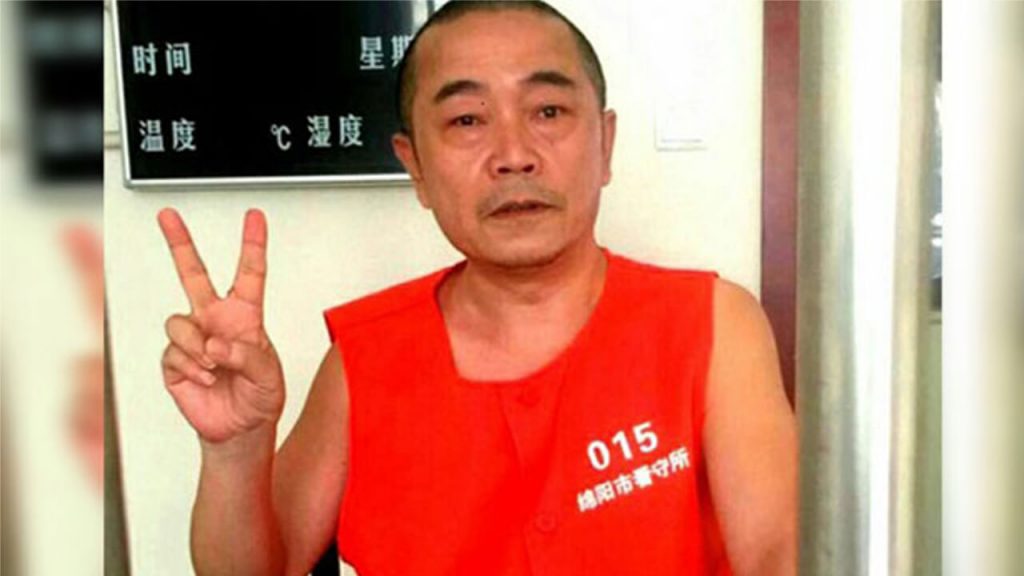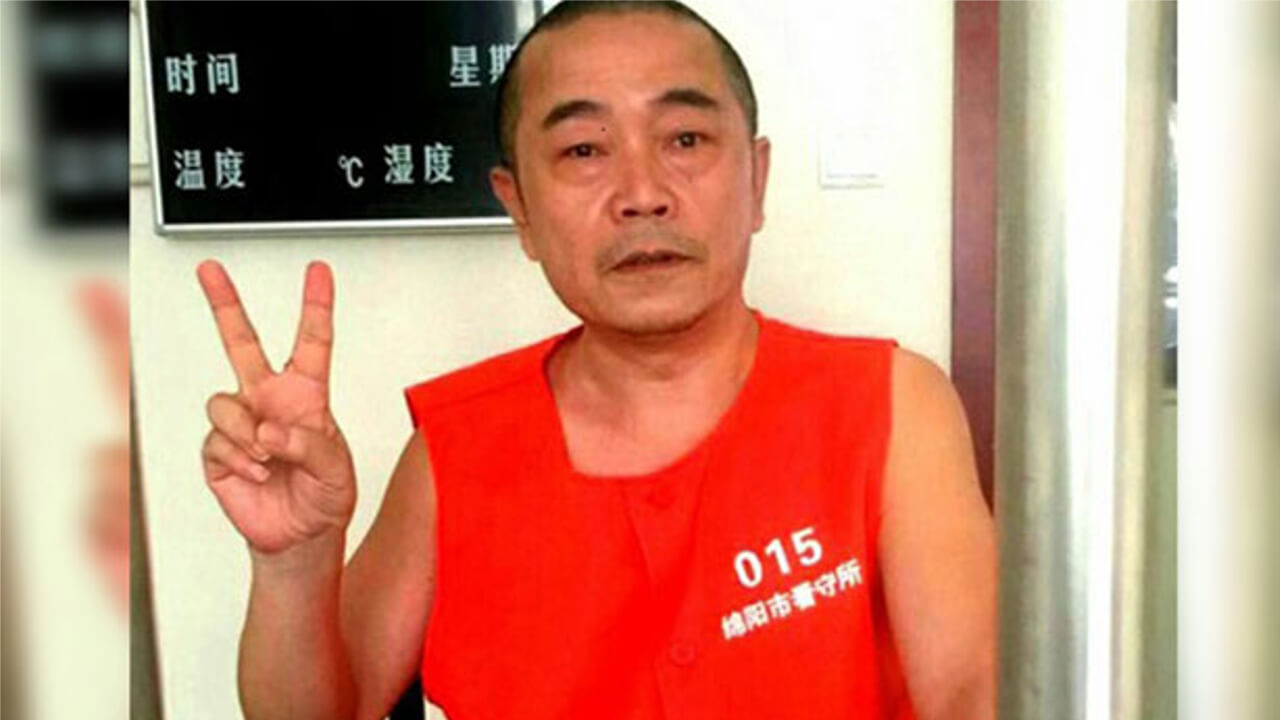 Authorities in southwestern China's Sichuan province have moved to try a prominent rights activist on state secrets charges following multiple delays to his case after losing a key member of his defense team, and amid growing concerns for his health and personal safety.
Huang Qi, 54, who founded the Tianwang rights website, was formally arrested by the state prosecution office in the provincial capital Chengdu in December 2016 on charges of "illegally supplying state secrets overseas."
He has been held in the police-run Mianyang Detention Center for more than a year, sparking fears that he may be subjected to torture or mistreatment as police try to elicit a "confession" from him.
Now, his case has now been sent to the Mianyang Intermediate People's Court, paving the way for a trial, his 83-year-old mother Pu Wenqing told RFA.
"I called up the Mianyang case management center myself to try to find out the situation with Huang Qi's case," Pu said. "The employee there told me that the case had been transferred to the Mianyang court on Jan. 18."
Huang's lawyer said in December that he is in "alarmingly" poor health, with a creatinine level, a marker of kidney function, of 252, partly the result of severe beatings sustained while in detention.
Pu has described the attacks on Huang as premeditated and planned by the detention center.
Pu said she remains very worried that her son could be further tortured or mistreated while in the detention center, and is currently applying for him to be released on bail.
"The thing that really worries me is his health problems," she said. "I am really worried that Huang Qi may die in prison, like Liu Xiaobo and Yang Tianshui did," Pu said.
Activists say the ruling Chinese Communist Party appears in recent years to be deliberately accelerating the deaths of political prisoners.
Dissident writer Yang Tianshui died last November at the age of 56 while serving a 12-year prison term for subversion after contracting an aggressive form of brain cancer.
Lawyer barred
Yang, whose birth name was Yang Tongyan, died in the last year of his sentence in Nanjing Prison in the eastern province of Jiangsu following the diagnosis of a brain tumor on Aug. 12.
Nobel peace laureate and political prisoner Liu Xiaobo died last July, just weeks after being diagnosed with late-stage liver cancer, and repeated requests from his family to seek medical treatment overseas were ignored.
Huang recently lost his defense attorney Sui Muqing, whose license to practice law was revoked last month after he took on a number of politically sensitive cases, including Huang's.
Pu said Sui's willingness to speak out on behalf of his client could have been a factor in the loss of his license.
"Sui is a conscientious and hard-working lawyer who visited Huang Qi three times, and wrote about it every time online," she said.
"Now he can't go and visit him because he has lost his license, and now we have no way of knowing his health status, whether or not they are still beating him up, not giving him his money, or torturing him," she said.
Pu said she has hired another rights attorney, Liu Zhengqing, to join Liu Jinglin in representing Huang.
Li told RFA that Huang's health is very unstable, but that he is in a reasonably cheerful frame of mind.
"The Mianyang state security police brought a psychologist to visit Huang Qi, to try to persuade him that it was in his best interest to confess to the charges against him, that he would get a more lenient sentence," Li said.
"Huang Qi asked to see his credentials as a psychologist, and evidence of which organization had sent him there, but he didn't have any," Li said. "The state security police also tried to get Huang Qi to persuade his co-defendants … to confess, but he refused to do that."
"He said that the whole affair was trumped-up, so why would he want to confess?"
Huang has already served a sentence of three years in prison from November 2011 after launching an investigation into shoddy school construction blamed for thousands of deaths during a massive 2008 earthquake.
Source: Copyright © 1998-2016, RFA. Used with the permission of Radio Free Asia, 2025 M St. NW, Suite 300, Washington DC 20036. https://www.rfa.org.