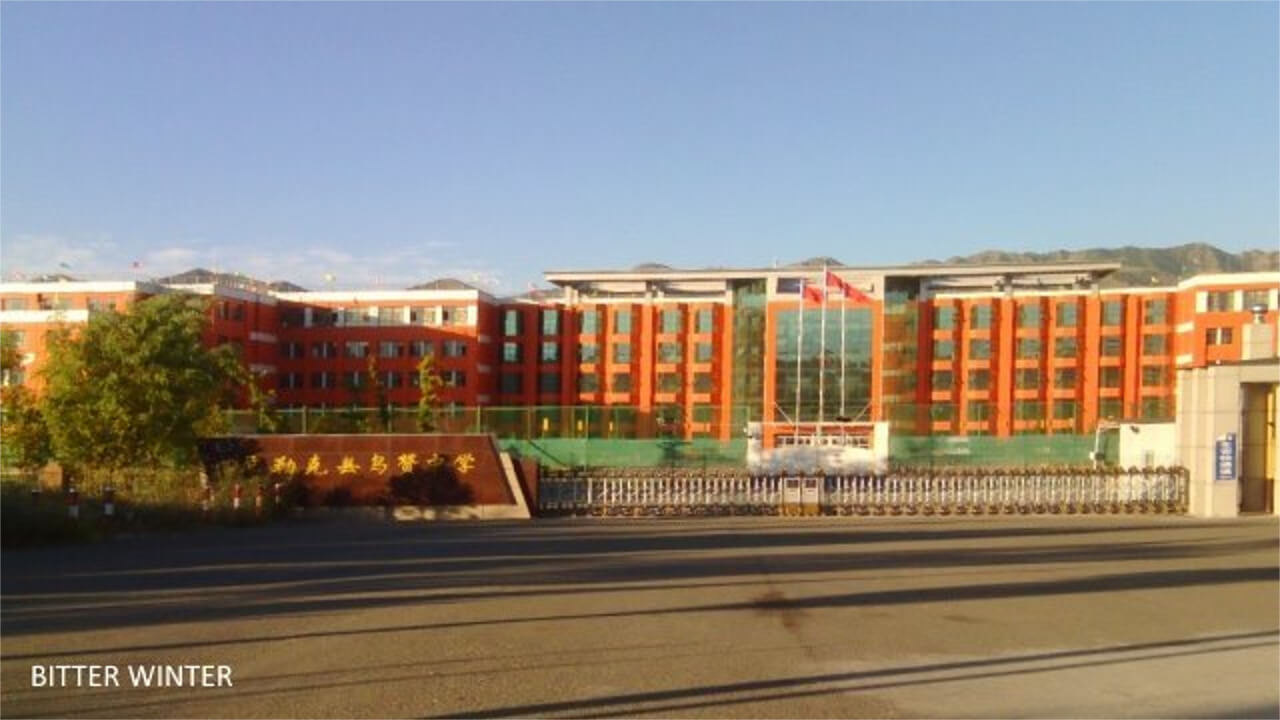 A middle school in Xinjiang's Yining city has been transformed into a camp by the authorities.
As the authorities continue to detain hundreds of Muslims in Xinjiang, they have been constrained for places to hold these detainees.
And so, as of March 25, the Wuzan Middle School in Yining has been converted into a "transformation through education" camp. Currently, more than 10,000 are held at the school, where they study Mandarin. According to an inside source, several imams and other ordinary Muslim citizens are held up at this camp.
The students, in turn, have been transferred to other schools such as the Mongolia Middle School and the Wujin Senior High School to continue their studies.
However, the building remains unchanged from the outside and for a casual observer, it would still appear to be a school for students. Unlike other camps that are guarded by armed police officers, this one has a guard post set up at its entrance. There is another guard post further inside, however, which is over five stories high. Surveillance cameras have been set up across the premises, in addition to these posts.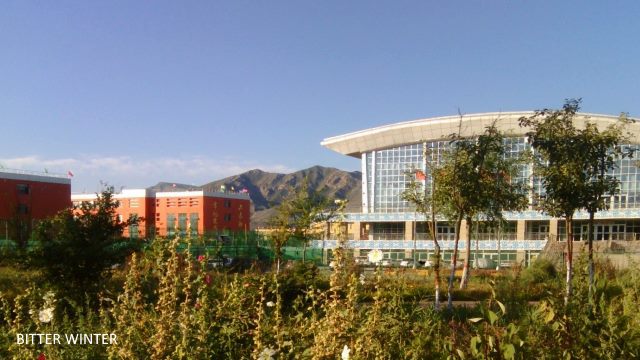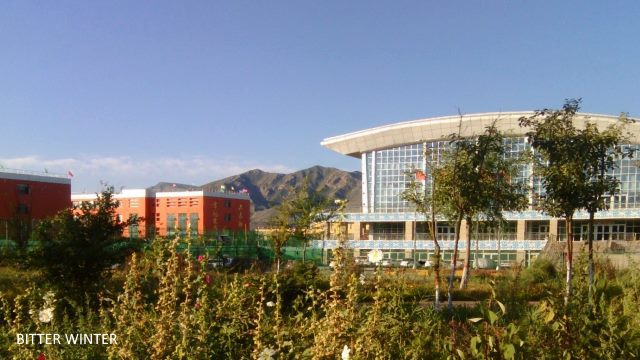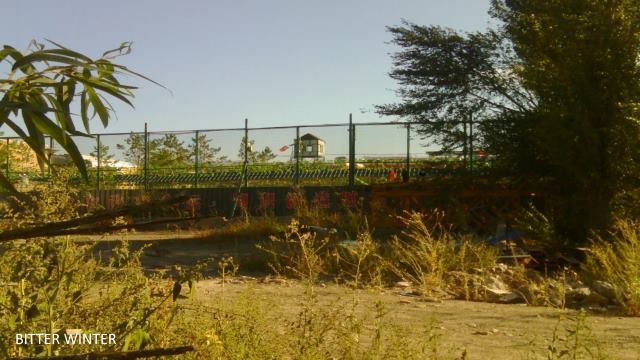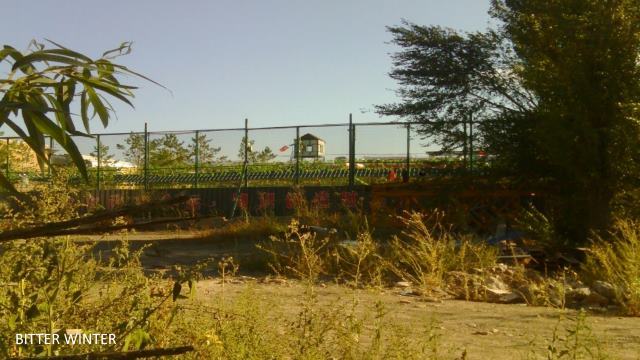 Photos were taken in August of 2018
Source: BITTER WINTER / Li Zaili