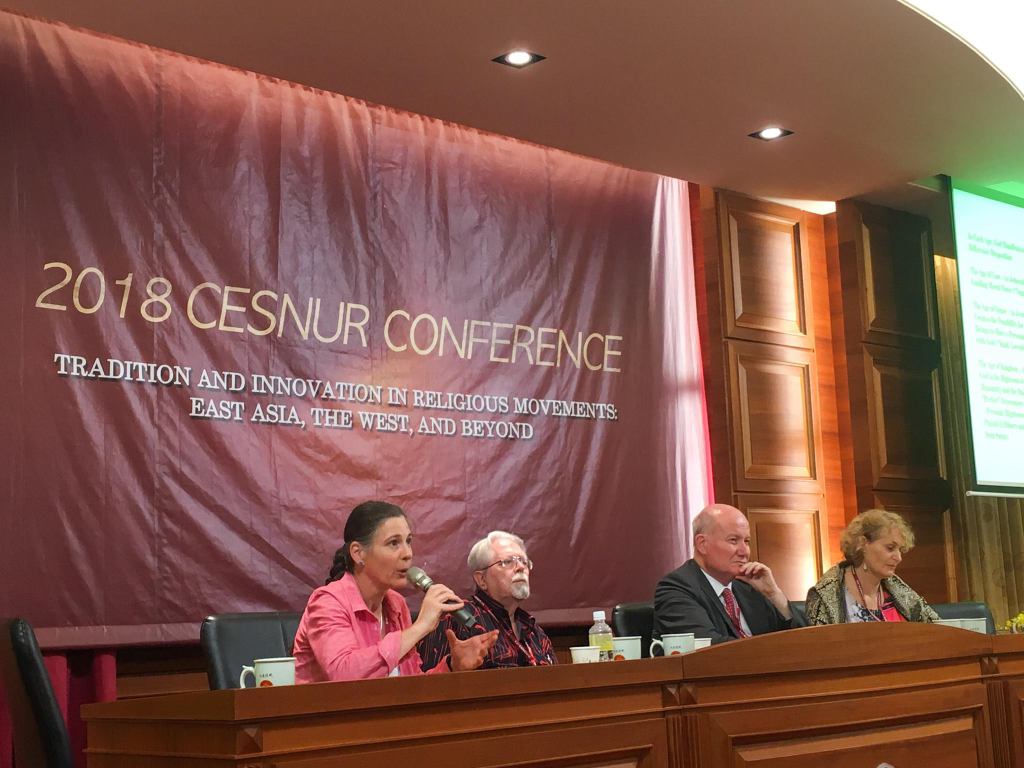 Source: Direct reports from NGOs
On June 20, 2018, during the yearly conference of CESNUR, the Center for Studies on New Religions, which is taking place in Nantou, Taiwan, Professor Massimo Introvigne, editor-in-chief of Bitter Winter reviewed the scholarly literature on fake news, and analyzed the campaign of fake news organized by the Chinese Communist Party (CCP) to justify the persecution of The Church of Almighty God (CAG), a Chinese Christian new religious movement. Introvigne called attributing to the CAG the homicide of a woman in a McDonald's diner in Zhaoyuan in 2014, which was in fact perpetrated by a different movement with a similar name, "the mother of all fake news."
The session on the CAG at the CESNUR conference also included presentations by American scholar, Professor Holly Folk, on why the CAG should indeed be called a "Christian" new religious movement, and by Rosita Šorytė, President of the International Observatory of Religious Liberty of Refugees and deputy editor of Bitter Winter, on why the reasons normally advanced for denying refugee status to CAG's asylum seekers are wrong.
During the session, it was also announced that in the morning of June 20, the respected London law firm Obaseki & Co Ltd filed a complaint with the United Nations Working Group on Arbitrary Detention, denouncing the cases of two members of the CAG who were arrested and sentenced in China for no other reasons than being active in the CAG. Obaseki observed that the crime punished by article 300 of the Chinese Criminal Code, of "using a xie jiao," a term whose correct translation is not "evil cults" but "heterodox teachings," which is interpreted by Chinese courts as "being active in a xie jiao" in any capacity, is a "crime of conscience." CAG members are detained for the sole crime of practicing and spreading their religion, which is part of their religious liberty.
Also on June 20, Mr. Thierry Valle spoke at the Human Rights Council of the United Nations on behalf of his own organization, CAP-LC, an ECOSOC-accredited NGO, and several other NGOs, denouncing both the fake news and the persecution of the CAG. Mr. Valle observed that the cases of arbitrary detention of members of the CAG in China, on which his organization has received documents, are indeed in the hundreds.
Source: BITTER WINTER