House churches throughout China are pressured to stop gatherings and join state-run churches, as religious activities outside them, even at home, are prohibited.
by Wang Yichi
Over a dozen house church venues suppressed in Zaozhuang city
From September to December 1 last year, at least 15 charismatic house church venues in Zaozhuang, a prefecture-level city in the eastern province of Shandong, were subjected to crackdowns, resulting in congregations being dispersed.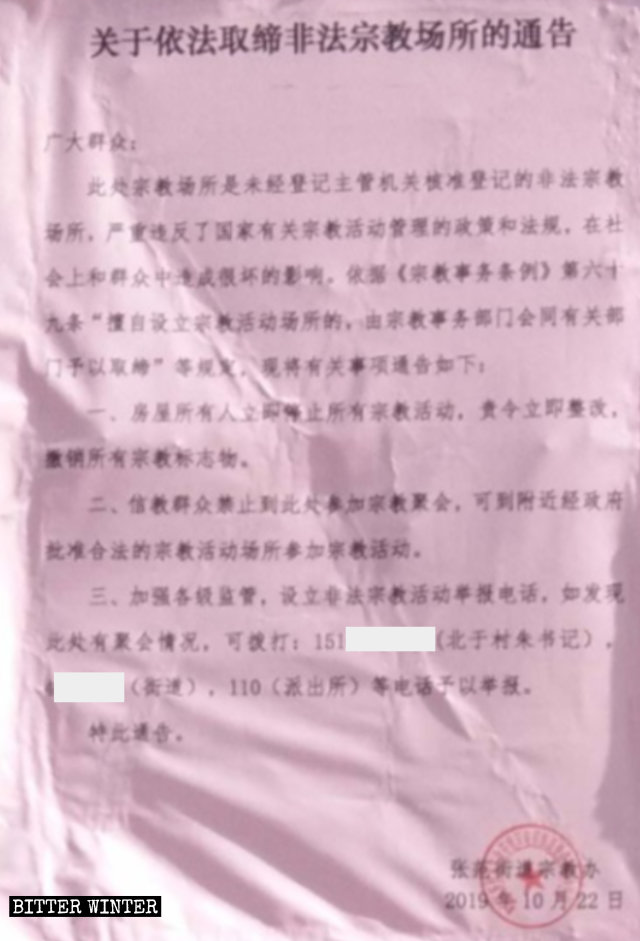 A meeting venue in the city's Taierzhuang district was cleared out in early November. According to a congregation member, six police officers raided the venue and forcibly tore down religious paintings. They put furniture and other church valuables on a truck and took them away for burning.
Local government officials closed down a meeting venue in Zhangfan town, administered by Zaozhuang's Xuecheng district, threatening to arrest and imprison believers and impose fines up to 5o,000 RMB (about $ 7,000) if they continued congregating.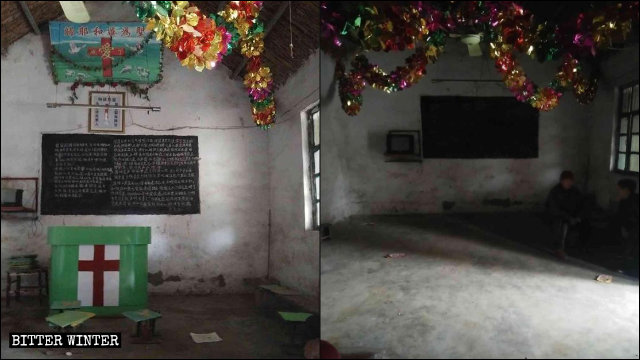 Multiple venues raided and shut down in Henan Province
In late October last year, officials from the Pingdingshan city's Weidong district in the central province of Henan stormed into a house church venue, smashing down its door. They then confiscated religious books and other items and closed down the venue.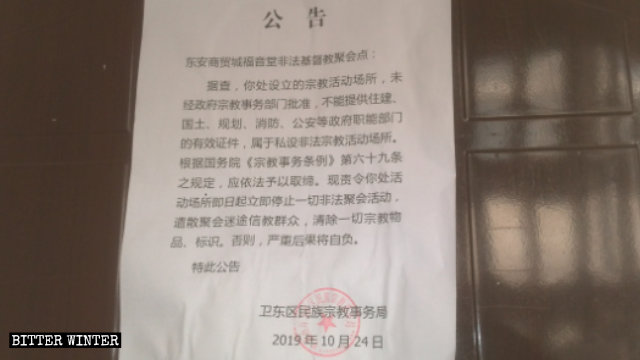 According to a source, officials berated the person in charge of the church that it is illegal to have religious gatherings in venues which are not approved by the government, and that the "religious freedom can only be practiced with the government's permission." The officials also showed him a list of arrested house church believers and fines imposed on them, threatening the person in charge not to hold meetings again.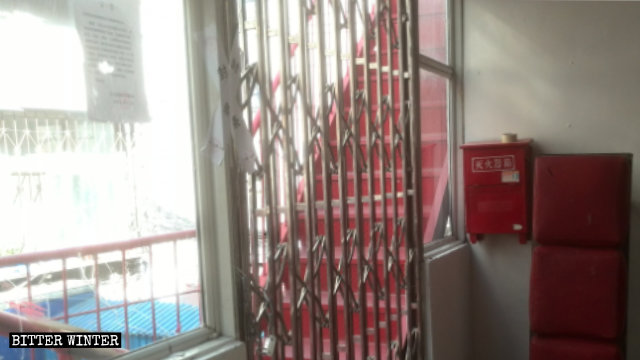 On October 29, five police officers stormed into a house church meeting venue in Pingdingshan's Lushan county. They scolded the congregation that "Jesus is a God of western countries," and if they want to have religious faith, they have "to believe in a God of China." The officers then took photos of all nearly 70 believers, confiscated Bibles, and dismantled the cross.
After receiving a tip-off about a house church meeting venue in the county, on May 21, a government official climbed over the wall into the courtyard of the house and pried open the door to let in other officials. They raided the venue, tearing down religious couplets and images. The officials then confiscated Bibles, hymnbooks, and other church valuables, and closed down the site.
On September 15, more than 20 government officials raided and shut down a house church venue in Henan's Hebi city. A local believer explained to Bitter Winter that the place of worship was built to accommodate elderly churchgoers for whom going to the nearest Three-Self church was becoming a challenge. "Several nearly fell into the river on the way once," the believer explained. "This simple venue was built for their safety and convenience, but now it has been shut down. Where are they supposed to worship?"
Believers harassed for praying with a dying man at home
As the persecution of people who practice their faith outside government-approved places of worship is reaching unprecedented levels, religious activities at home are now also regarded as illegal. Even praying with a dying fellow churchgoer by his bed is not allowed and can be punishable.
When members of a Three-Self church in Henan's Zhoukou city learned that one of their congregation members has gotten seriously ill, they immediately went to his home to show their support and offer help. Since September 2018, they would often visit the man in his seventies to console him and pray together.
After officials from the local government found out about the visits, they started harassing the believers, warning them that "religious gatherings without permission is against the law." On March 11, 2019, more than a dozen officials stormed into the believer's home. In his living room, they found religious paintings and books, which they took outside and burned. The officials ordered the family to get rid of other remaining religious items at home.
The aggrieved elderly ill man watched helplessly from his bed, crying and powerless to resist, as the officials were destroying the religious symbols that were dear to him. Overwhelmed with grief, he stopped eating and passed away four days later.
"He believed in God all his life. The church wanted to organize his funeral according to Christian traditions, but village officials didn't allow it. In the end, his family had to hold a secular burial," a believer told Bitter Winter.
Source: Bitter Winter