Pressure is mounting on Beijing to release the widow of late Nobel peace laureate and political prisoner Liu Xiaobo, amid reports that she has "disappeared" from her Beijing home ahead of a trip to China by the German chancellor Angela Merkel.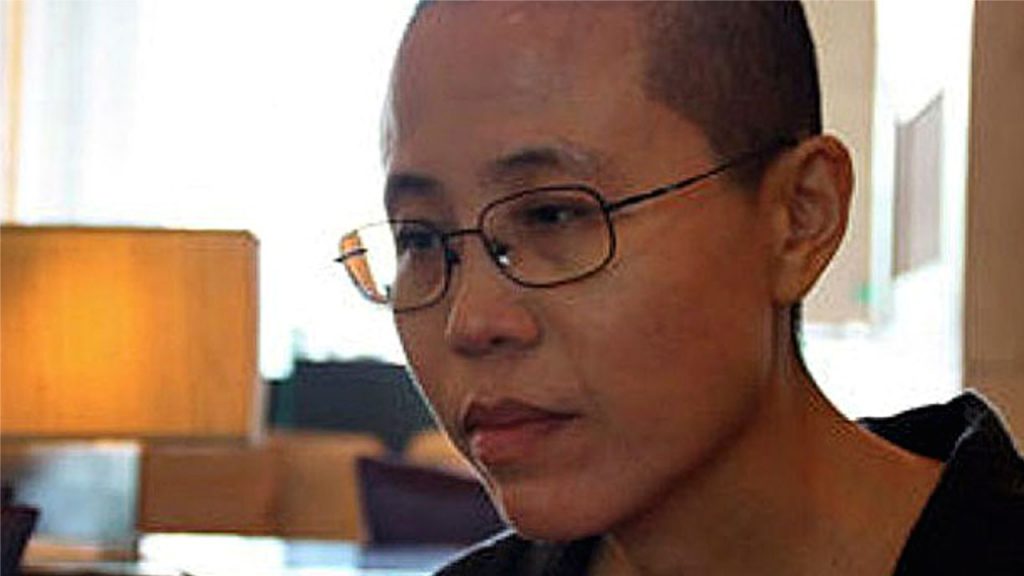 Liu Xia, who has been under house arrest since the announcement of her late husband's Nobel prize in October 2010, has repeatedly asked to be allowed to leave China, possibly for Germany or the United States, but the ruling Chinese Communist Party appears reluctant to allow this to happen.
The Hong Kong-based Information Center for Human Rights and Democracy in China reported on Tuesday that there were no lights on in Liu's Beijing apartment recently, although friends and rights activists said they were unsure if the report was accurate.
The group said there is a possibility Liu may have been taken out of town on an enforced "vacation" by state security police ahead of Merkel's visit, as has previously happened at politically sensitive times.
A relative who asked to remain anonymous said it was unclear whether Liu had left the Chinese capital on Tuesday.
"There has been no change, so there hasn't been any need to contact her," the relative said. "But I don't know any more than you do [about whether the reports are true]."
The Hong Kong Information Center had quoted Liu's brother Liu Hui as saying that she is no longer at home.
Unstable condition
Beijing-based rights activist Hu Jia said Liu is usually accompanied on trips away from home by her brother Liu Hui, owing to her unstable mental state.
"Given that Liu Xia's mental health situation is very unstable, she is usually accompanied by Liu Hui if she is away for any length of time more than a day, for example if she is taken on an enforced vacation," Hu told RFA.
"If they took her away on her own, the authorities would find it too hard to control her," he said.
Su Yutong, an independent journalist living in Germany, said the Chinese authorities are probably nervous that Merkel's visit could generate negative publicity over Liu's continued detention.
"The Chinese government is likely very worried that Merkel will try to visit Liu Xia during her trip to China," Su said. "Liao Yiwu, the writer living in exile in Germany, has called on Merkel to become the first Western head of state to visit Liu Xia."
The trade and investment-focused visit will be the eleventh trip Merkel has made to China since she became chancellor in 2005, and she will be accompanied by around 20 top German business leaders.
She will hold talks in China on Thursday and Friday at the invitation of Premier Li Keqiang, at a time of growing differences between Berlin and Beijing over trade, cybersecurity, human rights, and Chinese investment in Europe.
But her visit comes after the U.S. announced it would withdraw from the 2015 Iran nuclear deal and vowed to impose sanctions on Tehran.
Activists detained
Liu Xiaobo died in July 2017, weeks after being diagnosed with late-stage liver cancer, and after repeated requests from his family to seek medical treatment overseas were ignored.
Police have since detained a number of activists who staged memorials in his honor, and his name is still a banned search term on China's tightly controlled internet.
Mostly recently, Guangzhou-based activist Yu Qiyuan was detained by police after being picked up at Guangzhou Railway Station by facial recognition software. His current whereabouts are unknown.
Sichuan-based rights activist Wei Xiaobing said nobody has managed to contact Yu since.
"He was recognized by the digital facial recognition system when he went to Guangzhou Railway Station," Wei said.
"Just before we lost contact, he sent out a message to his friends to say that he was on the way to the local police station … he was eventually transferred to the Xinhui Detention Center."
"He is the most recent arrest of someone who took part in the memorials [for Liu Xiaobo]," he said. "He will probably go through a similar process to the previous 12 people."
Repeated calls to the Xinhui Detention Center rang unanswered during office hours on Tuesday.
Comment declined
An officer who answered the phone at the Xinhui district police department declined to comment on Yu's arrest.
"If he was detained in Guangzhou, then you will have to ask for information in Guangzhou," the officer said.
Ma Qiang was among the 12 others detained, and has since been released on police "bail."
"I think the case against the people who took part in these seashore memorials has been ordered from higher up," Ma said. "The first anniversary is coming up, and they want to wrap these cases up, and detain everyone on the list."
"My bail doesn't mean that the case against me has been dropped, not at all," he said. "It's quite likely they will detain us again … that we could all be redetained."
Source: Copyright © 1998-2016, RFA. Used with the permission of Radio Free Asia, 2025 M St. NW, Suite 300, Washington DC 20036. https://www.rfa.org.